The Real Reason JoJo Fletcher And Jordan Rodgers Delayed Their Wedding Again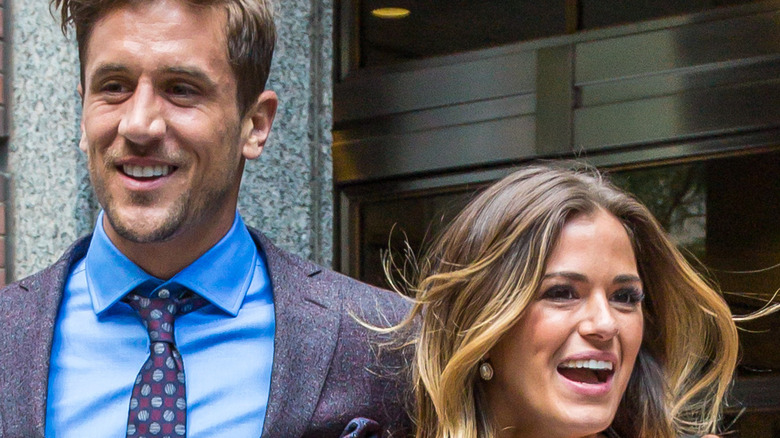 Shutterstock
Former "Bachelorette" JoJo Fletcher has been waiting a long time to get married to her final rose pick, Jordan Rodgers. As fans recall, the super good-looking couple first got engaged on the ABC reality love show in 2016 (via USA Today). Then, in 2019, Rodgers asked Fletcher to be his wife again, sharing the proposal on Instagram. As a caption to a selfie featuring the reality stars and a big piece of jewelry Rodgers wrote, "I always wanted to re-propose, with no cameras, no producers, no drama...just us."
He added, "Our first engagement was so real, and meant so much to us both, but as we start to actually plan our wedding for next year I wanted to do it all over again, OUR WAY! So I bought a new ring, made a plan (that almost fell apart multiple times), and got down on one knee all over again."
Good thing the couple is used to their plans falling apart multiple times, since Fletcher recently shared their wedding has been delayed, again. Speaking to Us Weekly, the former "Bachelorette" revealed going with the flow has become the name of the game for their prenuptial planning.
JoJo Fletcher and Jordan Rodgers are committed to their wedding venue
"This has been just a very fluid situation and one that I feel like Jordan and I have done a really great job of rolling with the punches and just realizing that a lot of it's out of our control," Fletcher said to Us Weekly about the current status of the couple's wedding plan.
It turns out their original wedding date was postponed by a year due to COVID-19 safety restrictions. The star further explained, "When we rescheduled it for this year, it was supposed to be this month. And when we had to make our final call, our venue is still at a 10-person maximum capacity."
Although friends encouraged her to change the venue, Fletcher decided this wasn't an option, telling Us, "It's not that easy because there's a lot of money tied up that we wouldn't be able to get back!"
JoJo Fletcher and Jordan Rodgers are okay with waiting to wed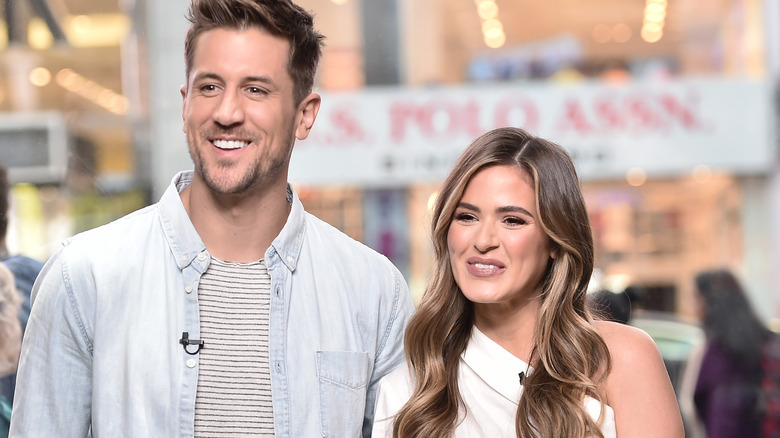 Steven Ferdman/Getty Images
For now, the couple is considering other dates, with Fletcher noting, "Unfortunately, it is not what we expected, but we're staying positive about when it does happen."
She also confided that she may decide to wear a different dress than the one she picked out three years ago, telling Us Weekly, "Like the dress that I ordered, it came in during COVID [and] I had not even picked it up yet. Haven't even seen it. It will be three years old, probably, by the time I ever get to wear it. So yeah, I might try on dresses again."
Meanwhile, in 2019 Fletcher told Brides she plans to don two wedding dresses on her big day, "That is one thing that I know about this wedding. I will have more than one dress!" She added she hopes to have a lot of friends around her when she makes dress decisions, noting, "It's such a fun moment and the more opinions the better. Even though a lot of brides don't agree with that, I like the opinions!"