How Chicago Med Got A Real Neurosurgeon To Make A Cameo On The Show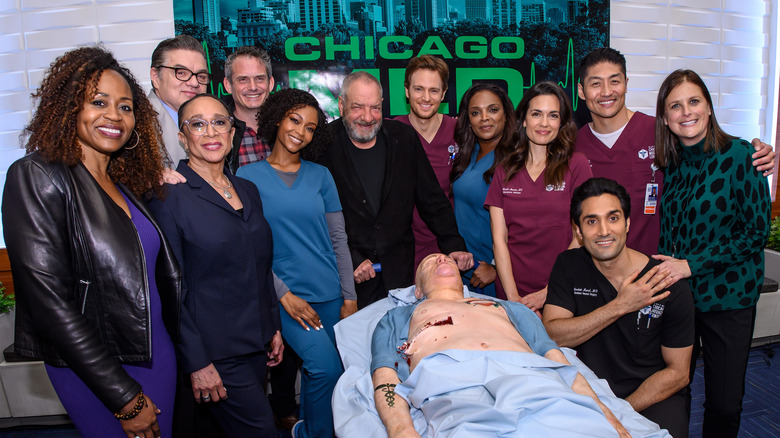 Timothy Hiatt/Getty Images
If you're a fan of shows centered on medical dramas at hospitals, you've probably found yourself noticing how realistic they seem. Aside from the drama, everything from the procedures performed to the hospital staff feels fairly accurate.
Several healthcare experts have sat down and ranked hospital drama shows on both medical accuracy and entertainment value. According to Insider, fan-favorite shows like "Grey's Anatomy" and "General Hospital" ranked highly for entertainment value but scored low when it came to accuracy.
Some medical shows rank high in both entertainment and accuracy. One of those was "Scrubs," the sitcom about life as a young doctor. While that might have been surprising, fans of "Chicago Med" won't be shocked to hear that their favorite show ranked highly for medical accuracy (via TV Insider).
In fact, the show is so medically accurate that real-life medical experts are working behind the scenes — and one of them even made a cameo on the show.
'Chicago Med' has a medical consultant who worked on camera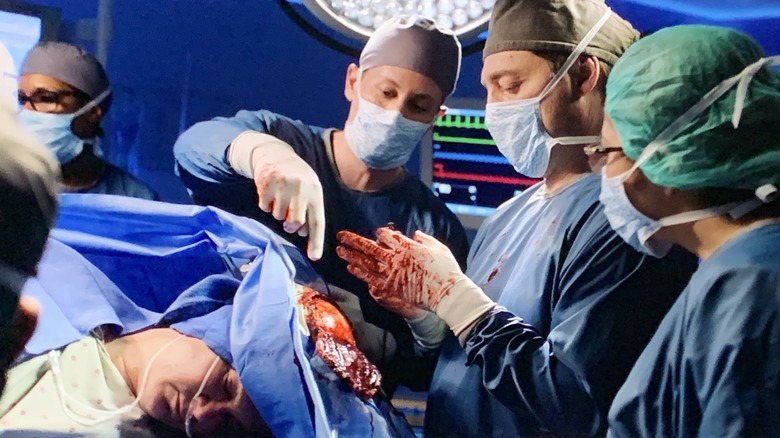 NBC
If you've ever watched shows like "The Good Doctor," "Royal Pains," or, of course, "Chicago Med," you've been watching the contributions of a Duke neurosurgeon, Oren Gottfried, M.D. (via Duke Neurosurgery). By day, he performs surgery on patients; by night, he aids the writing teams on various medical shows as a medical consultant.
Dr. Gottfried is passionate about health and wants medical shows to be as realistic as possible. "My goal is to help tell a story that's accurate, educational, and shows good medical care and best practice," he said, via Duke Neurosurgery. 
He spends the majority of his time on set behind the scenes. "I helped with the script, writing the outlines, the breaking new medical stories," Dr. Gottfried shared with WRAL. "But I've also just found it fascinating to be involved in every level in production."
So, when asked to make a cameo on the show — rather than just working behind the scenes — during an intense scene in the operating room, Dr. Gottfried (pictured above pointing his finger) didn't hesitate to step in front of the camera. "I will admit it was quite exciting to be on this end where I know I actually have a line," he said. "I'm a part of the rhythm of the scene."
It certainly brings the show's realism to a whole new level, doesn't it?