Why Chicago Med's Dr. Dylan Scott Looks So Familiar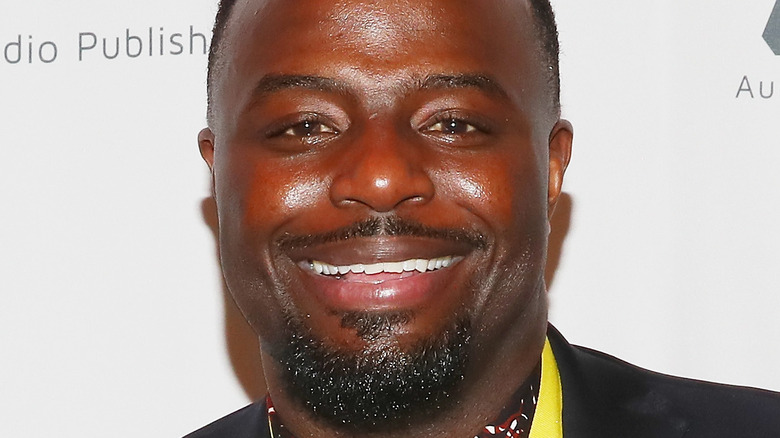 Astrid Stawiarz/Getty Images
There were some changes to the cast of "Chicago Med" when the popular show's seventh season debuted. Yaya DaCosta, who played April Sexton, and Torrey DeVitto, who brought Natalie Manning to life, both said farewell to characters they played for years. While fans mourned the loss of two long-time cast members, there were some new additions to celebrate. Steven Weber, who guest starred as Dr. Dean Archer on the sixth season, was upped to a recurring role and started the season with a major new job posting in the hospital.
Then there's some new blood shaking things up at Gaffney Chicago Medical Center. Kristen Hager introduced viewers to the character Dr. Stevie Hammer, whom NBC described as "a brilliant, scrappy emergency medicine doctor with a surprising past." The Canadian actor has a resume that includes work on the likes of "Gotham," "Wanted," and "Alien vs. Predator: Requiem." "Schitt's Creek" fans may remember her brief appearance as Amy Grace, the one-of-a-kind inventor of "screamnastics" (via IMDb).
Guy Lockard, meanwhile, brought Dr. Dylan Scott to life. NBC described the character as "an ex-cop who's doing a dual residency in emergency medicine and pediatrics." Fans are already speculating that, as an ex Chicago cop, Lockhard's character could lead to a "Chicago P.D." and "Chicago Med" crossover event (via Distractify). Like Hager, Lockard also has an impressive resume. Here's why he may look familiar.
Guy Lockard previously made a cameo in Chicago Fire
Guy Lockard, who told fans on Twitter that his favorite part of working on "Chicago Med" is interacting with the kids who play his young patients, has a pretty impressive history as an actor. However, let's start with one of his most pertinent previous jobs. If he looks familiar to fans of the One Chicago universe, that's because he made a cameo on "Chicago Fire" in 2020. One Chicago Center reported that he played the role of Lewis, a "frustrated father" who was looking to create change in the fire department.
This makes him the second "Chicago Med" actor to play more than one role in the universe. The other was S. Epatha Merkerson, but there is a caveat to her double casting. She previously appeared in "Law & Order," which NBC determined takes place in the same world. Speaking of "Law & Order," Distractify reported that Lockard also landed appearances on both "Law & Order" and "Law & Order: SVU." Basically, he has to be one of the best connected actors in the saga's history. 
Lockard has an extensive connection with the NBC, the network that hosts "Chicago Med," too. He was part of the cast of both "The Village" and "The Blacklist" (via Deadline). The actor's resume includes additional appearances on "Gossip Girl," "The Affair," and "Gotham." That last one definitely gives him something to talk about with fellow newbie Kristen Hager.