How The Scoring Really Works On Dancing With The Stars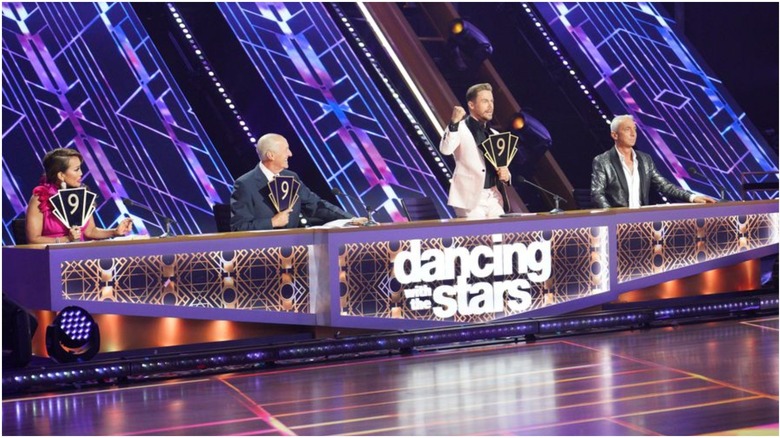 ABC/Christopher Willard
"Dancing With the Stars" has become a huge production. The lights, music, sets, and more have made the reality TV dance competition one of the most entertaining series on television. However, a lot of work goes into the production of the show, and fans have no idea what really goes on behind the scenes. According to Us Weekly, there are many inside secrets that viewers don't get to see when it comes to "DWTS." One of those aspects is pairing the celebrities with their professional dance partners.
Casting producer Deena Katz previously told Glamour that producers have the final say about which stars dance with a specific pro. "There are some celebs that have wishes, and we always say we can't guarantee it. We always want the best pairing because we know them so well," she stated, adding that compatibility is key when partnering up the pros with the stars.
"On live TV, there's no second chances," producer Joe Sungkur told Business Insider. "Of course, the live aspect of the show makes each episode all the more crucial. There's a total state of excitement, adrenaline is always running throughout veins throughout the show," he continued. "Some of the most exciting things that happen are the ones you can't predict and so we're always looking to those special moments that people will be talking about the next day."
Another part of the show that fans never get any insight into is the scoring process.
The DWTS scoring process is different than it looks on TV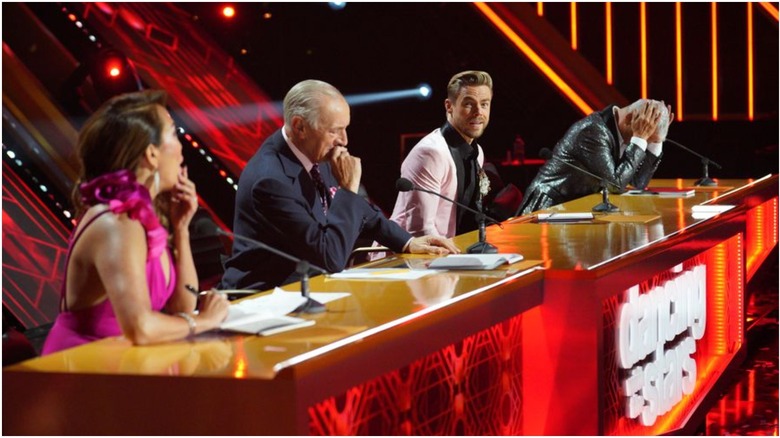 ABC/Christopher Willard
"Dancing With the Stars" viewers watch the judges hold up their score paddles for each dance, week in and week out. However, the scoring process may surprise many fans. While it might seem that the judges have some time after the dance is over to score the performance, that's not true, per Us Weekly. The judges actually turn in their scores well before they officially hold up their paddle for the camera. This makes the scoring process much more difficult than many viewers may have originally believed.
During an interview with Business Insider, producer Joe Sungkur revealed exactly what is expected of the judges to score an individual dance. "The judges have a piece of paper on their desk. After each dance they'll write down their score. The piece of paper is then run frantically to the control room," Sungkur confessed. "Standards and practices from ABC then verifies that everything is fair and checks those scores, and we then go to the judges to reveal their scoring and we double-check that the score they hold up reflects the score they wrote down."
It seems there is so much more to "Dancing With the Stars" than meets the eye. It's no wonder that the series has earned 113 Emmy nominations and 18 wins.