How The Search For Brian Laundrie Is Helping With Other Missing Persons
Brian Laundrie has been a wanted man for almost a month after his girlfriend, Gabby Petito, went missing in August 2021 while the couple was on a cross-country road trip. Laundrie returned to his parents' home in Florida — without Petito — and refused to cooperate with law enforcement after her family notified authorities of their daughter's disappearance. Soon after, Laundrie took off, with his parents claiming their son had gone hiking in the Carlton Reserve in Florida and never returned.
Petito's body was found on September 19, 2021 in Teton County, Wyoming, and her official cause of death was eventually ruled to be strangulation. Laundrie has been named a "person of interest," and while Dog the Bounty Hunter even got involved in the search for Laundrie, he has managed to evade capture. On October 20, 2021, human remains — along with a backpack and other items belonging to Laundrie — were found at the Carlton Reserve. "It's quite sad, you can imagine as a parent, finding your son's belongings alongside some remains. That's got to be heartbreaking. And I can tell you that they are heartbroken," the Laundrie family attorney, Steven Bertolino, said. However, the medical examiner does not know how long it will take to identify the remains (via Fox News).
Authorities have found other missing people while investigating the Gabby Petito case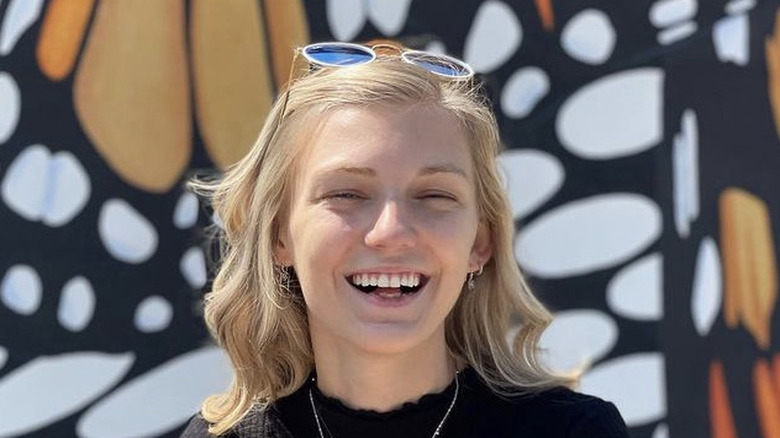 The searches for both Brian Laundrie and Gabby Petito have led to the discovery of at least nine bodies of other missing people. According to the Daily Mail, the remains of Josue Calderon, who had been stabbed to death, was found in North Carolina after law enforcement received a tip that Laundrie was hiding out there. In addition, authorities in Wyoming located the body of Robert Lowery of Texas, who died by suicide not far from where Petito was found. Homicide victims Kylen Schulte and Crystal Turner were also found in Utah, as they were in Moab at the same time as Laundrie and Petito. Officials, however, said the cases don't appear to be linked.
And while the family of murdered 19-year-old college student Miya Marcano were relieved that her body was found in early October 2021, they pointed out how Marcano's case wasn't given the same attention as Petito's. "I think it's very interesting that we have two of these cases happening pretty simultaneously. And I think what it does is it really gives the world an opportunity to see sometimes some of the differences that you have in the coverage that each case receives," Daryl Washington, the attorney for the Marcano family, told Insider. But he added that, "This is by no means anything against Gabby's family. I do think they do deserve the type of attention that they're getting."