The Real Reason Fairuza Balk Took A Break From Acting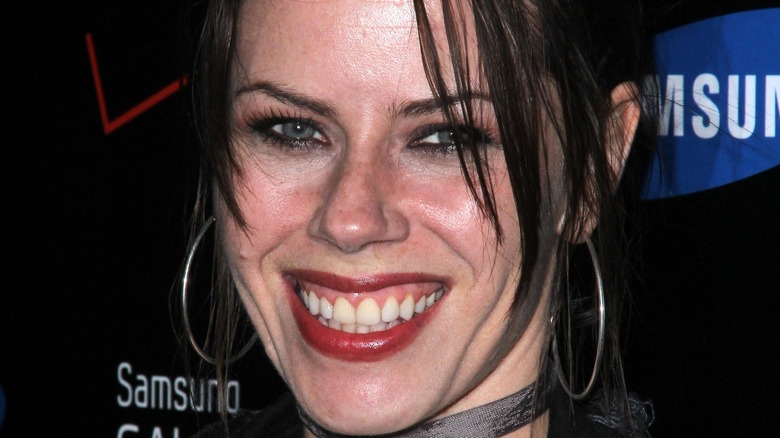 s_bukley/Shutterstock
If you came of age during the 1990s, you likely remember actress Fairuza Balk appearing in some of your favorite films. Her portrayal of Nancy Downs in "The Craft" became the role she was best known for, as she inspired an entire generation of girls to develop an interest in witchcraft because of her performance (via Time). She went on to star in a variety of other projects, including "American History X" and "The Waterboy" in 1998 during the height of her career (via IMDb). We're partial to her character in "Almost Famous," mainly because she had an incredible name — Sapphire — and an even cooler wardrobe (via Us Weekly).
Balk continued to work as an actress throughout the early 2000s, but the parts she took were much smaller and less publicized than the work she had done previously. The California native had quietly taken a step back from the spotlight, and many fans were left wondering what prompted this stark change. Though she never left Hollywood for good, Balk's decision to take on indie roles in lieu of major movies indicated that there was something else going on behind the scenes.
The notoriously private actress spoke with the Los Angeles Times in 2020 and discussed the real reason she took a break from acting.
Fairuza Balk took a break from acting because she was tired of dealing with the press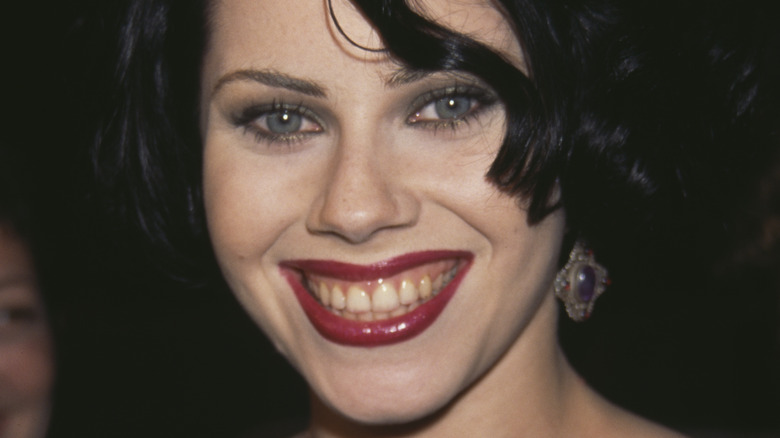 Michael Ochs Archives/Getty Images
Fairuza Balk was one of the most recognizable actresses in Hollywood during the 1990s and early 2000s. She portrayed some truly memorable characters, but she effectively fell off the radar following her appearance in "Almost Famous." Balk continued to work on indie films, but she didn't fully reemerge on the Hollywood scene until 2015 when she was cast in a recurring role on the television show "Ray Donovan" (via TooFab).
Fans were curious as to why Balk chose to step out of the spotlight, and the actress finally explained what prompted this decision when she spoke with the Los Angeles Times in November 2020. "Well acting, hopefully, I'll be able to do for the rest of my life. That was the goal, but in my late 20s I stepped away from doing a lot of press because people just kept taking my words and rearranging them the wrong way and just depicting me as this crazy bad girl and it just really got old," Balk said.
"Also, Hollywood is a very strange bubble, a very strange world, and some of the things — as the general public is starting to find out — some of the elements of that game are things I just couldn't do," she added. "I'm just not wired that way or brought up that way. I had to step back for my own well-being and sense of self-preservation."
What is Fairuza Balk doing now?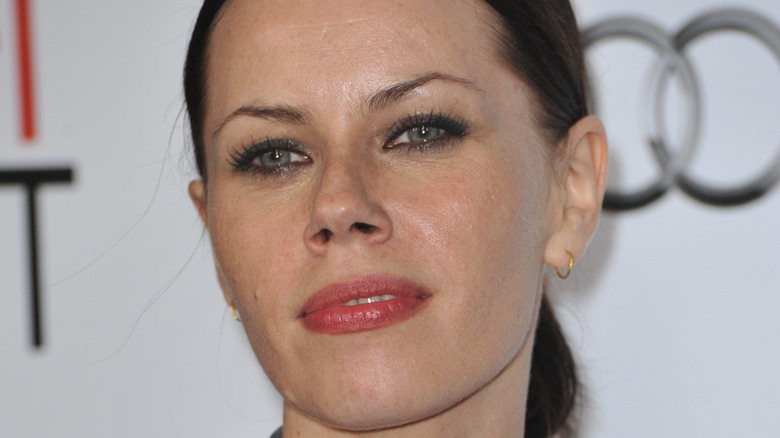 Jaguar PS/Shutterstock
Fairuza Balk's decision to take a break from acting seems to have done wonders for her mental health, as she candidly discussed during her interview with the Los Angeles Times. The actress said that once she took a step back from the Hollywood grind, she began to focus on other forms of art, including writing, painting, and mixed media. She has also embarked on a musical journey, creating songs under the name Armed Love Militia (via Bandcamp).
Balk also reprised her role as Nancy Downs in "The Craft: Legacy," which premiered in 2020, much to the delight of fans who'd enjoyed the original film (via IMDb). Most recently, Balk joined the cast of "Paradise City" in a recurring role alongside Bella Thorne and Andy Biersack. She doesn't often speak with the press, which is understandable given that she decided to leave everything behind for a while due to negative media attention, so it's unclear as to what else is on the horizon for Balk.
"Paradise City" was renewed for a second season on Amazon though, so let's hope we get to see more of Balk when the series continues (via TV Web)!