The Hilarious Error A TikTok User Pointed Out In The New Season Of You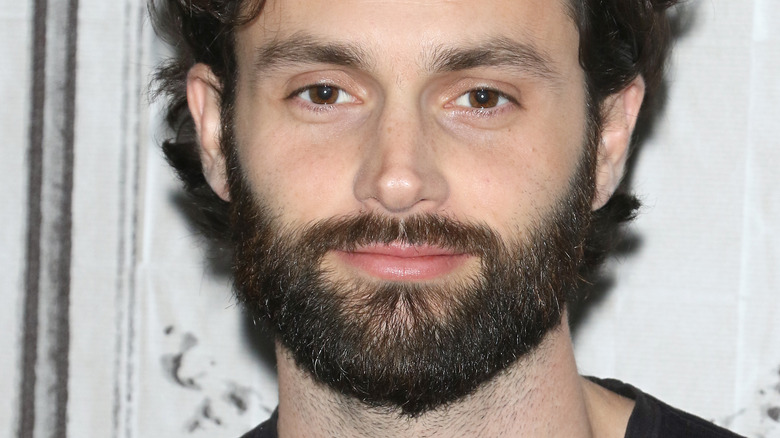 Jim Spellman/Getty Images
In case you've been living in a glass room in the basement, kept there against your will by, say, Joe Goldberg, then you know the third season of "You" is available to stream on Netflix (via IMDb). Fans watch the series with riveted attention, but no one more so perhaps than one woman who noticed a hilarious error on recent episodes.
TikTok user Anna Belle Ryan has pointed out that an icon that appears next to texts that are being sent by Joe, who is played to chillingly charismatic perfection by Penn Badgley, is not, well, him (via Today). In fact, we're not sure who it is!
"Who is that?" we hear Ryan ask while laughing in the TikTok clip. She then zooms in on the image of someone with the same hair color as Badgley — but not much more in common with the star.
So what is the explanation behind this bizarre error?
There are a few theories behind the error
As Twitter users point out, when Joe is busy trying to cover up his or his wife Love Quinn's latest murder, he still takes a beat to send and respond to texts. "All I'm saying is if Joe Goldberg could always respond to a text even in the middle of an abduction or murder you can too," joked one fan.
"Joe out there stalking and killing people and still texts back," tweeted someone else. So could it be that he is such a multi-tasking murderer that his accompanying image just isn't him? You know; clerical error given so much is going on.
Or, as Today speculates, is the image actually the person who does the voiceovers for Joe's character during Badgley's scenes? His stand-in's name is Danny Watters, according to Screenrant, and this is who reads Joe's inner monologue of murder justification. Not that we know what Watters looks like, so it may not be him.
Either way, good looking out Anna Belle Ryan!