Why Condoleezza Rice's Appearance On The View Has Twitter Talking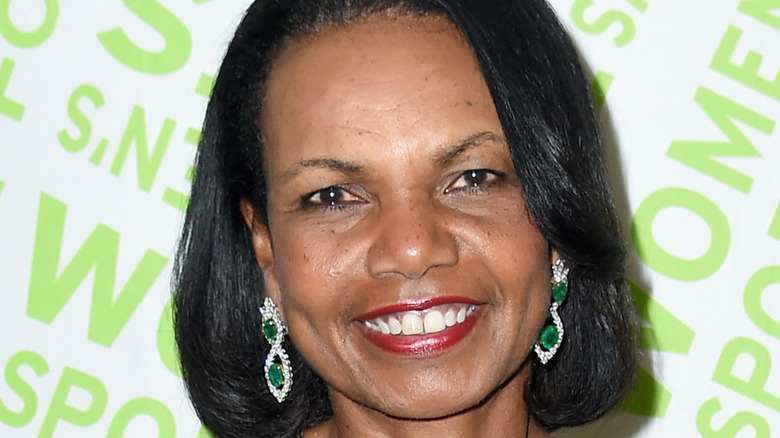 Nicholas Hunt/Getty Images
This week, Condoleezza Rice appeared on "The View," and her comments on the Jan. 6 Capitol riot caused quite a stir on Twitter.
When discussing the insurrection and election results, Rice said, "I want to see the next generation of leadership step up. I want those of us who have been there, done that to step back, and I want to move on to a better America." Sunny Hostin came back, saying, "But the problem is, the past will become prologue if we don't find out what happened on Jan. 6."
Rice, who was the Secretary of State under the Bush administration, also stated, "I know what happened on Jan. 6 was wrong, but I also know as a government and as a country, we got to be concerned about the things that are making life hard for Americans and for American families. I'm one who believes that the American people are now concerned about what we call 'kitchen table issues' — the price of gasoline, inflation, what's happening to kids in school" (via USA Today).
'She always disappoints,' one Twitter user wrote about Condoleezza Rice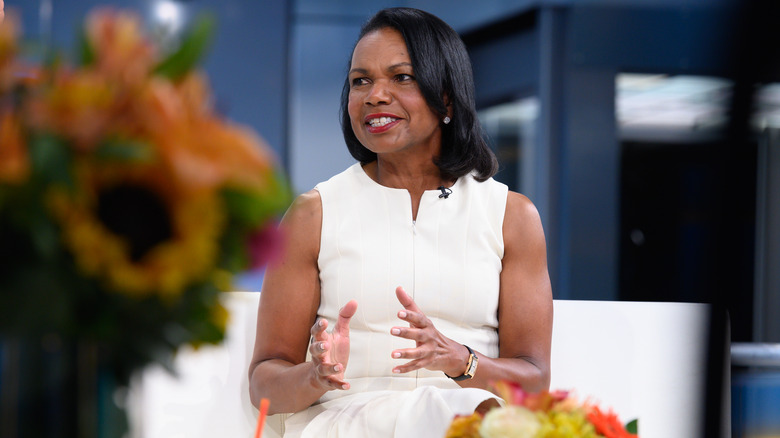 Noam Galai/Getty Images
After this episode of "The View" aired on October 20, many turned to Twitter to share their thoughts about what Condoleezza Rice said on the talk show. "It was [an] insurrection," someone tweeted. "You don't want to hold them accountable? Want it to happen again?"
"Will someone tell Condoleezza that one of the things that is 'making life hard for Americans and hard for American families' is being afraid of being shot in a public space like the U.S. Capitol," said another on Twitter. "I don't know why I keep thinking Condoleezza Rice's thinking may have evolved. She always disappoints," read one tweet.
Of course, there were those who backed Rice, her appearance, and her opinions, such as this Twitter user, who said, "This is worth a listen. She puts them in their place." Another shared, "Condoleezza Rice was a class act on 'The View' today and she was treated horribly" (via Twitter).