Fiona Rene Reveals How She Prepared For Her Role As Lyla On IKWYDLS - Exclusive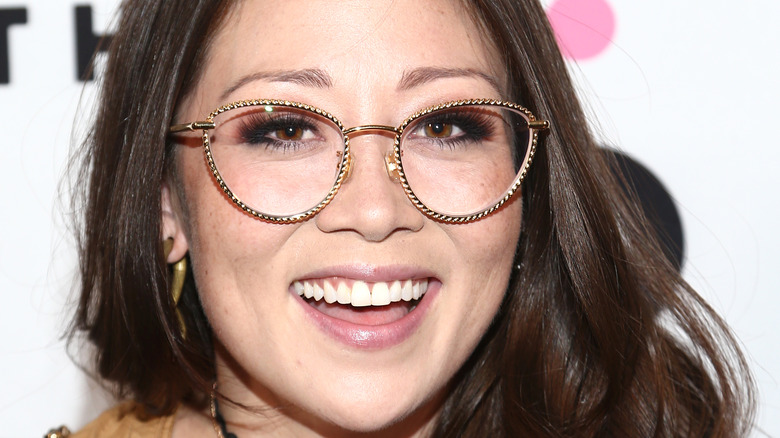 Tommaso Boddi/Getty Images
Anyone here a fan of crime thrillers? What if we told you that there is a new show that has all your favorite mystery and horror elements, a dash of "Outer Banks" youth, a gorgeous Hawaiian setting, and most importantly, a badass female lead? If that sounds right up your alley then you need to check out the new Amazon series, "I Know What You Did Last Summer," featuring the multi-talented actor Fiona Rene. 
What undeniably makes "IKWYDLS" stand out from the crowd of other mystery series is Rene's character of Lyla — a Chief who is not only a woman with a no-nonsense attitude, but also an in-depth character hiding a slew of secrets of her own. The multi-faceted role was a "heavy one" for Rene, who's played law enforcement officers before on shows like "Stumptown," per IMDb. But "IKWYDLS" was different, and we wanted to know why.
In an exclusive sit down with The List, Rene spilled not only what it was like to play such a complicated character, but also what it took to prepare for the role.  Anyone who has watched the first four episodes, available on Amazon Video, knows that Rene's character of Lyla has a number of intricacies that are sure to play out on-screen. Will Lyla solve the string of murders in her town? What about the accidental death of Allison? Lennon? Allison? See, there's already confusion about who died in the first place! Don't worry, leave it to Rene's Lyla to get the job done (hopefully). Here's how Rene prepared for the role on "IKWYDLS."
How did Fiona's role of Lyla differ from her prior law enforcement performances?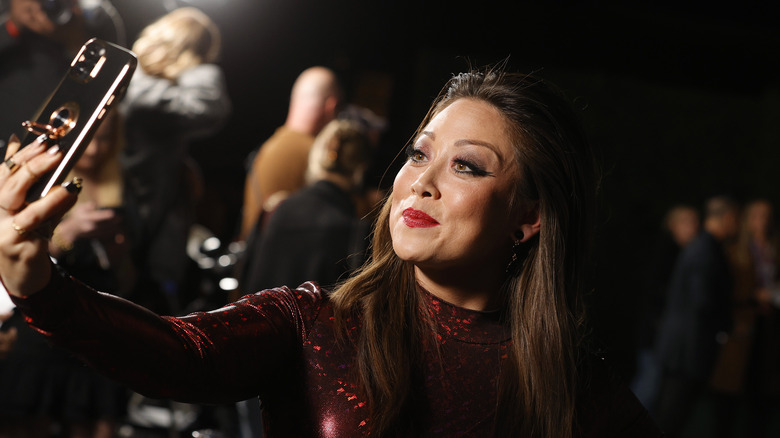 Amy Sussman/Getty Images
With a background in playing law enforcement officers — specifically the role of Detective Kara Lee in the show "Stumptown" — you'd think that Fiona Rene would've been more than prepared to take on the part of Police Chief Lyla in "I Know What You Did Last Summer." But in an exclusive sit down with The List, Rene explained that the role was "something a little bit different" than projects in the past — as such, a little homework was needed. Rene explained that embodying Police Chief Lyla required significant research into the structure of police departments in Hawaii, as they differ from mainland operations. 
"I found myself a month prior to really becoming acquainted with not only the structure of their departments, but also the culture of their departments and the culture of Hawaii in general," Rene explained. Identifying as Hapa, but not Hawaiian, Rene pointed out that in order to really play the role authentically required digging into the background of the character, and Lyla's motivations to pursue law enforcement in the first place. "To really do justice, not only a small town culture, but the culture of the people there, I spent a lot of my first month there really just getting amalgamated in that," Rene told The List. "And then I found myself at a couple of Honolulu police departments kind of knocking on doors."
This is who Fiona consulted while prepping for IKWYDLS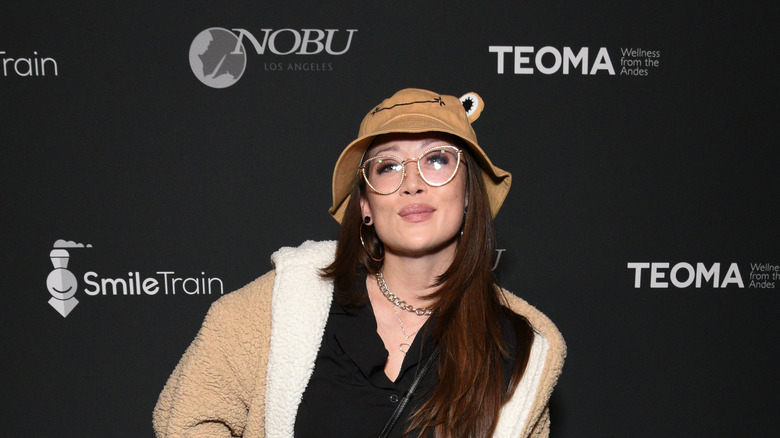 Vivien Killilea/Getty Images
In order to fill someone's shoes, you have to go to the source and ask the important questions, and Fiona Rene did just that. In order to prepare for the role of Police Chief Lyla, Rene consulted a real life police chief (retired, that is) located in Hawaii. Highlighting that the culture of police departments on the island is far different than that on mainland United States, Rene explained that having an expert consultant made all the difference. "I won't name names, but I had my own police liaison." Adding, "She's a retired police chief. So she really gave me the down low on the ins and outs of how the department works, how I would climb the ladder at someone my age, becoming a police chief, it's very rare." 
Rene pointed out that even on-screen as Lyla, the stars on Lyla's uniform are reflective of the character's age and time commitment as a police officer. Calling it an "interesting learning process," Rene also pointed out that Lyla, not only climbed the ranks quickly, but also did so as a woman. "I worked with a female police chief, and, you know, you hear the scary stories of sexism and things that happened in such a male dominated industry," Rene said. "I feel like I did hella amounts of research about the month up into us shooting to really make sure I dug my toes into that as much as I could and I did justice to the realism on the island."
"I Know What You Did Last Summer" will be rolling out weekly, with the first four episodes premiering at once on Friday, October 15th, and the remaining four coming out week by week (with the finale episode Friday, November 12th).