Will The Queen End Her Reign Over Health Concerns?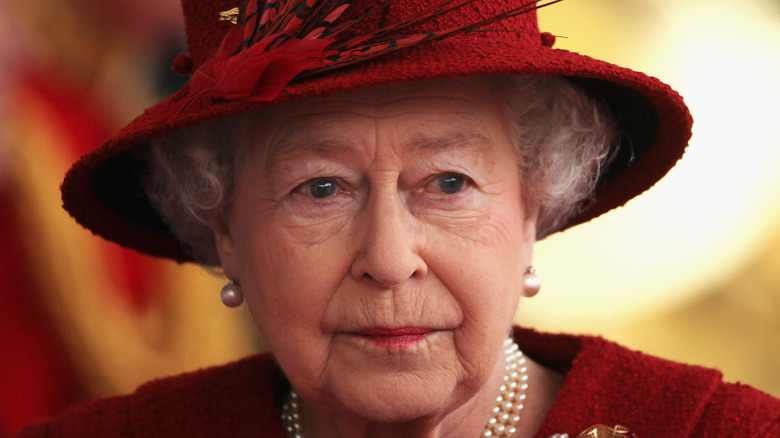 Dan Kitwood/Getty Images
Queen Elizabeth's most recent health issues have been making headlines across the globe. The monarch, 95, recently spent the night at the hospital, per BBC. The report reveals that the queen traveled by car to the private King Edward VII's Hospital in Marylebone, where she was examined by specialists. She was then admitted to the hospital, spent the night, and was released the next day. She returned to her home at Windsor Castle on Thursday afternoon. "Following medical advice to rest for a few days, the Queen attended hospital on Wednesday afternoon for some preliminary investigations, returning to Windsor Castle at lunchtime today, and remains in good spirits," the palace said in a statement.
Due to the hospital stay and in cooperation with medical advice, Elizabeth was forced to cancel a trip to Northern Ireland this week. A Buckingham Palace spokesperson revealed that the monarch "reluctantly accepted medical advice to rest for the next few days," and that she was "disappointed that she will no longer be able to visit Northern Irland."
In light of the queen's advancing age and her recent health issues, some fans are wondering if she'll continue her role as the monarch, or if she'll step back and allow the job to be filled by her oldest son, Prince Charles, who is first in line to the British throne.
Queen Elizabeth isn't likely to abandon the throne, says royal expert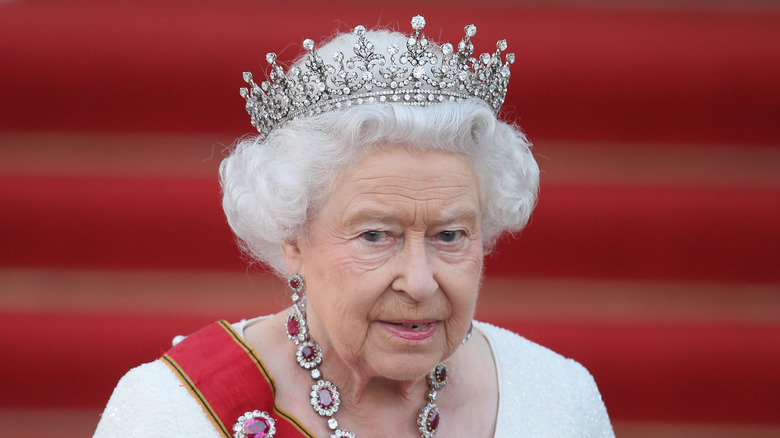 Sean Gallup/Getty Images
According to Fox News, it doesn't seem that Queen Elizabeth is planning to step away from her royal duties. The monarch's former press spokesman Dickie Arbiter reveals that he doesn't believe Elizabeth will ever abdicate the throne. "Remembrance Day is coming up and is sacred in her diary," Arbiter told "Good Morning Britain" on Thursday, per Express. "To suggest she'll back down is patronizing and fighting fire — the queen will instead ask her officials to pace her engagements more," he stated. Remembrance Day is a U.K. national holiday honoring the sacrifices of military personnel.
In addition, Arbiter revealed the exact reason he doesn't believe the queen will abandon her duties. "During her coronation, she made a vow in the eyes of God, and you can't compare that promise to the pope retiring," he said. He also admitted that Elizabeth's busy schedule may be the reason behind her recent hospital visit. "The queen has had a very strenuous few days ago, which is why doctors probably advised her to cancel her upcoming trip," he explained. "It's a lot to ask of anyone any age — even when she's not at engagements the monarch has mounds of paperwork to go through. The officials at Buckingham Palace will be looking very carefully to pace her engagements."
It appears that Elizabeth will decide what's best for her as she consults her doctors and those close to her to figure out what lies ahead.