What We Know About The Queen's Hospital Stay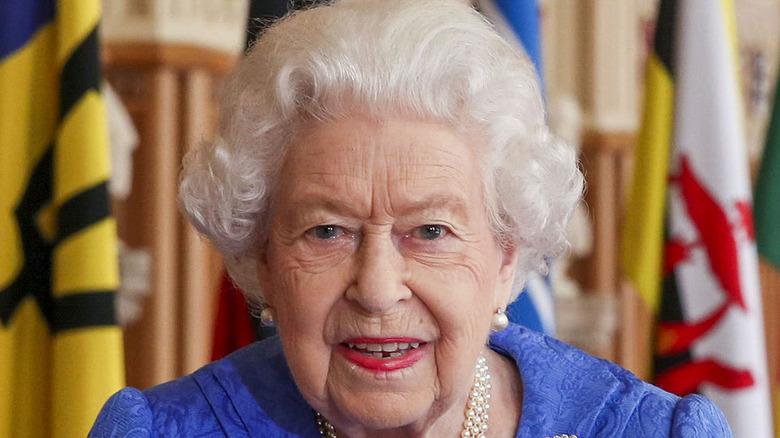 Wpa Pool/Getty Images
It's only been six months since Prince Philip's death, but his passing, which shook fans of the British Royal Family around the world, brought home the reality that the older, senior royals would not be around forever. So many were understandably stunned and upset to hear that Queen Elizabeth spent a night in the hospital after she cancelled an official visit to Northern Ireland. 
Her brief confinement was confirmed in a release statement from Buckingham Palace, which said, "Following medical advice to rest for a few days, the queen attended hospital on Wednesday afternoon for some preliminary investigations, returning to Windsor Castle at lunchtime today, and remains in good spirits" (via Reuters). News agencies emphasized that her stay was not COVID-related. 
The BBC says the Queen was given a once-over by doctors at King Edward VII's hospital, which is in central London. The facility, which is located 19 miles from Windsor, was where Prince Philip was treated. After she was released, the Queen was back at her desk, carrying out what the organization described as "light duties."
The Queen has a busy schedule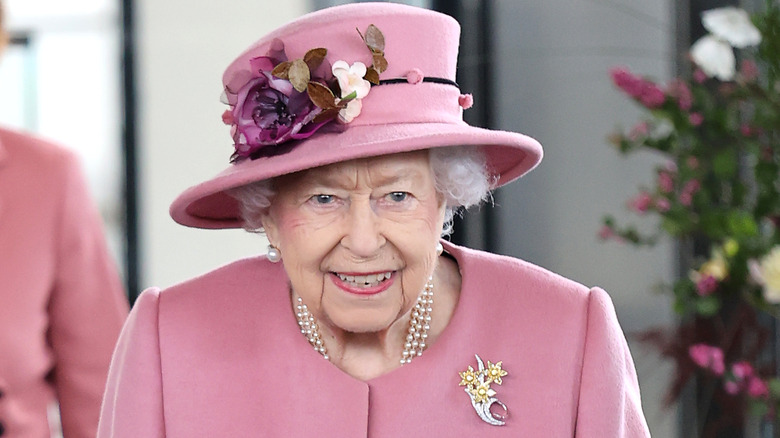 Chris Jackson/Getty Images
The Queen, who is 95, had a full roster of royal duties up until she was asked to take a break. ITV listed her schedule up until her hospital stay, which included several meetings with the Prime Minister and ambassadors, attending official services at Westminster Abbey (where she was seen with a walking stick), a visit to Wales on October 14 to address the Welsh Parliament, and a day at the races at Ascot. The day before her hospital stay, she even hosted a reception at Windsor for business leaders who were attending a green investment conference organized by Prime Minister Boris Johnson (via Reuters). The trip to Northern Ireland had been scheduled to last two days, and the BBC reports that her diary showed 15 formal engagements for the month of October. 
Queen Elizabeth will mark 70 years on the throne in 2022. While she is generally thought to be in good health, Buckingham Palace officials don't seem too keen on the idea of raising health issues before the public because they say it is private. In the last two decades or so, the Queen has been treated for cataracts in 2018, a stomach flu in 2013, and knee surgery in 2003.