The Heartbreaking Death Of Newhart Star Peter Scolari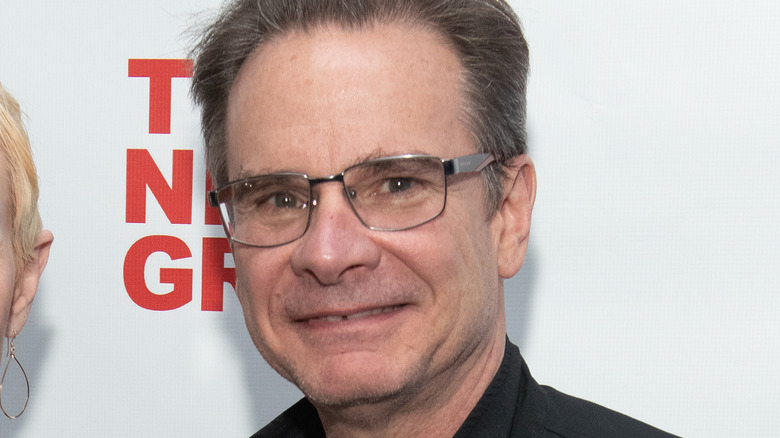 Noam Galai/Getty Images
Fans and friends alike are mourning the death of Peter Scolari. The actor, best known for his roles in "Bosom Buddies" and "Newhart," died at age 66 after a two-year battle with cancer, according to Variety and other sources.
Scolari co-starred with Tom Hanks in "Bosom Buddies," which ran from 1980 to 1982. The pair played friends working in a New York ad agency who privately dressed in drag in order to rent a cheap flat in an all-women's apartment complex. "He and Tom Hanks were so good together that 'Bosom Buddies' soon abandoned the dumb cross-dressing presence," tweeted Rolling Stone TV critic Alan Sepinwall. "People just wanted to watch those guys be funny together."
In "Newhart," Scolari played Michael Harris, the producer of the local DIY TV show hosted by Bob Newhart's character, Dick Loudon. In later years, Scolari had recurring roles in shows like "Evil" and "Girls," for which he won an Emmy as Lena Dunham's father. Scolari also enjoyed numerous Broadway appearances, including stints in "Wicked," "Sly Fox," and "Hairspray."
Castmates posted remembrances of the beloved actor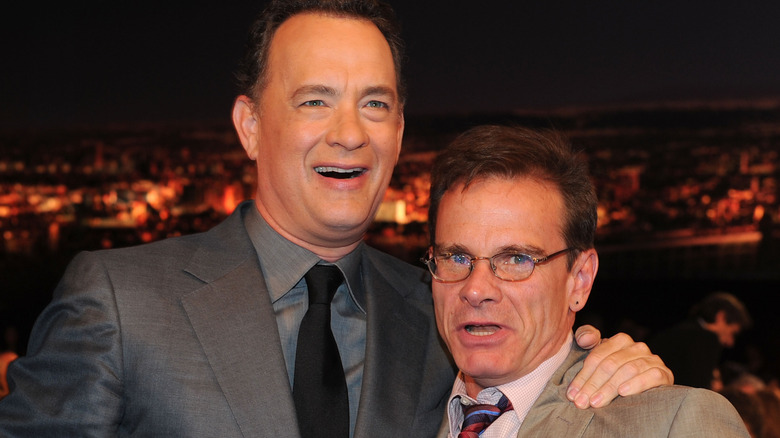 Alberto E. Rodriguez/Getty Images
The news of Scolari's passing was immediately met with tributes from those who knew him well. Julia Duffy, who played his love interest, Stephanie, on "Newhart," posted a picture from the show in which the two of them are photographed mid-tango. "No better partner," she wrote, adding a broken-heart emoji.
Robert King, co-creator and executive producer of "Evil," posted, "Beyond everything else, Peter Scolari was a mensch, a hard worker, a thoughtful actor, always a pleasure on a set. This feels like a very depressing day. Writing about him makes it a bit easier, but not really." Actress Jackie Hoffman eulogized, "#RIP dear Peter Scolari. I was lucky enough to work with you and learn from you onstage and screen. A sweet funny cool dude. I hope you get gigs wherever you are."
Harvey Fierstein, who starred with Scolari in Broadway's "Hairspray," tweeted that "there wasn't a sweeter man on the planet." And good friend Michael McKean mourned, "We knew this was coming. Doesn't make it easier. RIP, Peter my friend."
Scolari and Tom Hanks remained friends long after "Bosom Buddies" went off the air. A Twitter follower shared a memory of going to a taping of "Newhart" in which Hanks sat two rows in front of her. "He laughed uproariously at all the gag lines, especially when Peter was onstage," she recalled.