Inside Bob Newhart's Friendship With The Late Don Rickles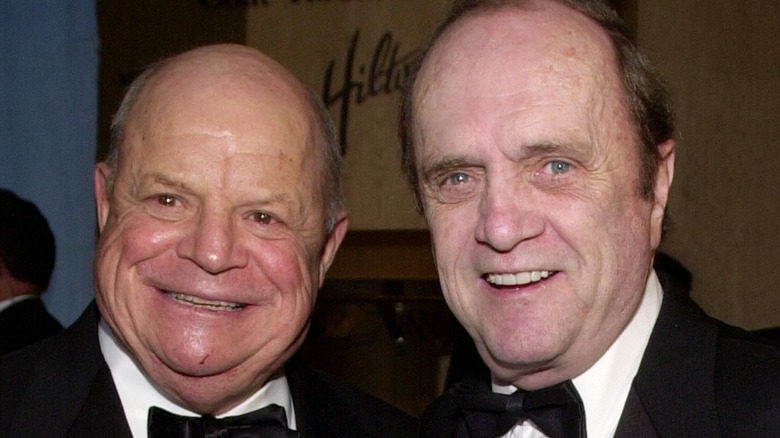 Chris Weeks/Getty Images
Bob Newhart and Don Rickles are two of America's most legendary and notorious comedians. It's no surprise that the two were also good friends. While their styles of comedy may have been different, especially as Rickles was often described as an "insult" comic, the pair shared a strong bond that lasted for most of Rickles' life. 
Newhart and his wife Ginny were among the first people to offer a tribute to Rickles when he died in April 2017. The pair issued the following statement: "He was called 'The Merchant of Venom,' but in truth, he was one of the kindest, caring, and most sensitive human beings we have ever known. We are devastated and our world will never be the same. We were totally unprepared for this" (via Variety).
However, even Rickles and Newhart seemed to realize their friendship was unexpected. In 2012, Don Rickles explained it to Variety this way: "We're apples and oranges. I'm a Jew, he's a Catholic. He's low-key, I'm a yeller. But we share the same values, marriage, children and grandchildren. We've traveled all over the world together with our wives, and in all that time we've never had a serious argument. So many things happen, there's so much sadness. But we can laugh together."
Bob Newhart and Don Rickles were introduced by their wives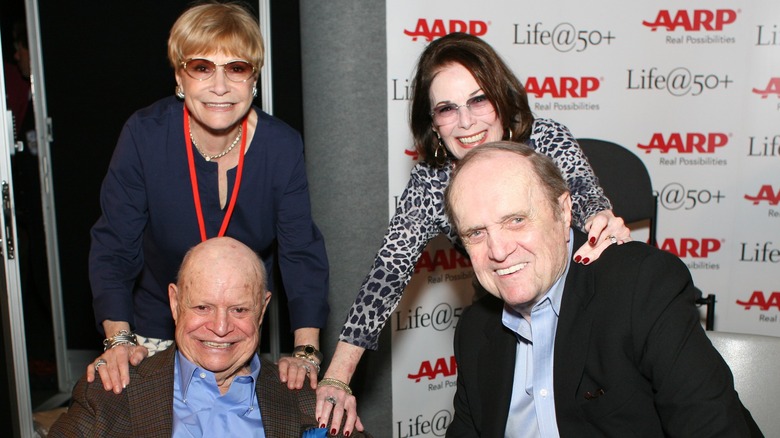 Jim Steinfeldt/Getty Images
It turns out these best friends met the old-fashioned way — through their wives! Barbara Rickles and Ginny Newhart were best friends first, and Barbara invited Ginny and Bob to attend Don's comedy hour one night. Don spotted the couple and dove right in with a major insult: "Ladies and gentlemen, here's the stammering comedian from Chicago and his hooker from Bayonne" (via Variety).
Luckily, Bob and Ginny Newhart laughed the joke off and a great foursome was born. In 2017, Newhart wrote a piece for The Hollywood Reporter explaining what made their friendship work, and it sounds like laughter was key. "He made me laugh and I made him laugh. Our wives got together and we'd go on vacation together and just have a great time. We never explored too much why the friendship worked — it just did. We had a sort of Jack Benny-George Burns kind of relationship."