An Inside Look At Victoria Beckham's $2M Hermes Bag Collection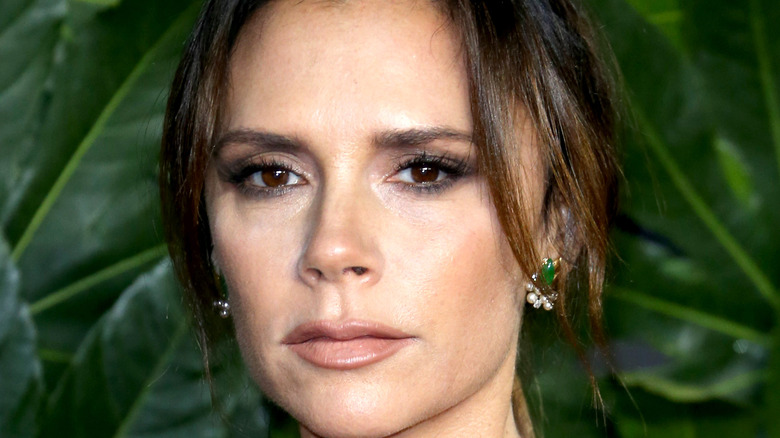 Shutterstock
One of the most exclusive luxury bag brands, Hèrmes has been worn by some of the most stylish celebrities around the world. While getting your hands on the coveted Birkin bags one may cost you years on the waitlist and some fame, the elite and famous are able to get their hands on one or two, according to Who What Wear. Yet no one has quite the collection like ex-Spice Girl and style icon Victoria Beckham has. A fan of the French fashion house since the early 2000s, Hèrmes bags have accompanied Beckham throughout her Posh Spice and runway model days. 
Whether she's running to one of husband David Beckham's soccer matches, fashion week or simply taking her kids out, Beckham can always be found wearing a statement purse. The "bag addict" has gone through her fair share of designer bags, but amidst a sea of Chanels and Louis Vuittons, Hèrmes remains a tried-and-true favorite.
While she may now be biased to her own line, Victoria Beckham, Beckham's passion and love for Hèrmes Birkin bags is unmatched. Here are some of her best Birkin moments.
You can never have too many purses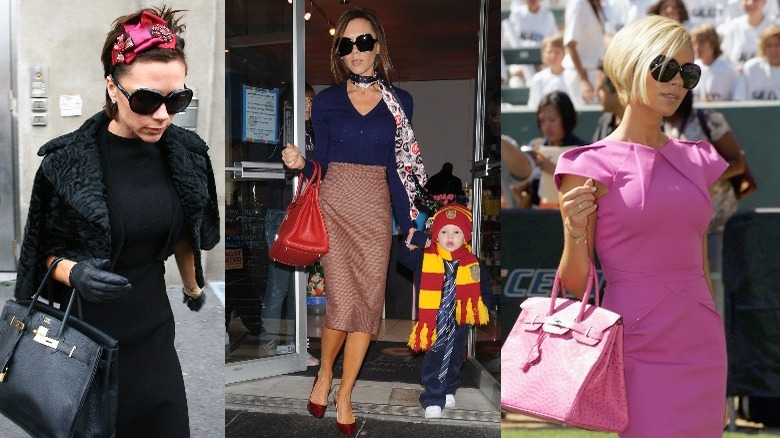 Arnaldo Magnani & Luca Ghidoni & Shutterstock & Stephen Dunn/Getty
Spanning over 100 purses worth around $2 million, Beckham's Hèrmes' collection is one of the largest in the world (via BagHunter). According to Vogue UK, Beckham's love affair with Hèrmes started in 2004, when she reportedly purchased her first Birkin — a tan iteration of the hold-your-life-in-it tote. One year and she was hooked. White and lime green versions of the tote were quickly added to her collection.
With such a vast collection, there's no doubt that Beckham has quite the variety of versions of the iconic bag. From different colors, to different textures and leathers, it seems like Beckham has it all.
Everyone needs a classic, versatile black back and Posh Spice is no exception. Counting at least two black Birkins in her collection, Beckham seems to prefer the soft-grained version the best (via PurseBlog). Most often paired with all-black outfits, Beckham is not afraid to repeat the bag with multiple outfits.
Another signature Victoria Beckham move is to match her colorful Birkin bags with her shoes. Pairing a bright red bag with muted maroon heels, Beckham rocked the stylish mom look during an outing to FAO Schwartz with her kids. She wore a tan skirt, blue sweater and silk neck scarf, an Hèrmes fashion signature look, that served as the perfect base for the accents of red.
One of her most expensive bags, the Ostrich leather Birkin in pink is worth over $150,000. Pairing it with an all-pink outfit, blond hair, and her signature chunky sunglasses this look screams Posh Spice.