How Jennifer Grey Got Injured On Dancing With The Stars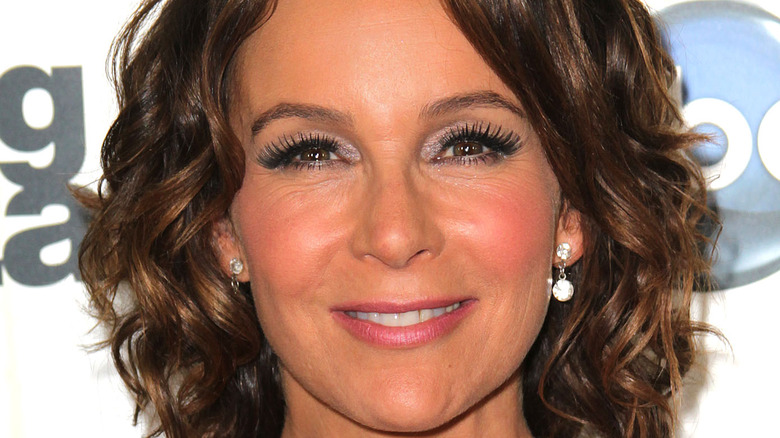 Frederick M. Brown/Getty Images
"Dancing With the Stars" can be a grueling process for both professional dancers and celebrities alike. There are long rehearsal hours, and so many steps to learn before the live shows hit the airwaves. Over the years there have been many memorable moments from the reality television dancing series, and many memorable contestants, including actress Jennifer Grey. Grey is best known for her portrayal as the character Baby in the hit 1880s film, "Dirty Dancing." The actress starred alongside Hollywood heartthrob Patrick Swayze, and her casting on the dance competition was a bit controversial due to her prior dance experience. However, fans and judges seemed to love her as she continued to run through Season 11 of the show and was ultimately crowned the winner with her partner Derek Hough, per ABC News.
"I did not think I was going to be able to dance," Grey said on ABC's "Good Morning America" after her big win. "I'm feeling great. This dance experience was so much more difficult [than 'Dirty Dancing' where] I learned basically one dance over the course of months," she explained. "It was a completely different level of dancing."
"I didn't even think about winning when I first started," Grey later told People. "This is so unbelievable. I feel so grateful, so blessed." However, it wasn't an easy road for Grey, who danced the entire season with serious medical issues.
Jennifer Grey defied the odds to win the show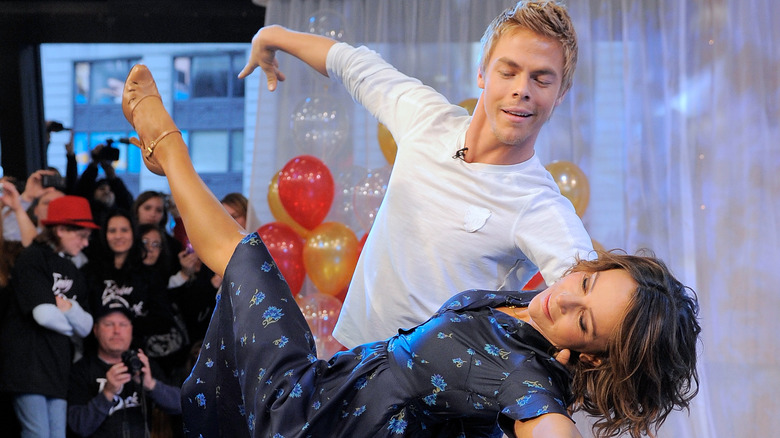 Jemal Countess/Getty Images
Jennifer Grey suffered a serious injury during a car accident in 1987, which impacted her physical health, CBS reported. She spent 20 years living with the effects of that accident before she was told just how bad the situation had gotten. During a pre-"Dancing With the Stars" physical, Grey was told that she was at serious risk of being paralyzed. "Her spine was actually literally falling off. One good fall or a rear-end accident or throwing her head suddenly and it could have done serious damage to her spinal cord," Dr. Robert Bray, Jr. said. "We are talking about complete paralysis." Grey had surgery to repair the damage and was cleared to participate in Season 11 of "Dancing With the Stars."
Sadly, the injury bug hit Grey again during the two-night finale of the show. During the first night of the finale, Grey admitted that she felt pain in her lower back (via People). By the next morning, the pain was so bad that she was seriously concerned. "She was in tears. She absolutely could not move," Dr. Bray told the magazine. "Pain was shooting down her leg." Bray said he treated the pain and cleared Grey to compete in the final episode. She eventually went on to win the season and soon after had surgery to repair a ruptured disc.
Through it all, Grey said she's happy for the experience. "Pain you forget, but this I will remember for the rest of my life," she said.