The Surprising Way Princess Diana Treated Harry As A Child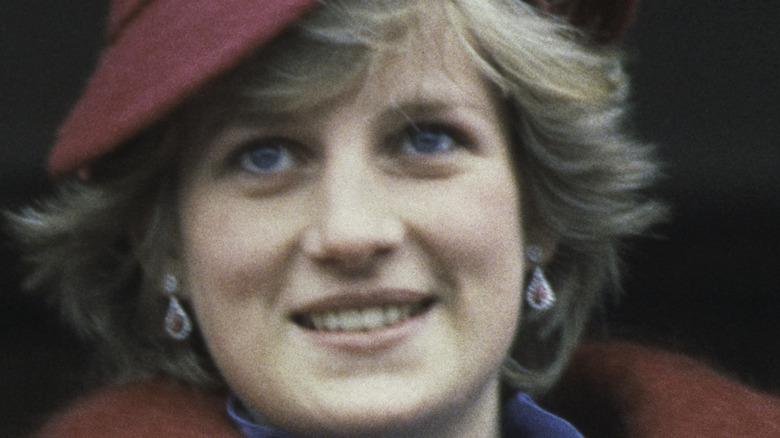 Hulton Archive/Getty Images
We may receive a commission on purchases made from links.
Princess Diana was a lot of things, but conventional was not one of them. In all things, the People's Princess was a bit of a renegade and her approach to royal parenting was no exception. Rather than pass her children off to a nanny as with generations before, Diana took a more hands-on approach to parenting that had quite the impact on one of her sons in particular: Prince Harry. Following his mother's lead, Harry has opted to a more democratic approach to both his public and personal lives. Let's take a look at the ways in which Princess Diana's parenting has shaped Harry's approach to life. 
Rather than take a laissez faire approach parenting and relying heavily on nannies and private schooling as numerous royals had before her, "Princess Di insisted that she herself would be responsible for the upbringing of William and Harry," Nigel Cawthorne, author of Call Me Diana: The Princess of Wales on Herself, told Vanity Fair. "Royal children, like Charles, were previously handed over to a nanny who had her own four footmen. Even the queen was only allowed to see her children if the nanny agreed." Additionally, Princess Diana made sure that her children learned about everyday things like handling money and trips to places like McDonalds. 
This egalitarian approach to life is one of many things that Prince Harry inherited from his mother. Much like Diana before him, Harry made a very public exit from the royal family, moving his family to the U.S. 
Prince Harry and Princess Diana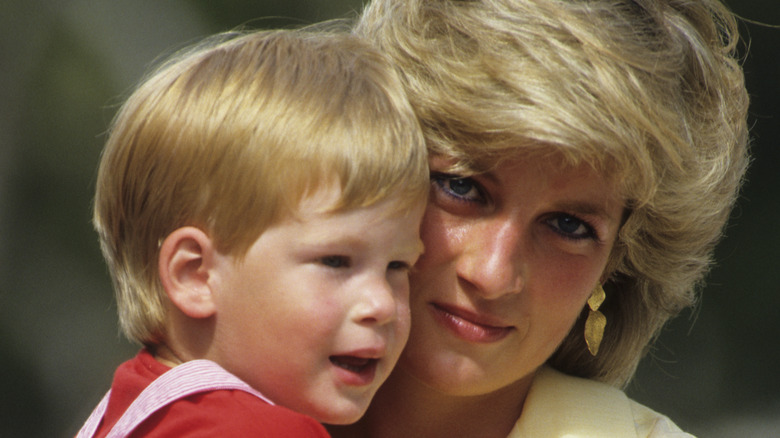 Georges De Keerle/Getty Images
Prince Harry has spoken openly about the role his mother played in his life and how deeply she is missed. On the day that would have been Princess Diana's 60th birthday, Harry and his brother Prince William issued a joint statement in which they "remember her love, strength and character — qualities that made her a force for good around the world, changing countless lives for the better." Diana's memory is something that both Harry and William have worked to preserve throughout the years since her passing. 
Along with remembering his mother publicly, Harry has ensured that she is a focal point in his own young family. He and Meghan Markle went on to name their youngest child after Diana as well as Harry's own grandmother, Queen Elizabeth. "Lili is named after her great-grandmother, Her Majesty The Queen, whose family nickname is Lilibet," according to a June statement on Harry and Meghan Markle's Archewell website, per Us Weekly. "Her middle name, Diana, was chosen to honor her beloved late grandmother, The Princess of Wales."
Harry has dedicated much of his life to charitable outreach, as did Diana. The commitment to kindness and outreach, as well as a determination to do what's best for their children — royal protocol and tradition be damned — is one of many things that Harry and Diana have in common. In many ways, he is her living legacy.