Why Fans Believe Connor Brennan Is Only On BIP To Help His Music Career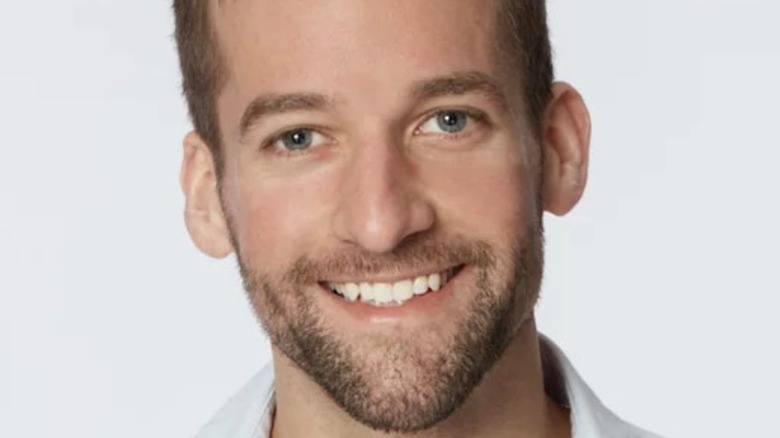 ABC/Craig Sjodin
Connor Brennan's participation in "Bachelor in Paradise" was all but guaranteed after the Nashville native made a major impression on fans and other contestants alike during his stint on "The Bachelorette." Although he didn't manage to win Katie Thurston's heart, as Bustle reported at the time, Bachelor Nation was devastated when the musician and eighth grade teacher was kicked off the show. Brennan noticeably tried to not cry as Thurston admitted she didn't feel a deep romantic connection, explaining there was "something missing" when the two kissed. Sweetly, Brennan told her, "It's OK because it's worth it to have met you." The entire room was in tears when he finally took his leave. 
However, despite Brennan's popularity, his tenure wasn't without controversy. He enjoyed a steamy kiss with an audience member during the "Men Tell All" special, with the reality star revealing the woman in question had been cast specifically to exonerate him as a good kisser (via People). Likewise, there were suggestions throughout Brennan's time courting Thurston that he was too similar to "Bachelorette" villain Jed Wyatt, who was widely accused of taking part in the hit show purely to further his own career. Now, Brennan is facing accusations that his decision to appear on "BIP" may have had more to do with promoting himself as a musician, rather than finding love in a beautiful location.
Connor Brennan defended his right to perform
As Us Weekly notes, Connor Brennan was rarely spotted without his trusty ukulele during Season 7 of "Bachelor in Paradise" — even more often than on "The Bachelorette" — leading to suggestions that Brennan was taking part for dubious reasons. Fans even accused him of attempting to further his music career rather than looking for love. Guest host and boyband icon Lance Bass admitted, during an appearance on Bachelor Nation's own Nick Viall's podcast "Viall Files," he wasn't too sure about Brennan. "You can tell he's a very sweet guy, but I'm not convinced he's there to find love. I definitely see him on there trying to start his country career like a lot of people do on that show," Bass argued. He also revealed Brennan was more concerned about his song featuring on "The Bachelorette" than anything else. 
The "BIP" star wasn't having any of it, cheekily tweeting, "'He's there for his music' 'enough with the uke' 'ugh he's cringey and annoying' — f*** OFF and let me play my dumb little songs for people; it's my way to try and bring a little joy." It's worth noting Brennan's Instagram page is loaded with shots of him posing with his guitar, plenty of which seem to be purely in good fun. However, he does promote his music too, and in May 2021, the reality star released an EP. Regardless, Brennan insisted his reasons for taking part in the show were entirely innocent.