The Real Reason Fairuza Balk Said Yes To Returning For The Craft Sequel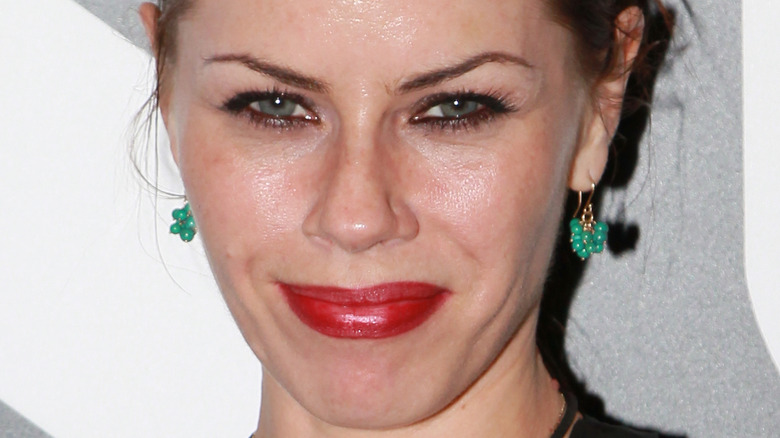 David Livingston/Getty Images
"The Craft" was a major moment for its central foursome, memorably portrayed by then up-and-comers Robin Tunney, Neve Campbell, Rachel True, and Fairuza Balk (via IMDb). Released in 1996, the teen witchcraft-themed coming-of-ager has grown exponentially in popularity to the extent that it's now considered one of the greatest teen movies of all time (via Oprah Daily). The iconic '90s fashion, meanwhile, continues to be highly influential, with British Vogue and Bustle cooing over the styling to this day. 
Given the movie's incredible popularity, even all these years after it was initially released, it was inevitable that a sequel would eventually be greenlit. "The Craft: Legacy" emerged in 2020, courtesy of buzzy director Zoe Lister-Jones and a cast of equally exciting, and crucially diverse, newcomers (via IMDb). Equal parts reboot and sequel, with a similar premise to the original film but more of a political edge, the movie clearly wanted to make a mark. Case in point — they managed to get Balk to come back. 
Fairuza Balk was inspired by the movie's message
Although she made a huge impression in 1996's "The Craft" as a tortured, power-hungry sorceress in the making, Fairuza Balk largely took a step back from the spotlight in the years following the movie's release. In a 2013 interview with Dread Central, the actress admitted mega-fame didn't really suit her, with Balk reasoning she'd rather wait it out for work she really cares about rather than agreeing to a whole bunch of stuff just because it's offered to her. As E! News notes, one such notable project was, in fact, "The Craft: Legacy." Balk makes a short cameo as the birth mother of lead character Lily (Cailee Spaeny), who gave her up for adoption to protect her. 
In an interview with the L.A. Times, Balk explained, "I met with Zoe [Lister-Jones, director] a couple of years ago and she pitched me an idea [where] she wanted to take the premise but [inject] a lot of messages that she really wanted to get across to the public. And one of those messages was women backing women instead of women attacking women because there's been so much of that in film, way more than is needed." She added, "Her ideas were very pro-woman and women's empowerment and taking power back. And that's something that I really believe in and wanted to help her with." Thus taking part was a total no-brainer for Fairuza Balk.