How To Recreate Eliza Dushku's Lip Color As Faith In Buffy The Vampire Slayer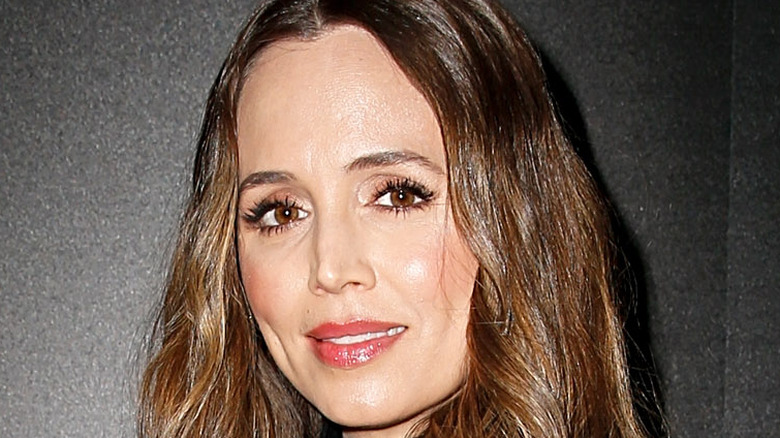 Dominik Bindl/Getty Images
Although "Buffy the Vampire Slayer" was ostensibly all about the titular star, memorably portrayed by Sarah Michelle Gellar across seven successful seasons (via IMDb), there's a vocal subsection of fans who believe Faith, friend-turned-frenemy of Buffy and the Scooby Gang, was the real heroine of the show. 
Faith, as portrayed by the iconic Eliza Dushku, proved so popular on "Buffy" that they brought her over to spinoff "Angel" to continue her reign of leather-pants-wearing terror — she may have been bad, but Faith always looked good. 
As Screen Rant notes, Faith was originally supposed to be a five-episode flash-in-the-pan, but series creator Joss Whedon was so impressed by Dushku that he reworked the story to keep her around. Although the actress went on to appear in "Bring It On," "Jay and Silent Bob Strike Back," and "Wrong Turn," alongside several high-profile guest spots on television (via IMDb), for many fans, Faith remains her best work. 
In fact, longtime "Buffy" die-hards continue to try to emulate Dushku's onscreen look. Here's how to recreate her lipstick. 
Faith typically rocked deep brownish-red lipstick shades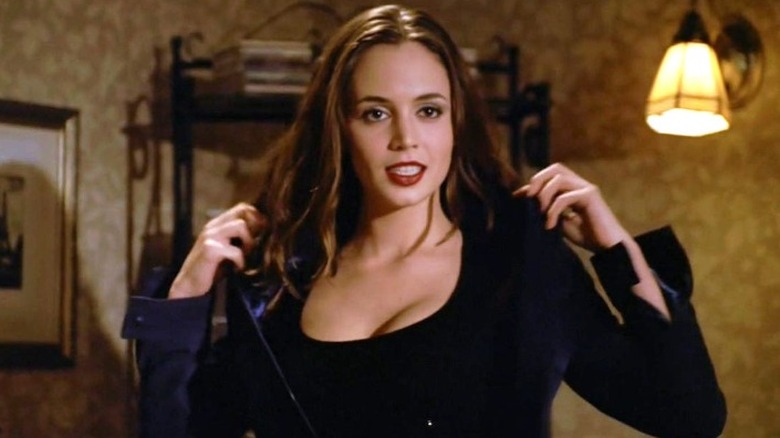 20th Century Fox
Intrepid MUA and TikTok user Brittany Cale admitted that she found it impossible to get any real info on the actual products used on Eliza Dushku as Faith. So, if you're attempting to emulate her sultry look at home, Cale recommends using MAC's Satin Lipstick in Paramount, which is a deep, reddish-brown color. 
For scenes where Faith was rocking a darker lip, to mark her inevitable switch to the dark side, Cale suggests either MAC Matte Lipstick in Sin, a deep dark blue-red, or Urban Decay Vice Lipstick in Hex, a warm-toned, medium-dark burgundy. Leather pants are optional, but they obviously complete the look. 
Faith was such a hit during her initial "Buffy" stint that she had a dedicated spinoff show in the works for a while, but, ultimately, it was Dushku herself who decided not to move forward with it. In an interview with IGN, the actress admitted, "It would have been a really hard thing to do, and not that I wouldn't have been up for a challenge, but with it coming on immediately following the show, I think that those would have been really big boots to fill." 
She decided it was time for something new, even though Dushku was also quick to point out, "I love Faith. She's my girl and she's been really good to me."