Jennifer Aniston Shares Heartbreaking Tribute To Late Friends Star James Michael Tyler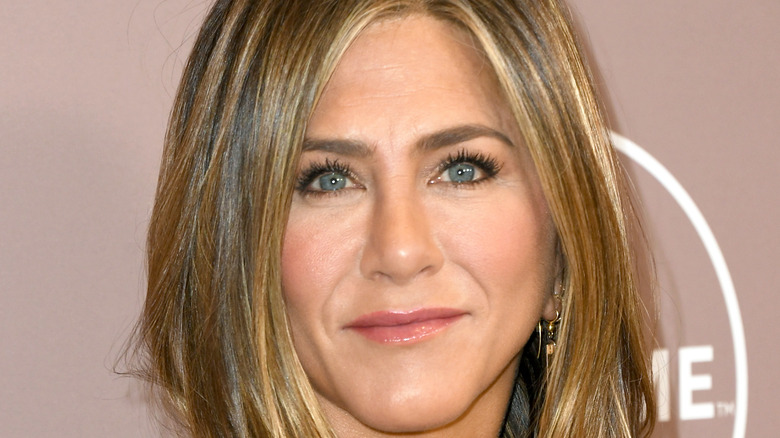 Jon Kopaloff/Getty Images
Beloved "Friends" star James Michael Tyler sadly died on Sunday, October 24, 2021. The actor, who played the fan-favorite character of Gunther on the show, passed away due to prostate cancer. He was 59 years old. News of Tyler's cancer diagnosis was made public back in June 2021 when he opened up about his situation on NBC's "Today." "I was diagnosed with advanced prostate cancer, which had spread to my bones," he said. "I've been dealing with that diagnosis for almost the past three years ... It's Stage 4 [now]. Late-stage cancer. So eventually, you know, it's gonna probably get me."
The news of Tyler's diagnosis hit "Friends" fans hard, as it came just weeks after the cast reunited for a special unscripted reunion on HBO Max. Due to his cancer battle, Tyler was unable to appear on the reunion show in-person. However, he did a video call with cast members Jennifer Aniston, Courteney Cox, Lisa Kudrow, Matt LeBlanc, Matthew Perry, and David Schwimmer.
"I wanted to be a part of that, and initially I was going to be on the stage, at least, with them, and be able to take part in all the festivities," Tyler said of the reunion show. "I was very happy to be included. It was my decision not to be a part of that physically and make an appearance on Zoom, basically, because I didn't wanna bring a downer on it, you know?" he added.
Now, Tyler's former "Friends" co-stars are remembering the late actor.
Numerous Friends stars reacted to James Michael Tyler's death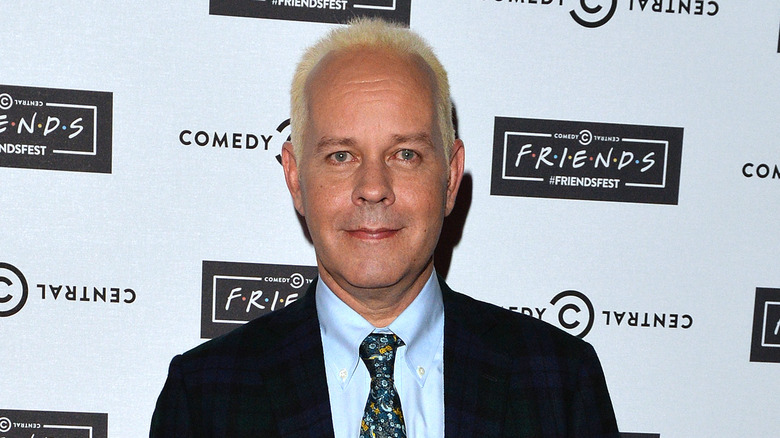 Anthony Harvey/Getty Images
News of James Michael Tyler's death swept over the internet, hitting fans and his former "Friends" co-stars hard. While fans began to share their sympathies over Tyler's death, the actor's former co-stars also shared their sadness over his passing. Jennifer Aniston shared her thoughts on social media upon hearing the news. "Friends would not have been the same without you," she wrote on Instagram. "Thank you for the laughter you brought to the show and to all of our lives. You will be so missed."
Of course, Aniston wasn't the only "Friends" star to share their condolences over Tyler's death. "The size of gratitude you brought into the room and showed every day on set is the size of the gratitude I hold for having known you. Rest In peace James," Courteney Cox wrote.
"James Michael Tyler, we will miss you. Thank you for being there for us all," Lisa Kudrow wrote on Instagram. Matt LeBlanc also paid tribute to his co-star with a series of photos of the duo on set. "We had a lot of laughs buddy," he wrote. "You will be missed. RIP my friend." David Schwimmer also paid homage to Tyler on Instagram. "James, thank you for playing such a wonderful, unforgettable role in 'Friends' and for being such a big hearted gentleman and all around mensch off screen," he wrote.
It seems that Tyler touched the lives of so many, including his "Friends" co-stars.