How Twilight Helped Kristen Stewart Prepare For Her Role As Princess Diana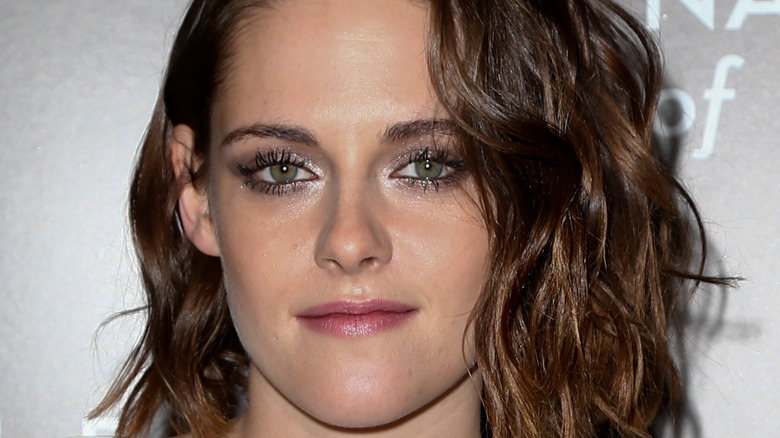 Debby Wong/Shutterstock
Kristen Stewart is gaining a ton of buzz over her latest movie, "Spencer," in which she portrays the iconic member of the royal family, Princess Diana. Stewart is best known for her roles in films such as "Twilight" and "Panic Room." 
However, she's no stranger to biopics. She previously portrayed rocker Joan Jett in the 2010 movie "The Runaways" (via IMDb). However, Stewart revealed that it was a very different experience to play a real person who was no longer living. 
"It's scary to tell a story about someone who's not alive anymore and who already felt so invaded," she told the Los Angeles Times. "I never wanted to feel like we were invading anything, just that we were kind of adding to the multiplicity of a beautiful thing."
In addition, Stewart says she got so immersed in playing the role that she often forgot about Diana's tragic death. "She felt so alive to me when I was making this movie, even if it's all between the ears and it was just a fantasy of mine," she said. "There were moments where my body and mind would forget she was dead."
The actress also shared that she often felt a spiritual presence, which may have been the Princess of Wales herself. "I felt some spooky, spiritual feelings making this movie," Stewart said. "I felt like there were moments where I kind of got the sign-off."
Meanwhile, Stewart says that she can relate to Princess Diana's life for one big reason.
Kristen Stewart understands the pressure of fame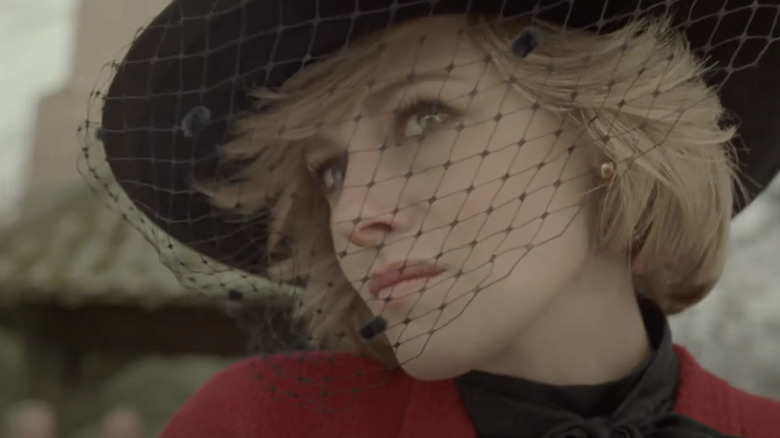 Neon/YouTube
Recently, Kristen Stewart spoke to The Sunday Times about her portrayal of Princess Diana in the upcoming film "Spencer." The actress admitted that she can relate to Diana's life as a person in the public eye who had unwanted media attention at all times due to the quick fame she earned after starring in the "Twilight" films. 
"The attention is something I can see a parallel in," she said. "It's feeling constantly watched, no matter what you do. If you're in public, someone in the room is looking at you at all times. That is a feeling you only have if you're extremely famous. It's a completely different approach to being a human."
Stewart went on to reveal that it's strange for the public to have such strong opinions about celebrities' lives. "It is weird to inhabit a space where people are disappointed in your choices," she said. "The world is obsessed with celebrities in a way that's comparable to how we treated the royal family." 
She continued: "People want their idols to be a certain thing, because we want to be good people. We think, 'If they can't be good, then how the f*** am I meant to be good?' But I'm not a figurehead. People choose their role models. But I'm not trying to be one."
It's clear that Stewart drew upon her own experiences for her role as Princess Diana in "Spencer," and fans can't wait to see it play out on the big screen.