Here's How Tall Zendaya Really Is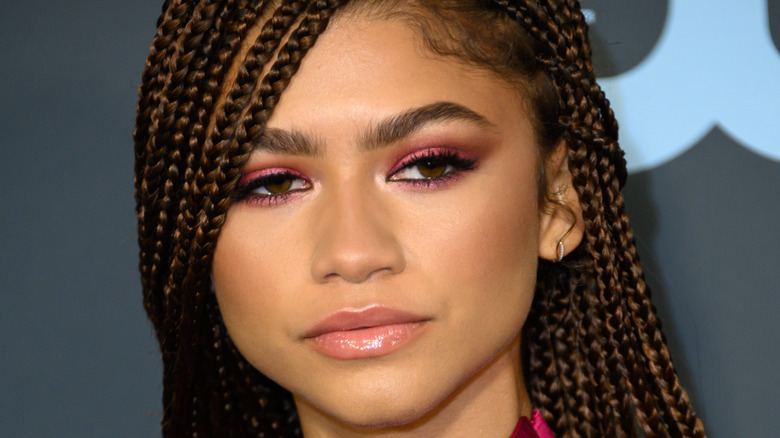 Silvia Elizabeth Pangaro/Shutterstock
Zendaya is having a year to remember. The former Disney star is celebrating feature roles in the films "Dune" and "Spider-Man: No Way Home," both of which are poised to dominate the box office (via IMDb). 
In "Dune," Zendaya plays Chani, a mysterious girl who first appears to Paul, played by Timothée Chalamet, in his dreams. Though the movie is facing backlash for Zendaya's lack of screen time, fans of the book understand that Chani becomes a central figure in the remaining portions of the story, so the actress will likely have a lengthier appearance in "Dune Part Two" (via ScreenRant).
In terms of "Spider-Man: No Way Home," it's clear from the exciting trailer that Zendaya will have much more screen time as main character MJ (via YouTube). The actress and singer appears alongside her real-life beau, Tom Holland, as Spider-Man's intelligent, super-cool girlfriend. The film is set to premiere in December 2021, hot on the heels of the October release of "Dune." Both movies serve as further proof of Zendaya's impressive acting abilities and as an indication of her rising fame.
The 25-year-old seems to take everything in stride, as she remains humble during interviews and press events. We've been fans of Zendaya for years, as the gorgeous Emmy-winning actress has always been one to watch. From her amazing style to her immaculate hair and makeup, Zendaya dazzles everywhere she goes.
If you've ever watched Zendaya dominate the red carpet and wondered how tall she is — as she's usually showing off her long legs in her incredible ensembles — we've done some digging to find out just how tall she really is.
Zendaya is almost 6 feet tall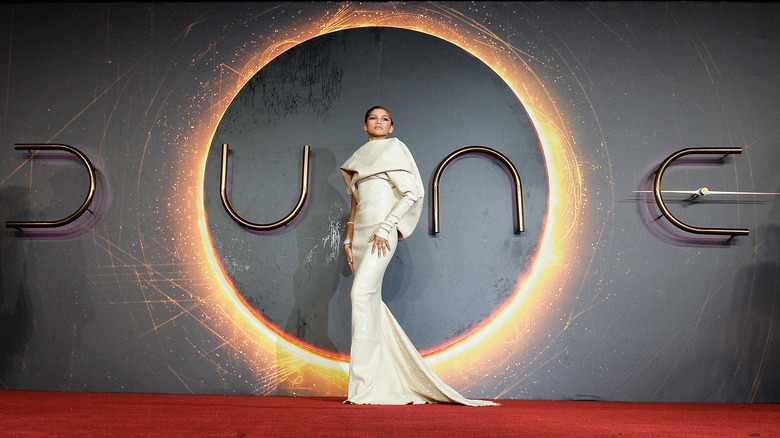 Jeff Spicer/Getty Images
Whenever you see Zendaya on the red carpet, the California native looks perfectly put together. She wears the most beautiful, unique ensembles, each of which expresses a different aspect of her style and personality (via Harper's Bazaar). As someone who's been in the spotlight since she was 13 years old, it's clear that Zendaya knows how to work a crowd and wow with her fashion.
Speaking with People in 2017, Zendaya said, "I think for me, I really have been lucky to find, through fashion, a lot of confidence. For me, dressing up and trying new things is a form of exploring my confidence, exploring what I like, exploring what I enjoy."  
Zendaya often wears high heels, which makes her appear statuesque. This has led many people to wonder just how tall the "Euphoria" star really is. According to The Sun, Zendaya is an impressive 5 feet, 10 inches tall. For comparison, Zendaya's on- and off-screen love interest, Tom Holland, is approximately 5 feet, 7 inches tall, per ScreenRant. 
The "Dune" star is proud of her stature and actively encourages her fans to embrace their height as well. She said (via Bustle): "I always tell my fans that people are going to comment on your height regardless, so you might as well be as tall as possible and look good doing it!"