Royal Expert Reveals Why Princess Diana Would Be Horrified By The Movie Spencer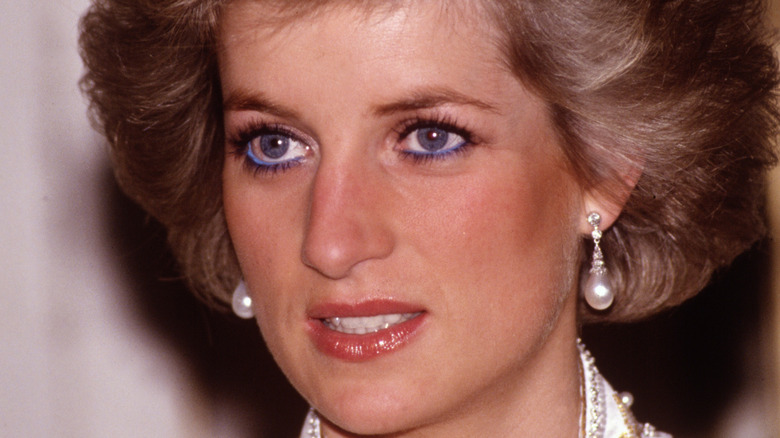 David Levenson/Getty Images
The hotly-anticipated Princess Diana biopic "Spencer" is set to become one of the biggest movies of 2021, and it's already generating a serious amount of Oscar buzz ahead of its worldwide release (via Pop Buzz). However, while speaking to The Telegraph, some of the late Princess' real-life friends — including Majesty editor and royal expert Ingrid Seward, hairstylist Sam McKnight, make-up artist Mary Greenwell, and fashion designer Jacques Azagury — have revealed that Diana would likely be "horrified" by her portrayal in the movie (via The Independent). 
Directed by Pablo Larraín, "Spencer" is set over a three-day period at the royal family's Sandringham Estate in the December of 1991 and explores Diana's struggles with an eating disorder and self-harm. However, the part of the film that Seward claims to be incorrect is the inclusion of Diana harming herself during the period in which the film is set. 
If you are struggling with an eating disorder, or know someone who is, help is available. Visit the National Eating Disorders Association website or contact NEDA's Live Helpline at 1-800-931-2237. You can also receive 24/7 Crisis Support via text (send NEDA to 741-741).
If you or someone you know is struggling with mental health, please contact the Crisis Text Line by texting HOME to 741741, call the National Alliance on Mental Illness helpline at 1-800-950-NAMI (6264), or visit the National Institute of Mental Health website.
Princess Diana's friend believes she's still misunderstood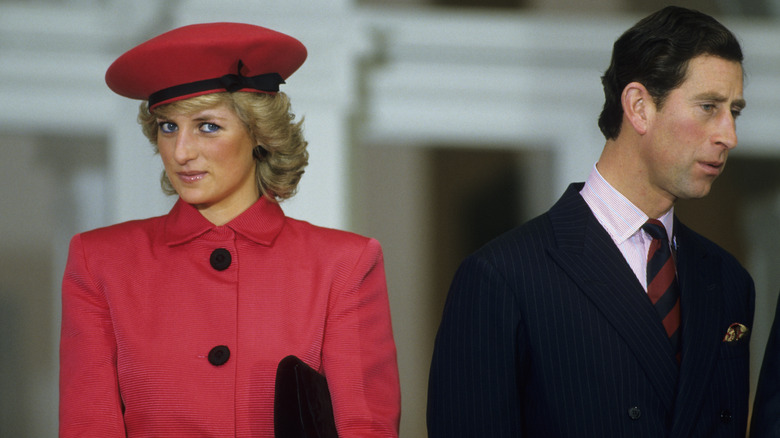 Georges De Keerle/Getty Images
Speaking to The Telegraph, Ingrid Seward explained, "that Christmas she was there with Fergie, she was pretty miserable and she wasn't speaking to Charles, but she wasn't cutting herself at that stage. ... They've piled every bad thing into one weekend which is taking poetic license a little far."
The royal expert went on to say that Princess Diana would never have wanted to "destroy the monarchy" because she considered it to be the future of her two sons, Prince William and Prince Harry. "She would be very sad that people think she and Charles never loved each other, that wasn't true. She'd be horrified at the way she's portrayed now," Seward said (via The Independent). 
Meanwhile, Diana's make-up artist, Mary Greenwell, said that her friend is still "misunderstood" to this day. "[Diana is] now seen as this kind of martyr, which I think is wrong. She did amazing things," she told The Telegraph, adding that recent portrayals of the late Princess, including on "Spencer" and Netflix's "The Crown," are "not the best way to understand her." 
Sam McKnight, who was Diana's former hairstylist, also discussed his own gripes with the movie, declaring that he doesn't watch any onscreen depictions of Diana's life because he'd "only pay attention to the flaws" regarding her hair. 
Spencer has received an overwhelmingly positive critical response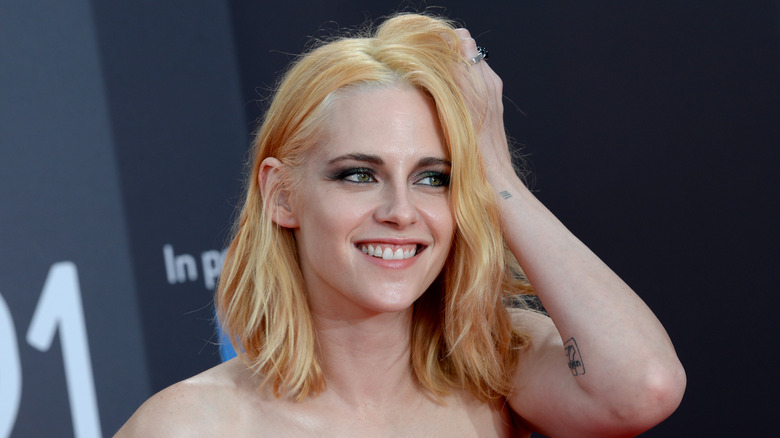 Eamonn M. Mccormack/Getty Images
Princess Diana's close friends weren't the only ones with scathing reviews of "Spencer." Writing for Daily Mail, Brian Viner described the movie as being a "fable from a true tragedy" following its Venice Film Festival debut in September 2021, adding that the film is "extravagantly preoccupied with the parallels between her and the ill-fated 16th-century queen Anne Boleyn."
However, despite the criticism, "Spencer" has received an overwhelmingly positive response from the vast majority of critics, including those on Rotten Tomatoes and from The Guardian, with the latter praising the movie as being "rich and intoxicating and altogether magnificent." 
Meanwhile, in an interview with the Los Angeles Times, the film's lead actress, Kristen Stewart, discussed how she felt that she'd been given a "sign-off" from the late Princess of Wales while working on the biopic. Speaking to the publication, Stewart also revealed that she experienced some "spooky, spiritual feelings making this movie," adding that "there were times where I was like, 'Oh, God,' almost like she was, you know, trying to break through. It was weird. And amazing. I've never felt anything like it in my life."