The Actual Lip Color Megan Mullally Wore As Karen On Will & Grace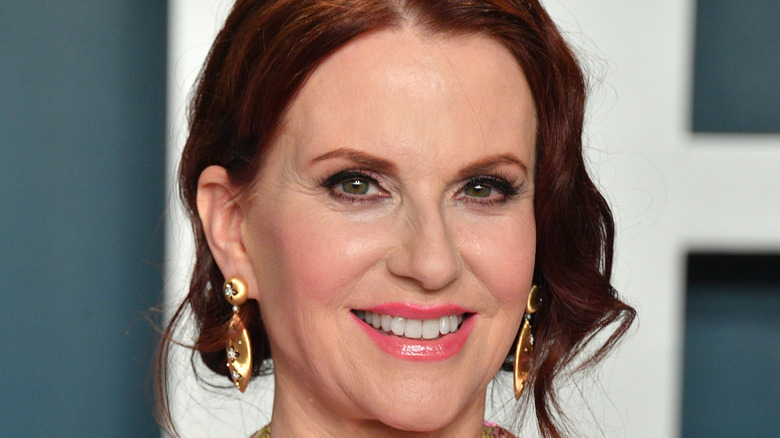 George Pimentel/Getty Images
The show might be called "Will & Grace," but the real stars of it were undoubtedly Jack and Karen. As The Independent notes, in a joint interview with actors Sean Hayes and Megan Mullally, to claim they "stole the show from the titular leads is the sort of understatement that would be alien to either Jack or Karen." In fact, when "Will & Grace" was gifted its own highly-anticipated reboot in 2017, many fans tuned in just to see those two. It's tough to imagine anybody but Mullally portraying Karen, even if she was initially hesitant to take on the role, thinking it too similar to Christine Baranski's iconic, cocktail-swilling BFF on "Cybill." 
Thankfully, Karen turned out to be totally different since she "comes from the dark side." As Mullally explained, "It's the things you don't even dare think, let alone say out loud." But, "She doesn't mean any harm, she thinks she's doing a public service." The voice is a big part of what makes Karen who she is, with Mullally acknowledging, "It's funny that a character who is so incredibly judgmental of other people should have such an annoying voice." 
Likewise, the lovably money-hungry trophy wife is a vocal fan of all things fine and fancy. As a result, makeup artists ensured Mullally's lip look on the show was suitably stunning. 
Karen always had the most attention-grabbing lip looks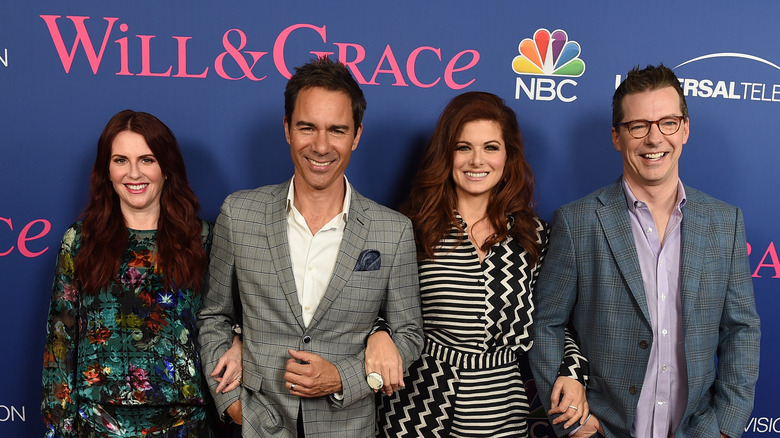 Kevin Winter/Getty Images
Karen was the resident fashionista of "Will & Grace," frequently calling her buddy Grace out for her fashion fails. Actress Megan Mullally was always done up to the nines on the hit show, with sharp, feminine business suits and towering updos. Karen was also known for wearing attention-grabbing lipsticks, as makeup artist Brittany Cale notes on TikTok. 
To create just one of Karen's iconic lip looks, the on-set artists reached for MAC lip pencils in Chestnut and Burgundy (you can pick those up for $19 a piece on the MAC website). They finished up with another MAC product; their classic, original Viva Glam lipstick, which you can also purchase for $19 from the brand's online store. 
Although Karen is arguably the most well-known character of Mullally's entire career, she almost passed on playing her. As the actress told EW, "I had actually already auditioned for the role of Grace when they called me in to audition for Karen." She was hesitant to play Karen until Mullally realized she could make her super weird. The actress improvised a lot during the initial table reads, and producers loved it, "so I started to play around more — making her quirkier," she said. Karen's high-pitched voice, meanwhile, was a way to bring more energy to "Will & Grace," which Mullally acknowledged was quite a stagey show. It might have been a risk at first but, looking back, we can't imagine Karen any other way.