The Friends Star Jennifer Aniston And Reese Witherspoon Want To Appear On The Morning Show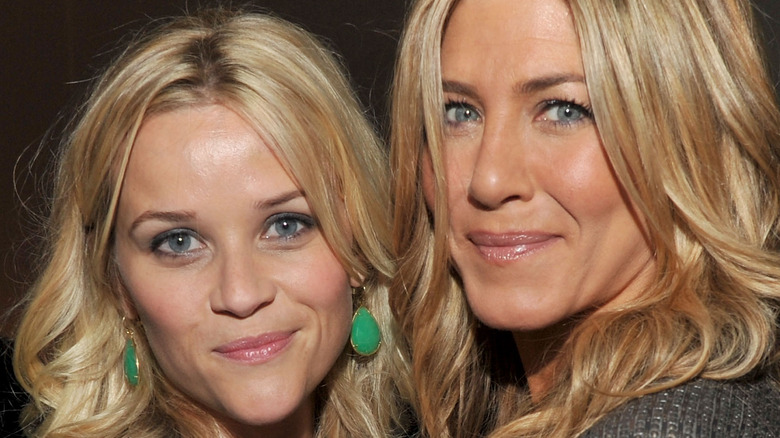 Lester Cohen/Getty Images
When Jennifer Aniston and Reese Witherspoon were cast in Apple TV's "The Morning Show," it served as an on-screen reunion for these beloved actresses. If you recall, Witherspoon had a brief stint on "Friends" where she played Jill Green, sister to Aniston's character, Rachel Green (via Us Weekly). Even though Witherspoon only appeared in one episode, her time on the set sparked a lifelong friendship with Aniston. During a recent interview with ET, the pair discussed how this time impacted them both.
While discussing the "Friends" reunion special that aired on HBO Max in May, Witherspoon said, "It reminds me of a time in my life. Y'all lived it, but we watched it. It was important to me." The "Legally Blonde" actress added, " I remember having a little baby, and being a mom, and you guys were my friends" (via Entertainment Tonight). 
Aniston added her own emotional anecdote when she reflected on what it was like to work alongside Witherspoon all those years ago. "Going back and watching Reese, like, the clips of Reese and myself in the day, we were such babies ourselves," Aniston said, before adding, "Who knew that our whole lives were sort of ahead of us? It's just crazy to think from there, here we sit."
All this reminiscing prompted the actresses to discuss which former "Friends" star they'd like to appear on "The Morning Show," and it's no surprise that the Green sisters want to keep things in the family.
They want Christina Applegate to appear on The Morning Show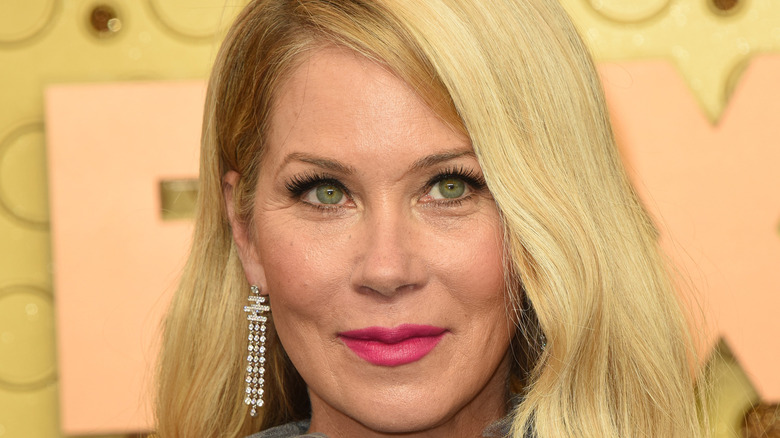 Kathy Hutchins/Shutterstock
One of the most memorable guest appearances on "Friends" was made by the always incredible Christina Applegate. According to Entertainment Weekly, Applegate appeared on the show as Amy Green, sister to Rachel and Jill Green (played by Jennifer Aniston and Reese Witherspoon respectively). The "Dead to Me" actress did such an amazing job playing Rachel's erratic sister Amy that her appearance earned her an Emmy Award for Outstanding Guest Actress in a Comedy Series (via Us Weekly).
During their interview with ET, Witherspoon and Aniston expressed interest in having Applegate appear on "The Morning Show" so the sisters can be properly reunited. "We need Christina Applegate to join us," Witherspoon said. Aniston immediately agreed and said, "We do. We should do something like that."
Applegate does have previous experience working as an on-screen newswoman, as she appeared in the films "Anchorman: The Legend of Ron Burgundy," and "Anchorman 2: The Legend Continues," so we think she would be a perfect fit for "The Morning Show" (via IMDb).