What Brooke And Brice Gilliam Want Viewers To Take Away From Making Modern - Exclusive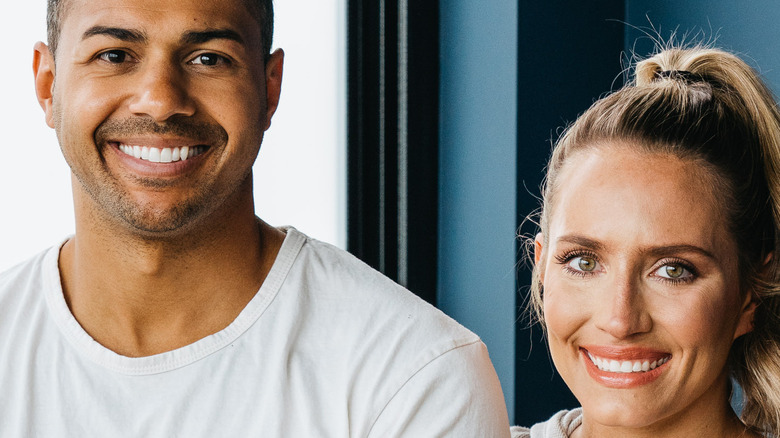 Courtesy of Magnolia Network
One of the things that makes home improvement shows so satisfying — besides the pleasure of watching ugly, boring spaces miraculously made dreamy — is that they're educational. When you're watching a home being transformed, you're not just vegging out in front of the TV — you're learning actionable techniques for potentially improving your own home. And most home improvement shows do offer some practical information that viewers can use, such as decorating advice and strategies for planning your project.
Viewers of Magnolia Network's new show "Making Modern" will come away with plenty of ideas and inspiration for refreshing tired spaces. The show's stars, Brooke and Brice Gilliam, love to share their passion for creating spaces that combine the show-stopping drama of modern design with practicality and comfort. But while they're delighted to share their decorating tips, they feel their show — and their journey as designers and builders — has even more valuable lessons for viewers. In an exclusive interview, the Gilliams shared their biggest takeaways from their life in building and construction.
The construction trades aren't just for guys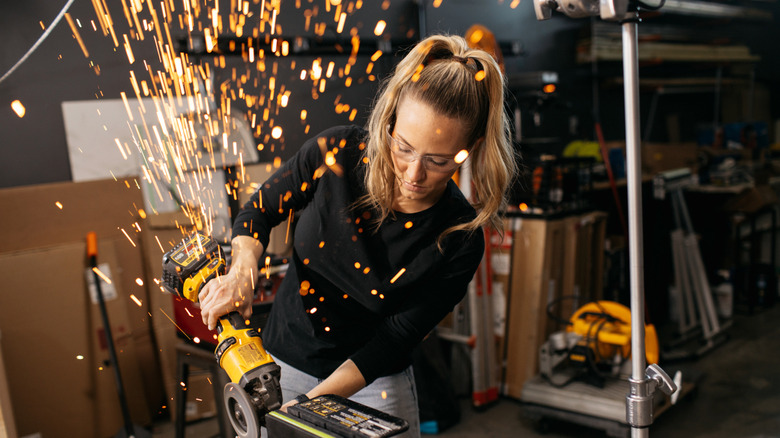 Courtesy of Magnolia Network
When couples get involved in home improvement projects — either in real life or on TV — the guys typically take charge of the power tools while the women focus on design. But the Gilliams are a rare exception. Brooke Gilliam discovered she loved everything about building, from welding to installing tile, while Brice Gilliam found he had a talent and passion for design. And their flipped script tends to throw people off. "It's always funny because no matter how many times we tell people that I'm the builder and he's the designer, people still get very confused by it," Brooke said. "People still come to me saying, 'Hey, can you help me design my space?' And I'm like, 'You're my friend. You should get it by now. I don't design. I just build.'"
She adds that she'd love to see more women embracing the construction trades and hopes "Making Modern" encourages more women to jump in. "I feel like the construction industry is lacking the female touch," she said. "I really hope that there are more women that feel inspired and encouraged to be able to pick up power tools and try to do things themselves. So I'm not saying you have to go become a construction worker, but doing DIY projects at your own house."
Find your passion and embrace it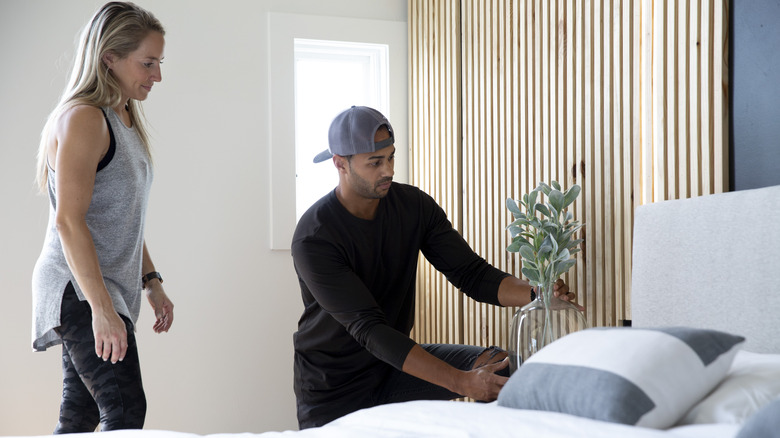 Courtesy of Magnolia Network
Conventional wisdom tells us to choose a career, train appropriately for it, and dedicate your working life to sharpening your skills and rising through the ranks of your profession. Brooke and Brice Gilliam had no reason to believe their lives would diverge from this well-traveled path. Both had established successful careers (he was an orthodontist with his own practice; she was a pharmaceutical sales rep) and a comfortable lifestyle. But the need to take over the construction of their new home — and their discovery of their hidden talents and fondness for construction and design — opened their eyes to new possibilities. Today, they're launching their own design and construction firm, something that never would have occurred to them before their home was built.
Brice strongly advises viewers not to be afraid to dive into their passions. "If you have a passion, it may not align with your profession — but that doesn't mean you can't do it also," he said. "We were both taught, 'Go to school, get your job, get your career, and be great at that.' And that's cool too, but I feel like everybody needs a creative outlet, and you should find your creative outlet and do that and share it with the world and let everyone see it."
Watch the full first season of Magnolia Network's "Making Modern" with Brooke and Brice exclusively streaming on discovery+ and the Magnolia app.