George W. Bush Shares How He Spoils His Grandchildren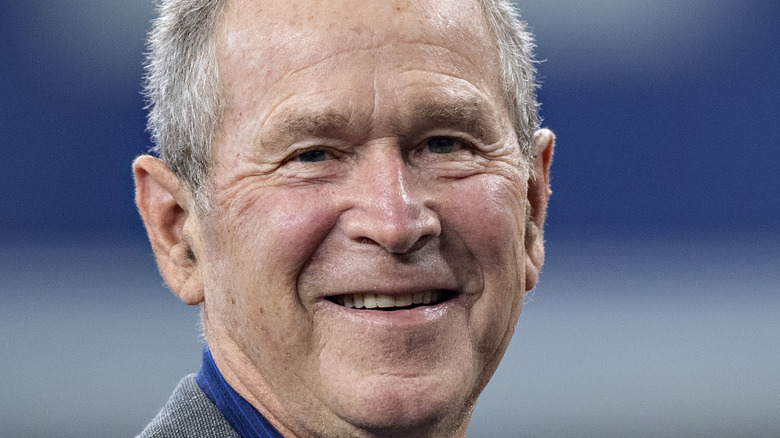 Wesley Hitt/Getty Images
Former president George W. Bush is happily retired from public life after spending eight years as President of the United States (and four years as governor of Texas before that). Ever since 2009, when he handed over the reigns of the presidency to Barack Obama, the former president and former first lady Laura Bush have been happily living in the Lone Star State.
Since leaving office, George found a new hobby: painting. His works have been displayed all over the country in various exhibits, and in April, he released a new book of immigrant portraits he painted titled "Out of Many, One."
When he is not painting, the Bushes enjoy spending time with their grandchildren. Jenna Bush Hager and her husband Henry Hager have three children: daughters Mila and Poppy and son Hal, while Jenna's twin sister Barbara, and her husband, Craig Coyne, have a daughter, Cora Georgia — who was just born in late September. So, how does George W. Bush — or "Pappy," as he is known to his grandkids — spoil the brood?
George W. Bush is 'the guy' who gives his grandkids ice cream and candy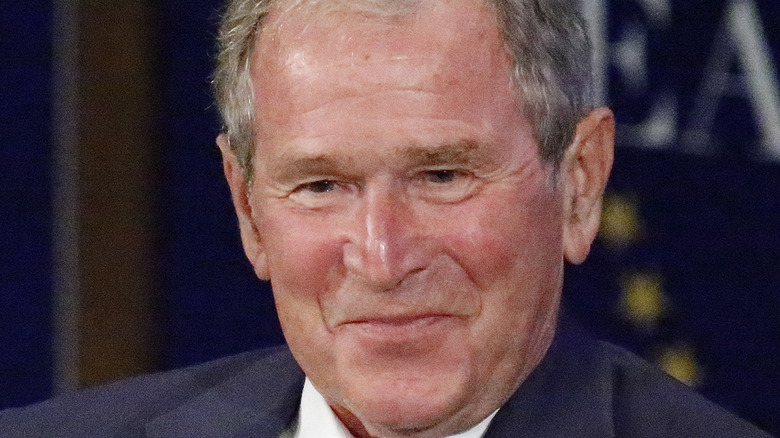 Stewart F. House/Getty Images
In April, when Texas was seeing a decline in COVID-19 cases, George W. Bush told People that he couldn't wait to see his grandkids again after the pandemic had made visits difficult for over a year. "The problem with COVID is that there's not a lot of travel back and forth," the former president said, noting that he and Laura intended to see their daughter Jenna Bush Hager's three children soon. He also couldn't wait to spoil them when asked if he and Laura act like grandparents typically do.
"I probably do ... Well, I give them, for example, 'Pappy, can I have a piece of candy?' I said, 'Oh, sure.'" That wasn't the first time George told People about his spoiling ways with his beloved grandkids. In 2017, he admitted that his granddaughters know him as "El Jefe" — "The Boss" — and that he's the guy they go to when they want something. "You want to play a video game, I'm the guy," he admitted. And ice cream, too? "I'm the guy ... I'm probably undermining every lesson that Jenna and [her husband] Henry are trying to teach little Mila but, you know, what the heck?"
It looks like the Bushes have since seen their grandchildren, as George recently posted a photo with his youngest grandkid, little Cora Georgia, who was named after him.