How Susan Boyle Made Amazon History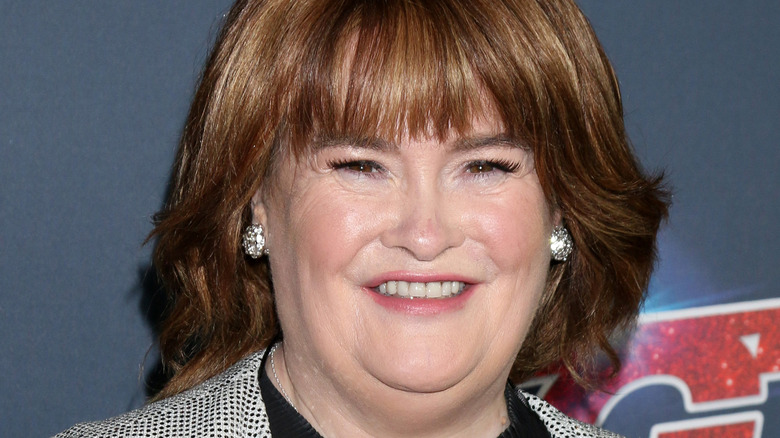 Kathy Hutchins/Shutterstock
"Britain's Got Talent" may have been the first time the world was wowed by Susan Boyle, but singing had been a huge part of her life since she was 12-years-old (via Britannica). Initially auditioning for the British talent show "My Kind Of People" in 1995, Boyle decided to take the plunge and try out for "Britain's Got Talent" in 2008, following the tragic death of her mother two years prior.
Boyle would go on to absolutely stun the judges, audience, and viewers at home –- all the way up to the finals. While she didn't win the series, her voice proved to transcend first place and she continued to wow audiences as she took part in the "Britain's Got Talent" tour.
But it was her debut album "I Dreamed A Dream" released in 2009 that wowed listeners even more, entering the U.K. Albums Chart at #1 (via BBC News) and quickly becoming the fastest-selling debut album in the country. It broke many more records in the process, including on Amazon.
The singer outsold Whitney Houston and The Beatles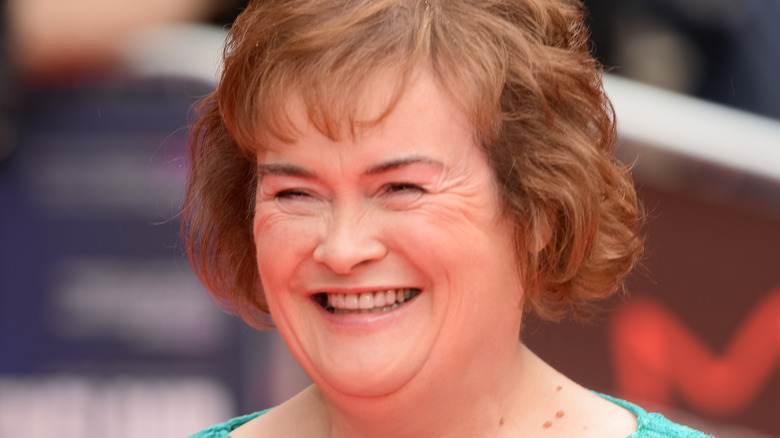 Roberto Ricciuti/Getty Images
Prior to the record's release in Nov. 2009, Susan Boyle's "I Dreamed A Dream" became the biggest-selling pre-order CD globally in Amazon's history (via Playbill). Released through Sony Music Entertainment, Boyle's debut album featured the iconic "Les Misérables" track that the record takes its title from, as well as covers of "Wild Horses," "Cry Me A River," "Daydream Believer," and "Amazing Grace."
In the U.S., Boyle knocked Norah Jones' 2007 record "Not Too Late" off the top spot and took precedent over the likes of Bruce Springsteen, U2, The Chicks and Coldplay at the time (via Complete Music Update). Boyle also surpassed major music legends including Whitney Houston's "I Look To You" and the remaster of The Beatles' "Abbey Road" (via the New York Times).
While it's pretty normal to "see early enthusiasm for artists who have come off television shows," as Amazon's Senior Manager of Music Craig Pape said at the time, he described the response of Boyle's debut album in the pre-order chart as "unprecedented" (via Complete Music Update).