The Truth About Parasocial Relationships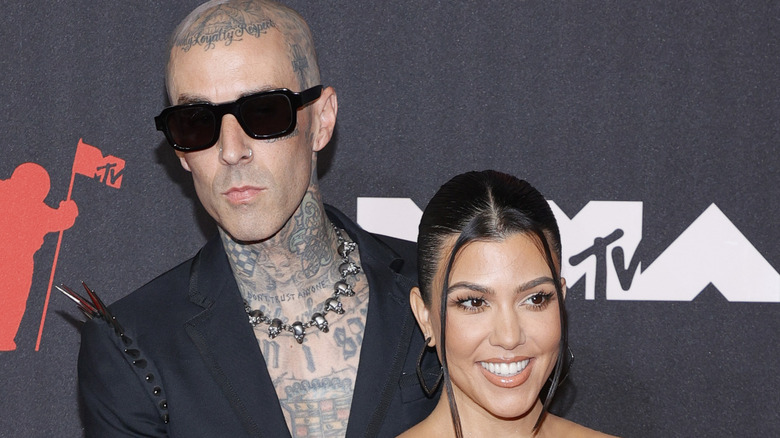 Jason Kempin/Getty Images
Travis Barker just proposed to Kourtney Kardashian amidst thousands of roses and an audience of millions. On Instagram, he captioned a photo, "forever @kourtneykardash" and one commenter said, "A fairy tale every girl dreams of." All of us partook in this intimate moment with Barker and Kardashian, obsessed with the aesthetic of a celebrity romance we've seen on camera for months. We're in a one-sided relationship with the two of them and this is a parasocial relationship.
According to Find a Psychologist, in a parasocial relationship, one "extends emotional energy, interest and time, and the other party, the persona, is completely unaware of the other's existence." The result is an influx of fandoms, 'ships' and obsessive stalking of our favorite influencer of celebrity. This extends to personalities like TikTok's Couch Guy, where the internet believed he cheated on his girlfriend and he created a video asking us to not "be a parasocial creep." But a general increase in internet dependence has left us with us no choice. Parasocial relationships are part of all of our lives at this point but sometimes, they can be detrimental.
A parasocial relationship can turn toxic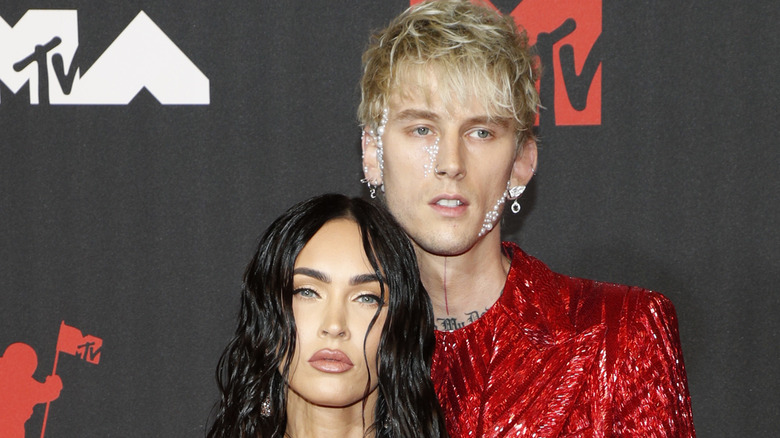 Kevin Mazur/MTV VMAs 2021/Getty Images
A parasocial relationship usually exists when you have distance from the person or people. Social scientists, Donald Horton and R. Richard Wohl, coined the term in 1956 to explain the overwhelming obsession Americans had with TV performers (via Huffpost). With social media and easy access to influencers, celebrities and even normal people, parasocial relationships have become embedded into our lives.
Dr. David Giles from the University of Winchester told Refinery29, "They are meaningful, sometimes as meaningful as actual social relationships, because even people we don't know can have profound significance in our lives, as inspiration or reassurance ... much of the time we don't really notice [them] because they're so natural."
However, all relationships can be categorized as healthy or toxic. And unsurprisingly, parasocial relationships can turn toxic. When you're super invested, it can be hard to draw a line between what is real and imagined. And it can take up more time and energy than you want. Licensed therapist Natalie Jeung told Greatist, "On social media, it's easy to think we know every aspect of someone's life. How much are you grounded in reality in that aspect?" Jeung suggests auditing the parasocial relationships in your life — they can help you feel like you belong but like any other relationship, cut it off when it doesn't serve you.