What Is Chris Evans' Connection To Marilyn Manson?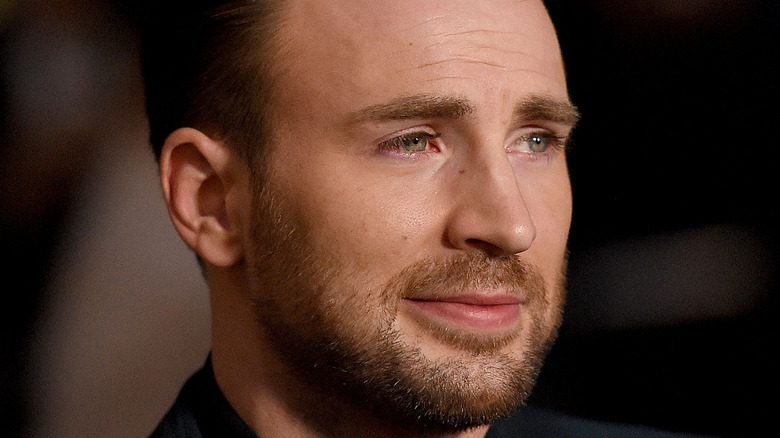 Mike Windle/Getty Images
These days, Chris Evans is known for playing Captain America in 11 blockbuster movies. But, prior to joining the Marvel Cinematic Universe, he was a jobbing actor with a number of lower profile — but still notable — roles to his name. Among those, "Not Another Teen Movie" stands out, because Evans is hilarious in it. The film is also one of the best entries in the much-maligned parody movie franchise (compared to something like "Disaster Movie" or "Vampires Suck," it's a masterpiece). As Us Weekly notes, "Not Another Teen Movie" put Evans on the map. And, in the years since its 2001 release, he's opened up many times about what it meant to him. 
In particular, one scene in "Not Another Teen Movie," involving a piece of fruit, continues to come up in interviews, for obvious reasons. For instance, while speaking to Elle in 2017, the actor quipped, "I don't know if you ever saw it, but I had to put a banana in my butt." Far from being ashamed of his humble beginnings, however, the MCU star argued, "At the time, you're just so happy to be on a job. I just looked at it and said, 'Who cares? I'm earning my stripes.'" "Not Another Teen Movie" also connected Evans to none other than Marilyn Manson, in a suitably weird way.
Chris Evans featured in a Marilyn Manson music video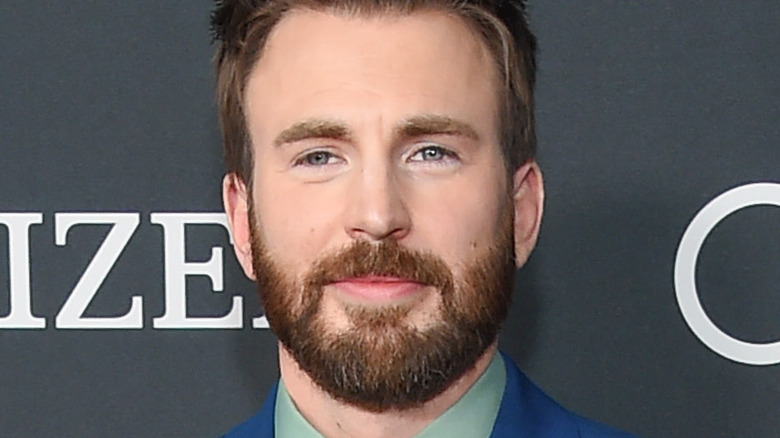 DFree/Shutterstock
Disgraced shock rocker Marilyn Manson (via BBC) did a cover of Soft Cell hit "Tainted Love," especially for "Not Another Teen Movie," and stars Chris Evans, Jaime Pressly, Eric Christian Olsen, Chyler Leigh, and Deon Richmond were all roped into appearing in the accompanying music video. The clip sees Manson and his goth cronies descending on a cool kids' party, notably pushing Evans out of the way as they initially enter the house (via YouTube). Evans looks strikingly young in the video, and it's hilarious to look back on it now, considering he's Captain freakin' America. 
Although "Not Another Teen Movie" wasn't exactly a critical hit, managing just 29% on Rotten Tomatoes, the film has plenty of fans to this day. Little White Lies called it a "teen classic," even suggesting Evans would never have been tapped to play Captain America if it wasn't for his star-making performance as Jake Wyler (a cheeky take on Freddie Prinze Jr.'s character, Zack Siler, in "She's All That"). Evans himself admitted, in a 2014 interview with The Wrap, that the movie "wasn't exactly some highbrow art." But, at the time, the actor felt like he'd hit the jackpot with it. 
Evidently, if nothing else, appearing in "Not Another Teen Movie," and its accompanying music video, marked Evans out as one to watch in a major way.