Here's What The Queen Did A Week After She Left The Hospital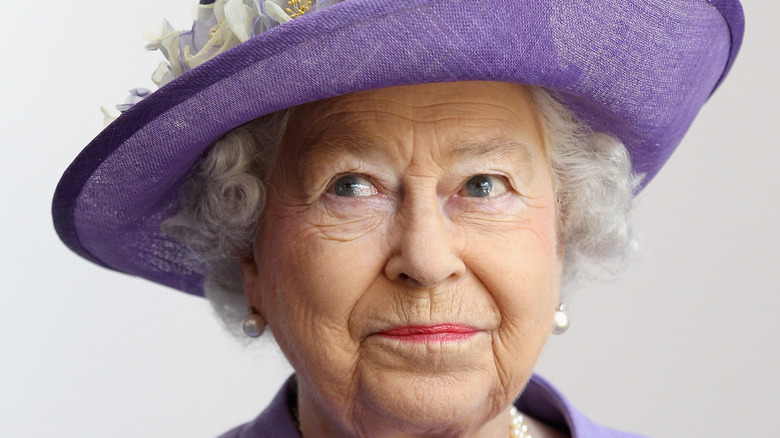 Chris Jackson/Getty Images
Last week, Queen Elizabeth II spent the night at London's King Edward VII private hospital. The hospitalization was to look into an unspecified condition, and it was reported that this was not due to COVID-19. This was the 95-year-old royal's first overnight hospital stay in years, yet she was released the next day. However, doctors did tell her she needed to rest, according to NBC News.
Recently, medical professionals also told the queen to cut out her evening martini, in order to have her in tip-top shape for her busy fall/winter schedule and for next year's Platinum Jubilee celebrations, which will mark her 70th anniversary as queen (via Vanity Fair). And earlier this month, she was seen using a cane for the first time in public since 2003, as reported by People.
Despite all of this, Queen Elizabeth was back to work this morning, and Twitter users have some thoughts on the issue.
Twitter users wonder if the queen should be resting, as she gets back to work less than a week after being in the hospital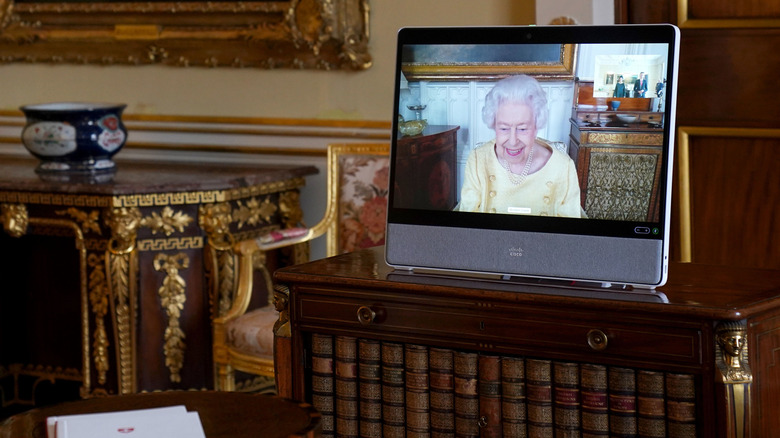 Pool/Getty Images
Tuesday morning, the queen had her first official engagement since being in the hospital, as she virtually welcomed new ambassadors from South Korea and Switzerland to Britain (via NBC News).
ITV NEWS Royal Editor Chris Ship tweeted, "The Queen is back in action. The 95-year old held two virtual audiences today at Buckingham Palace – via video link from her medically-ordered rest at Windsor Castle. She met the incoming Ambassador from the Republic of Korea and Switzerland this morning."
While it is clear the royal family has a long list of duties, many turned to Twitter, voicing their concern. After all, it has been less than a week since Queen Elizabeth's hospitalization. "Glad they're keeping HMTQ safe by doing this remotely," one person wrote on Twitter. "Still, shouldn't she be resting..." Another tweeted, "Take it easy Mum!!!" "Why don't they just let her rest?" someone else asked, in reply to Ship's original social media post.