Did Doctors Really Tell The Queen To Stop Drinking Her Favorite Cocktail?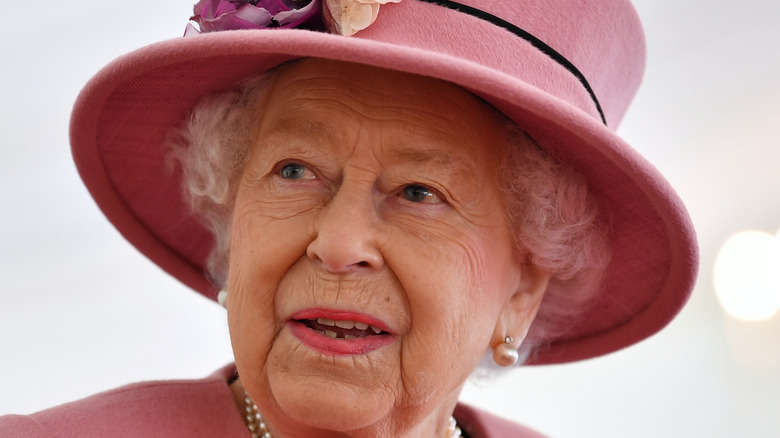 Wpa Pool/Getty Images
For most of last year and during the early part of this year, Queen Elizabeth II was in lockdown. However, she is now back to her regular and busy schedule, and palace aides state things will stay this way up until Christmas, as reported by Vanity Fair.
Then, come next year, she has a very important event on her calendar: her Platinum Jubilee celebrations, marking her 70th anniversary as queen. This includes a four-day bank holiday filled with a parade, a service of thanksgiving at St. Paul's Cathedral, a party at the palace with some of the biggest entertainment stars in the world, and a pageant made up of street arts, theater, music, a carnival, and more!
The queen stepped into her position in 1952, when she was just 25 years old, and she will be the first British monarch to celebrate a Platinum Jubilee (via The Royal Family). Therefore, doctors want to make sure she is in tip-top shape.
A source shared that the queen's doctors want her as healthy as possible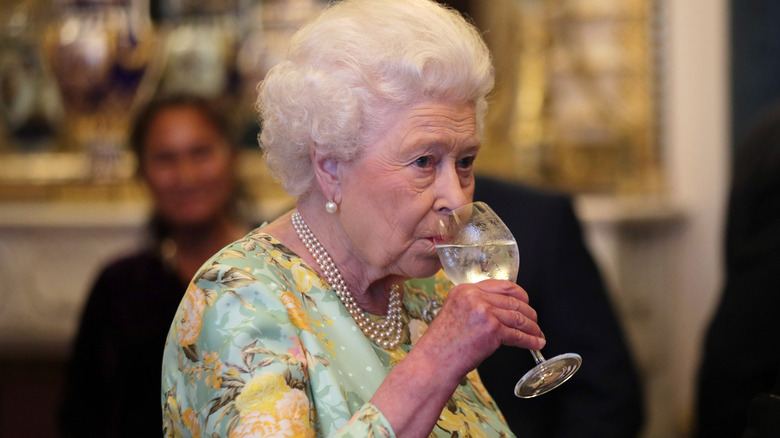 Wpa Pool/Getty Images
Doctors have stepped in to ensure that Queen Elizabeth is prepared for her fall schedule and her Platinum Jubilee celebrations. "The queen has been told to give up her evening drink, which is usually a martini," a source told Vanity Fair. "The alcohol has gone," said another. "Her doctors want to make sure she is as fit and healthy as possible."
It has been said that at the end of most days, Queen Elizabeth has a dry martini, as well as a glass of sweet wine with dinner and perhaps a glass of champagne before bed, too, according to Margaret Rhodes, her late cousin. She also apparently inherited the Queen Mother's taste for Dubonnet and gin.
And recently, the 95-year-old royal has been seen using a cane. As noted by People, this was her first time to use one in public since 2003, after she had knee surgery.