Why This Anti-Royal Group Has Launched A Smear Campaign Against Prince William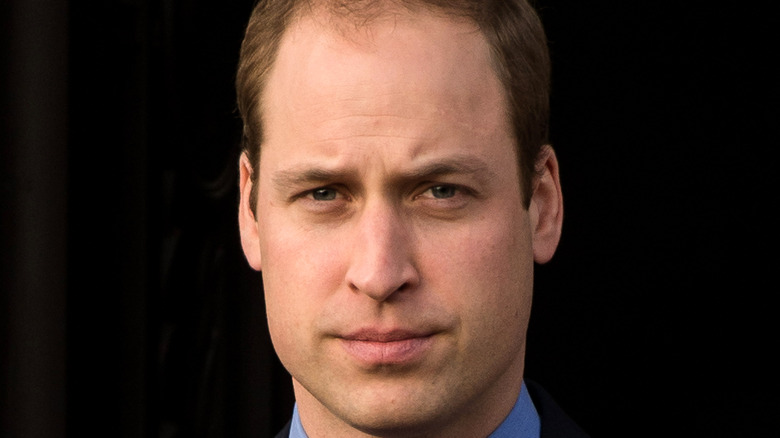 Richard Stonehouse/Getty Images
The modern incarnation of the British royal family is more tuned into global issues than ever before, with Prince Harry and Meghan Markle launching their own nonprofit while Prince William and wife Kate Middleton fight to protect the environment. 
However, thanks to their undeniable levels of privilege, when members of the monarchy speak out on such matters, they're frequently branded as out of touch. For instance, as the Independent reported in September 2021 following Meghan and Harry's high-profile trip to New York in support of the Global Citizen Live event, they were called out for using private jets to travel to and from California, reportedly doing more damage to the planet in the process thanks to the associated carbon emissions.
Likewise, William was criticized just a few months prior for being a hypocrite after condemning racism. E! News noted that social media was disgusted when the Duke of Cambridge defended Black English soccer players against horrifying racist attacks because he'd neglected to stick up for Meghan when she was being treated similarly by the British tabloid media. 
During a groundbreaking interview with Oprah Winfrey, the Duchess of Sussex admitted that she'd been the victim of racist abuse at the hands of the royal family itself, too. As a result, fans found it intensely hypocritical that William was speaking out against racism despite, allegedly, leaving Meghan to the wolves. 
Now, Prince William is coming under fire again for apparently being hypocritical.
Prince William has been branded a hypocrite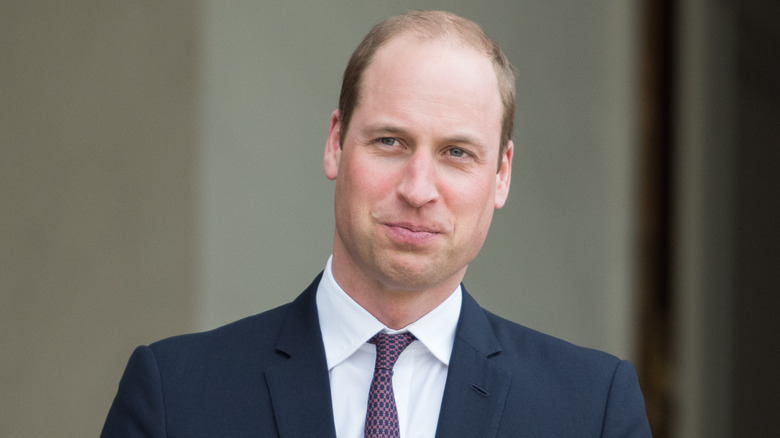 Frederic Legrand - COMEO/Shutterstock
Ahead of the United Nations-backed COP26 conference, the anti-royal group Republic has launched a smear campaign admonishing Prince William for being a hypocrite due to his stance on climate change. According to Newsweek, the collective wants to stop the royals from positioning themselves as environmental activists at the conference, during which the likes of President Joe Biden will be discussing what can be done to reduce global carbon emissions. 
Alongside William, his wife, Kate Middleton; father, Prince Charles; and grandmother, Queen Elizabeth II are all slated to attend. But, as far as Republic is concerned, they have no business being there. Billboards branding William and Charles as hypocrites will be displayed throughout Glasgow, where COP26 is taking place. 
"The royals have jumped on this environment bandwagon," Republic chief executive Graham Smith explained. "They need to be called out on it." He added: "The biggest thing is that they are incredibly hypocritical." Smith noted how royal family members rely on taxpayers to fund their extensive global travels and "maintain at least two dozen large homes which are heated and staffed all year round even if they only go there a few times a year." 
Republic is largely concerned about the royals causing more harm than good by "painting themselves as environmental champions," Smith said. According to the Sovereign Grant Report, between them, members of the royal family used more than 94 private jets and 191 helicopters for private journeys between 2019 and 2020 — all at the expense of British taxpayers.