How To Pull Off The Ultimate Carole Baskin Halloween Costume This Year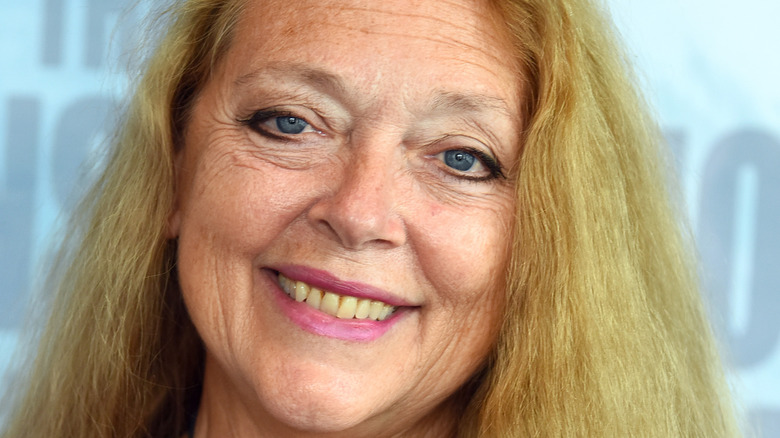 Araya Doheny/Getty Images
Last year, at the start of the pandemic, the world was obsessed with "Tiger King." This true crime miniseries focused on the world of big cats, with an emphasis on Joe Exotic and Carole Baskin. Its premiere on March 20, 2020 (via IMDb) led to memes, people using "Hey, all you cool cats and kittens" as a greeting, and costumes centered around these stars (which are definitely still in for Spooky Season 2021).
Exotic ran a roadside zoo, is currently awaiting a resentencing, and was originally sentenced to 22 years in federal prison in January 2020, due to attempting to hire people to kill Baskin. In real life and as seen in this Netflix series, Baskin, an activist who also has a big cat sanctuary, threatened Exotic's business and accused him of animal abuse (via CNN).
Now, everyone is getting ready for the second season of "Tiger King," which is coming on November 17 (via The Verge). And a great way to prepare for more of these exciting episodes would be to dress up as the one and only Carole Baskin for Halloween!
Animal print clothing items and a flower crown are big parts of a Carole Baskin-inspired costume
There are a few elements that belong in every Carole Baskin costume. First up, you need some animal print. This could be a flowy top, a dress, or some pants and a blouse (that match or that don't ... as long as they show off that love of furry friends).
Next up, there are accessories to consider. Of course, her most iconic one is a flower crown. You could also pose with a cat, using your real-life pet or a stuffed animal. Another idea is to ride into your Halloween celebration on a bike, as she was often seen on one in "Tiger King."
Those who are wanting a two-person outfit idea have a couple of options. This costume would look great with someone dressed up as Joe Exotic, or you could recreate Baskin's wedding day. If you remember that one-of-a-kind wedding photo, you know her look was made up of a long white dress and a flower crown, while her husband, Howard, was seen in Tarzan-like clothes and a leash, as pointed out by BestProducts.com.
And there you have it: the simple yet effective pieces that can perrrfectly put this cat-lover on display this weekend!