Inside Chris Christie's Relationship With Mike Pence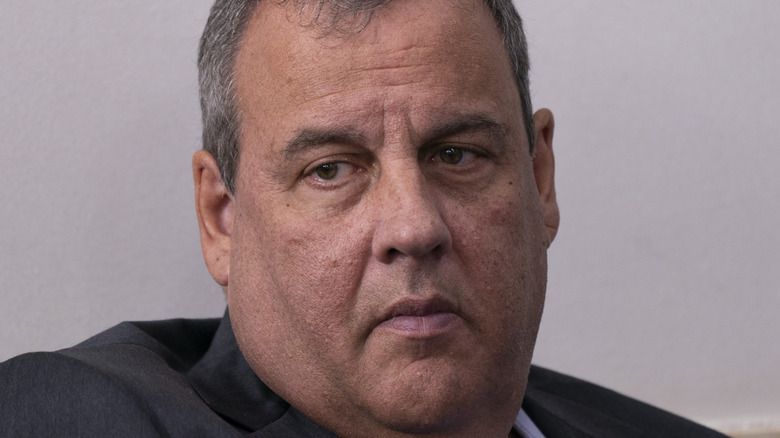 Bloomberg/Getty Images
Although former New Jersey governor Chris Christie gave it a run in the Republican primaries to see who would go on to get the presidential nomination in 2016, he wasn't very successful. According to CNN, Christie earned a total of zero delegates and suspended his campaign early on in February of that year when it became clear he didn't have a chance. 
Like many others who tried but failed to be the man who would go up against Hillary Clinton in November, Christie then hopped aboard the Trump train, trying to gain power and prestige by supporting the eventual nominee and ultimate winner of the general election, Donald J. Trump.
By May of that year, before he even became the official nominee, Trump chose Christie as the man to lead his transition team should he prevail in November. "Governor Christie is an extremely knowledgeable and loyal person with the tools and resources to put together an unparalleled transition team, one that will be prepared to take over the White House when we win in November," Trump said in a statement (via The New York Times). "I am grateful to Governor Christie for his contributions to this movement."
However, Christie would not have much to do with the transition once it was actually supposed to happen. That's where Mike Pence came in.
Mike Pence took over where Chris Christie left off — twice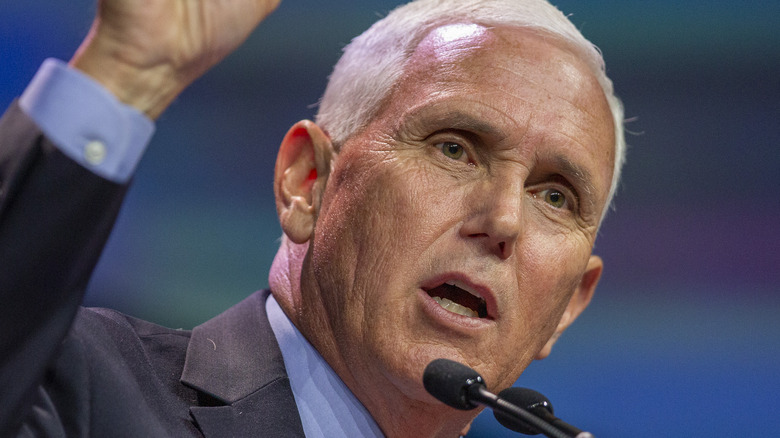 Bloomberg/Getty Images
Just days after Donald Trump's stunning upset over Hillary Clinton, he apparently decided his transition needed fresh blood and dumped Chris Christie as the head of the transition team, replacing him with his running mate and the man who would be vice president, Mike Pence (via The Guardian). But that wasn't the first time Pence beat out Christie for a job he wanted.
In his 2019 tell-all memoir, "Let Me Finish: Trump, the Kushners, Bannon, New Jersey, and the Power of In-Your-Face Politics," Christie describes wanting to be chosen as Trump's running mate, but he wrote that Pence ultimately made it on the ticket because of his fundraising ability. However, Christie also pointed out that he had helped Pence fundraise four years earlier when he was running for Indiana governor (via USA Today).
Christie also claimed that it was Pence who begged him to introduce him to Trump when Pence was trying to decide whom he would back in the primaries. Christie described a fascinating meeting in which Pence asked Trump if they could pray together, with Trump later asking Christie if that was a regular thing, to which Christie replied yes.
Mike Pence took a job Chris Christie already had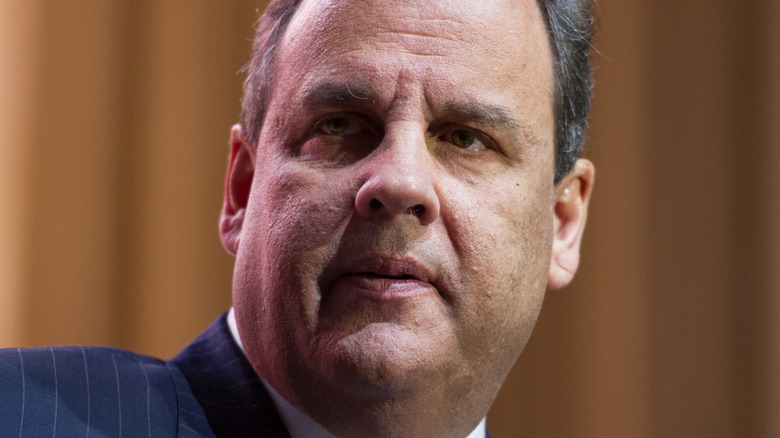 Christopher Halloran/Shutterstock
To the world's shock, Donald Trump and Mike Pence won that election in 2016, and Chris Christie was out of a Trump job within days, with Pence becoming the transition man and Christie becoming just another hanger-on supporting the new president-elect.
In 2017, Christie didn't seem to blame Pence for what happened or show any hard feelings. Instead, he revealed that the main reason he was fired from the transition team and replaced by Pence was his objection to Trump hiring Michael Flynn as national security advisor. Flynn only lasted weeks in that position, with Christie feeling vindicated by the time Flynn was in some major legal trouble.
"Suffice to say that I had serious misgivings which I think have been confirmed by the fact that he pled guilty to a felony in federal court," Christie said soon after Flynn was charged with lying to the FBI (via NJ.com).