Why This Twitter Report About Meghan And Harry Has Royal Fans Seeing Red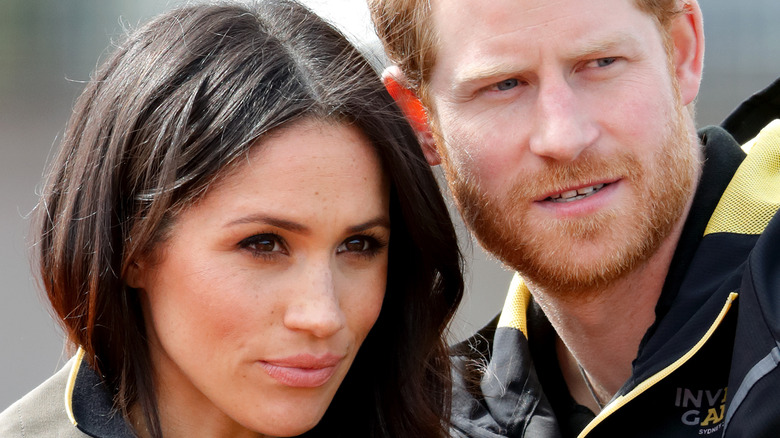 Max Mumby/indigo/Getty Images
When Prince Harry and Meghan Markle stepped back from official royal duties, the party line was that they were tired of living under the increasingly harsh spotlight of the British press. Later, when the famous couple sat down with Oprah Winfrey for their instantly iconic interview, the particulars of the abuse they'd suffered as part of the British monarchy were laid starkly bare. Most notably, as CNN reported at the time, Meghan revealed she'd received no support for her debilitating mental health from palace officials. Likewise, there were "concerns" raised about the color of their then-unborn child Archie's skin.
Meghan and Harry described feeling suffocated by their status, with the couple unable to even move around in the world as they pleased. In fact, the Duchess of Sussex admitted she'd surrendered her passport, driver's license, and keys upon joining the family. Although there were plenty of people heralding Meghan and Harry for speaking out about their mistreatment, the couple also has more critics than ever before. As it turns out, there might be one particularly insidious reason for the recent surge of hatred against them. 
There's an active smear campaign targeting Meghan and Harry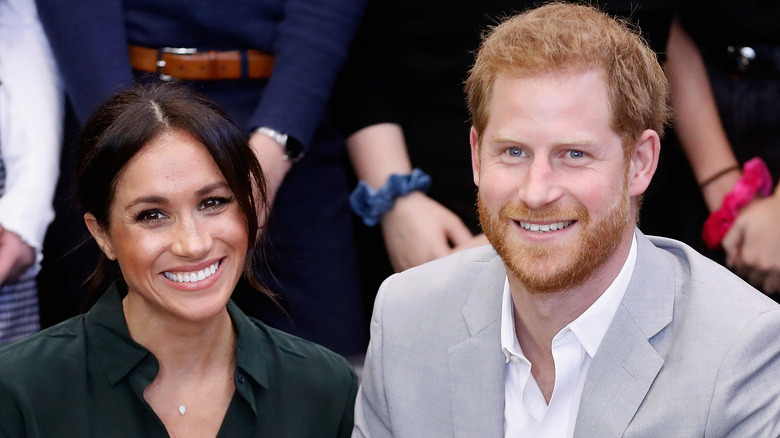 Chris Jackson/Getty Images
According to a damning report in BuzzFeed News, analytics released by Bot Sentinel have revealed an organized Twitter hate campaign aimed at Prince Harry and Meghan Markle. According to their findings, there are approximately 83 accounts working around the clock to post negative messages about the couple. Out of more than 114,000 tweets, these dedicated accounts were responsible for around 70% of the content. As a result, we can conclude these accounts have been created with the express purpose of spreading hate. More worryingly, the so-called "primary accounts" had some notable assistance from much larger and more prominent users, boasting significant followings, who can reach more people. Certain accounts who are part of this "hate network" were also openly coordinating with each other on Twitter, in a blatant disregard of the platform's strict rules, with at least one confidently recruiting newcomers to join their cause. 
Moreover, around 40% of these accounts have already been suspended from the site at least once. Bot Sentinel CEO Christopher Bouzy struggled to come up with a motive for the campaign, admitting, "Your guess is as good as ours." Bouzy wondered whether these people are simply racist, hate Meghan, or are trying to damage the couple's "credibility" as the Sussexes increasingly establish themselves as activists on the world stage. A spokesperson for Twitter confirmed they were looking into the situation and promised to take action against any accounts that violate their rules.