Will Meghan And Harry Regret Cutting Ties With Family?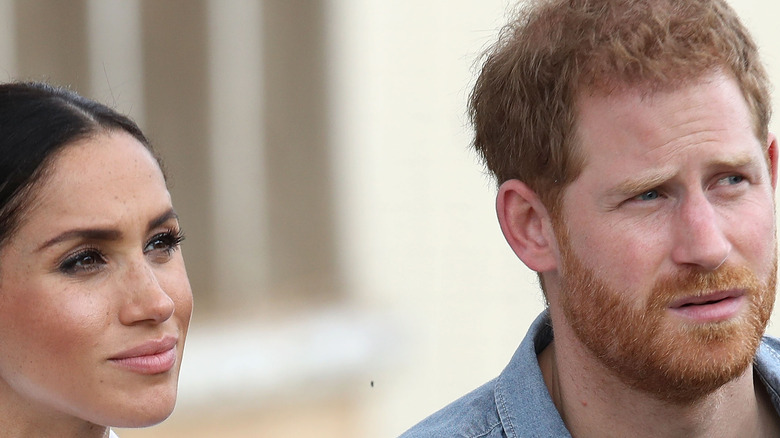 Chris Jackson/Getty Images
Prince Harry and Meghan Markle have been at the center of family drama on both sides for years. The couple not only have a rift with the royal family after opting to exit their roles as senior members of the firm in early 2020 (via E! News), but they've also publicly been at war with Meghan's family, per Insider. Recently, Meghan's estranged father, Thomas Markle, spoke out about the Duke and Duchess of Sussex cutting ties with their families, and he didn't hold back with his opinions.
"I think Harry has abandoned the queen, his grandmother, the royal family, the British people and the Army. He's abandoned them all," Thomas said on "Good Morning Britain" (via The Sun). "All he does now is ride a bicycle around the neighborhood ... I don't know if it's much of a life for him either. It doesn't make sense." 
Thomas also went on to criticize Meghan and Harry's business ventures since leaving the royal family. "Harry is coming out with a book and that can't be anything but cruel, and to insult his grandmother ... it's a ridiculous idea and it's just something for money," he continued. "Everything they're doing is for money. To do that to your grandmother, who is 95 years old, is shameful," Thomas added.
Now, one royal expert is speaking out about Meghan and Harry's strained relationships with their family members.
Have Meghan and Harry completely isolated themselves?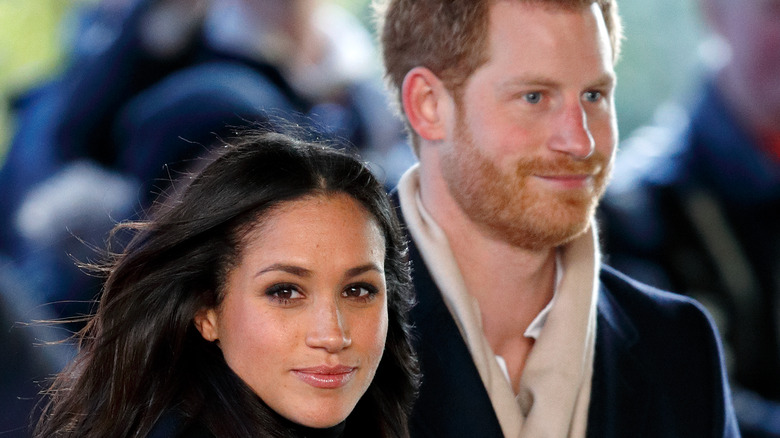 Max Mumby/indigo/Getty Images
Royal expert Tom Bower shared his thoughts about Prince Harry and Meghan Markle's family situation during a new interview with Closer Weekly. The royal author admitted that the Duke and Duchess of Sussex have completely isolated themselves, and may come to regret their actions in the future.
"Harry and Meghan have totally isolated themselves. They seem to think they will be stronger by cutting people out, but they're really just alienating their families. I think it's very sad for them both, and their children," he said. "I believe Meghan is a very stubborn person, but I think eventually even she'll realise that this isolated world she and Harry have built for themselves was a poisonous choice. They seem so desperate to control the narrative that they can't risk anyone else influencing it – but this will simply cause more damage to them in the future, when their children grow up with no family around them," Bower added.
Bower went on to reveal that he's baffled by Meghan's actions over the past few years. "The whole situation is odd. From what I can see, she became a completely different person when her career began taking off, when she joined [US drama] Suits and when she began dating Harry," he said, adding that the duchess appears to be a "very ambitious, unforgiving person." It seems we'll have to wait to see if Meghan and Harry can ever reconcile with their family members, or if they'll regret their choices in the future.