Is This How Meghan Markle Really Feels About Her Father Today?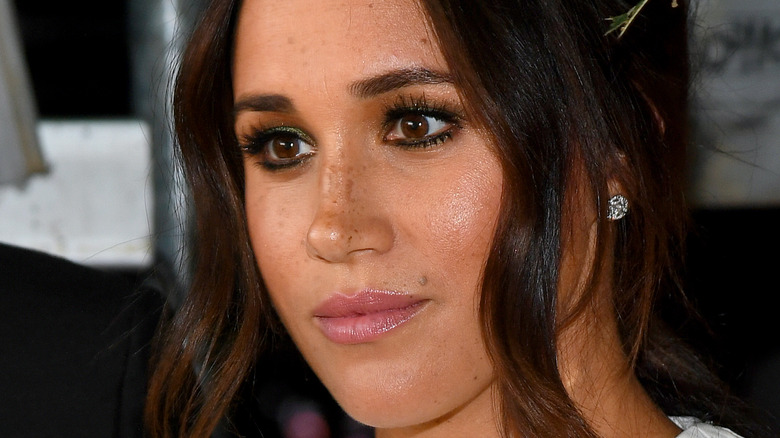 Kevin Mazur/Getty Images
Meghan Markle has endured a very complicated relationship with her father, Thomas Markle, over the past few years. The Duchess of Sussex is currently not on speaking terms with her dad, but that hasn't stopped him from making very public statements about his daughter and her husband, Prince Harry (via Insider). Most recently, Thomas spoke out about Meghan and Harry's exit from the royal family, and he didn't hold back (via The U.S. Sun). "I think Harry has abandoned the queen, his grandmother, the royal family, the British people and the Army. He's abandoned them all," Thomas said. "All he does now is ride a bicycle around the neighborhood ... I don't know if it's much of a life for him either. It doesn't make sense."
In addition, Thomas also shared what he believes are the couple's true motives behind their actions. "Harry is coming out with a book and that can't be anything but cruel, and to insult his grandmother ... it's a ridiculous idea and it's just something for money," he continued. "Everything they're doing is for money. To do that to your grandmother, who is 95 years old, is shameful."
Now, one royal expert is weighing in on the relationship between Meghan and Thomas, and the biggest issue that they have standing in the way of their possible reconciliation.
Meghan can't trust her father, according to this royal expert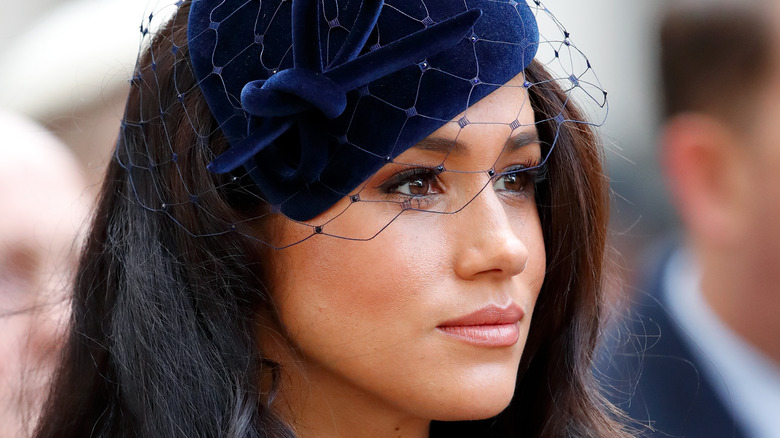 Max Mumby/indigo/Getty Images
Royal expert Andrew Morton is now sharing his opinions on Meghan Markle's relationship with her father, Thomas Markle. Morton, a royal biographer, claims that there is a lot to repair when it comes to the father and daughter, and that their most pressing issue is the broken trust between them. "When it comes to Meghan, there's just a complete lack of trust," Morton told Fox News of the situation. "She just doesn't know that, if she were to reach out, if that will result in Thomas immediately going out and selling the story to tabloids. She can't risk it. And it's very sad because the reality is, Thomas isn't getting any younger. And he has yet to meet his grandchildren."
For his part, Thomas has consistently spoken to the media about Meghan and, in 2019, the duchess took legal action after large portions of a letter she wrote to her father were published online. Since that time, Morton says that Prince Harry has become fiercely protective of his wife and children when it comes to media leaks. "[When it comes to paparazzi], Harry goes into combat mode. He has instantly sued various agencies. One company even filed for Chapter 11. He will go above and beyond to protect his family. Meghan has had an easier ride than Diana ever did," Morton stated.
Only time will tell if Meghan and her father will ever be able to mend fences. However, for now Thomas may be forced to speak to his daughter via the media.