Of All Of Chris Harrison's Blunders - This Stands Above The Rest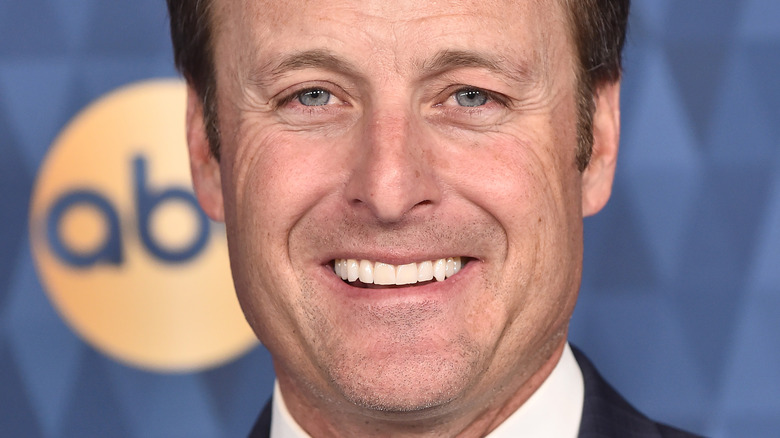 DFree/Shutterstock
If you pride yourself on being an honorary member of Bachelor Nation, then you are also familiar with the franchise's former face, Chris Harrison. The longtime host of the ABC hit dating show had been a part of "The Bachelor" since the show's inception in 2002 until he left the franchise in early 2021 (per WESH). That marks nearly 20 years of rose ceremonies, champagne toasts, marriage proposals, and lots and lots of drama. 
Although Harrison had no idea he would one day become one of the biggest hosts on reality television, his training began at a young age. According to Insider, Harrison was the MC for his high school's homecoming talent show during his senior year. The Texas native went on to become a sports reporter for the CBS affiliate KWTV in Oklahoma City before getting his big break on "The Bachelor."
When "The Bachelor" first aired, little did Harrison know that it would soon turn into the international phenomenon it is today. In an interview with The Dallas Morning News, Harrison stated that early on, he hoped it would last "a couple of episodes so I can meet someone at the network and maybe get a real job out of it." While Harrison can thank "The Bachelor" for his fame, success, and staggering net worth, he also had his fair share of public mishaps while working on the show.
The biggest blunder of them all? The one that resulted in him leaving "The Bachelor" franchise for good.
Chris Harrison defended racist behavior and never recovered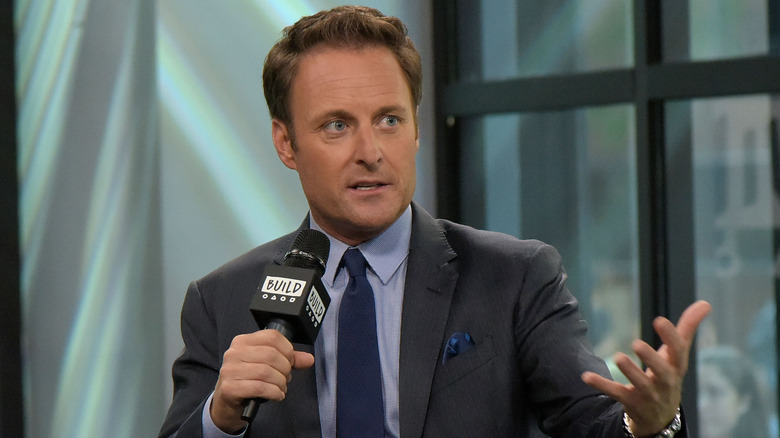 Chance Yeh/Getty
From capitalizing on the death of cast members to toying with and manipulating contestants on camera, Harrison made some highly questionable calls during his time on "The Bachelor" that did not paint him in the best light (via Screen Rant). However, the ultimate downfall of his career occurred during an "Extra" interview with former "Bachelorette" Rachel Lindsay. In the now-viral chat, Harrison showed compassion for Rachael Kirkconnell, a contestant on Season 25 of "The Bachelor," after it was revealed that she'd attended an Old South plantation-themed fraternity party in 2018 (via The Crimson).
When Lindsay called out Kirkconnell's actions, describing her attending the party as "not a good look," Harrison responded by saying, "Well, Rachel, is it [not] a good look in 2018? Or is it not a good look in 2021? Because there's a big difference."
Controversy immediately erupted following Harrison's interview with Lindsay, and the former "Bachelor" host received lots of backlash for his comments defending Kirkconnell's behavior. Harrison released two since-deleted apologies on Instagram. "What I now realize I have done is cause harm by wrongly speaking in a manner that perpetuates racism and for that I am so deeply sorry," Harrison said in one of his posts (via NPR). Harrison's departure from the show came within a day of the premiere of the 17th season of "The Bachelorette," which was hosted by former Bachelorettes Tayshia Adams and Kaitlyn Bristowe.