Why Kevin Federline & Britney Spears' Engagement Didn't Go As Planned For Britney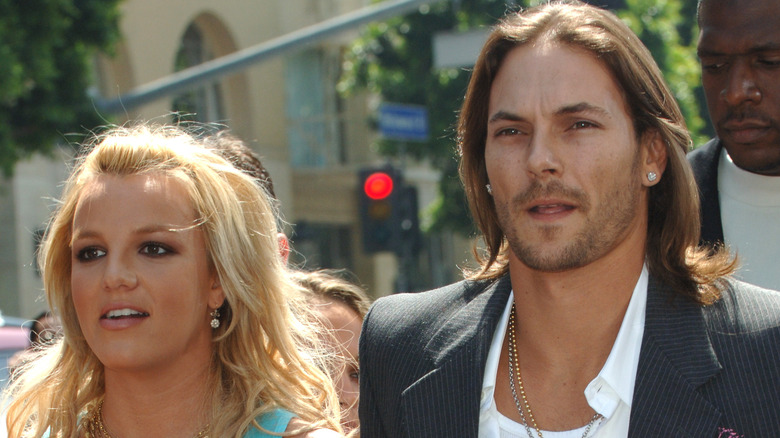 Featureflash Photo Agency/Shutterstock
In 2004, when Britney Spears announced she was getting married, it was her second such impulsive decision in the course of a year. But this second try at matrimony was at least slightly more traditional than when she wed childhood friend Jason Alexander.
With Alexander, Spears didn't have an engagement period or announce an upcoming wedding. She just married Alexander in Las Vegas one day in January 2004, but the union was annulled days later as if it never happened (via Biography).
Later in 2004, Spears met backup dancer Kevin Federline, the man who would one day become the father of her two sons. It didn't matter that Federline was already with someone who was pregnant with his child. Spears was going to marry him. 
In fact, she wanted to wed this man so badly that she was willing to have a bit of a non-traditional engagement.
Britney Spears arranged her entire engagement to Kevin Federline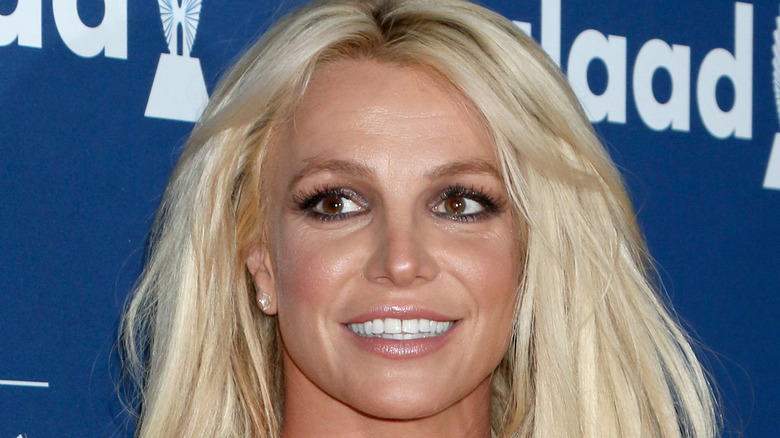 Kathy Hutchins/Shutterstock
In an interview with People soon after Britney Spears and Kevin Federline announced their engagement, the pop star wrote off her first wedding earlier that year as nothing. "That thing was a total ugh," she told People (via Entertainment Weekly). "I was not in love at all."
Then, Federline walked into her life, and she knew he was the one. The two were flying from Ireland to New York when Spears suddenly had marriage fever again. "All of a sudden I said, 'What if you want to get married?' And I kind of went from there to asking him if he would marry me," Spears explained.
As for Federline, he admitted that he said no at first because he felt it was more traditional for the man to propose. So, a few minutes later, he did just that. Soon, it was time for Spears to pick out an engagement ring — and pay for it. Spears chose a 5-carat diamond with a double platinum band and used her own money to buy it because Federline couldn't afford it (via Entertainment Weekly).
Britney Spears and Kevin Federline parted ways amid controversy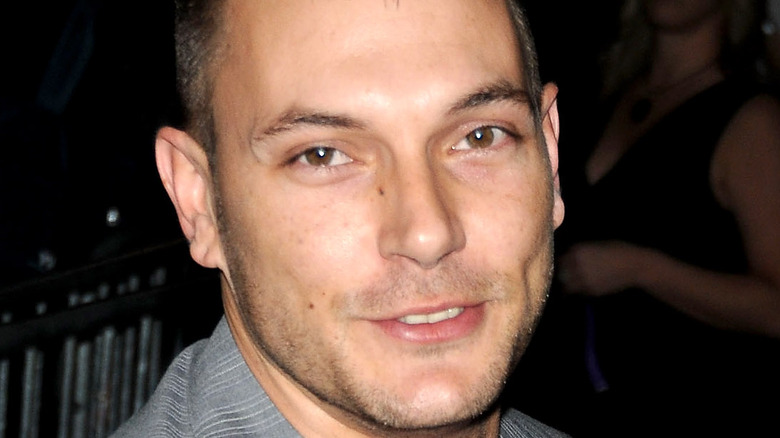 Arnaldo Magnani/Getty Images
Britney Spears and Kevin Federline managed to stay married until 2007 and have two sons together, Sean, now 16, and Preston, now 15. Due to Spears' very public 2008 breakdown and the conservatorship that her father created, Federline has had more access to the boys than Spears over the years. But, now that her father is no longer in charge of the conservatorship and Spears is engaged to longtime boyfriend Sam Asghari, Federline has no hard feelings towards his ex.
"Kevin is very happy for Britney and wishes both she and Sam a happy and full future together," his attorney, Mark Kaplan, told Entertainment Tonight. "It would seem to indicate that positive things are going forward for her as she takes more control of her life."
He also released a statement through his attorney about the state of Spears' conservatorship, which may end on Nov. 12, 2021, when she has her next day in court (via The New York Times). "It doesn't matter how positive of an effect a conservatorship has had if it's having a deleterious effect and detrimental effect on her state of mind," Kaplan said (via Entertainment Tonight). "So he supports her having the best environment for her to live in and for his children to visit with their mother in."