What Was Britney Spears' Final Straw With Kevin Federline?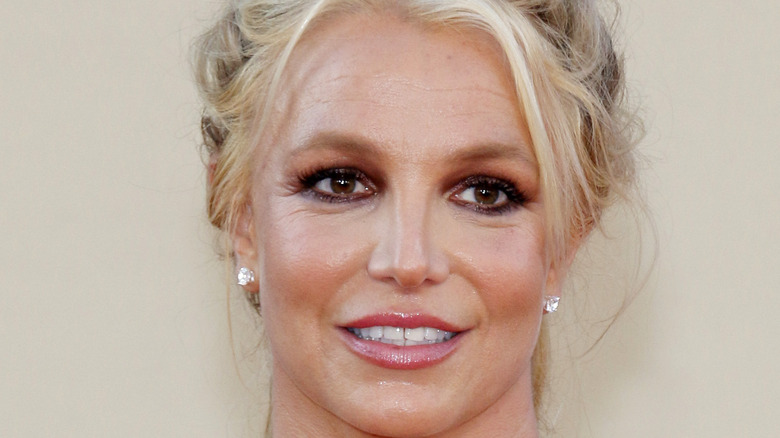 Tinseltown/Shutterstock
It's been well over a decade since Britney Spears and Kevin Federline have been married, but that still doesn't mean he hasn't been a major part of her life since they split. After all, they share two now-teenage sons together and he has had primary custody since the very public breakdown that left Spears under a conservatorship since 2008. Now that Spears' father, Jamie, is no longer her conservator and a judge may end the conservatorship on November 12, 2021, as of this writing (via The New York Times), word is Federline is happy about the turn of events and hopes their sons should be able to see their mom more (via People).
Spears and Federline wed in 2004 after a quick three-month romance. Describing how they met, Federline told People: "I met her at a club in Hollywood, Joseph's. Our eyes met and that was it. We just hit it off right away. I was madly in love with her. Everything just seemed so right. I didn't see it as too fast or too slow." 
But what was the final straw that ended this marriage after two children and a few short years?
Why Spears filed for divorce as a young mother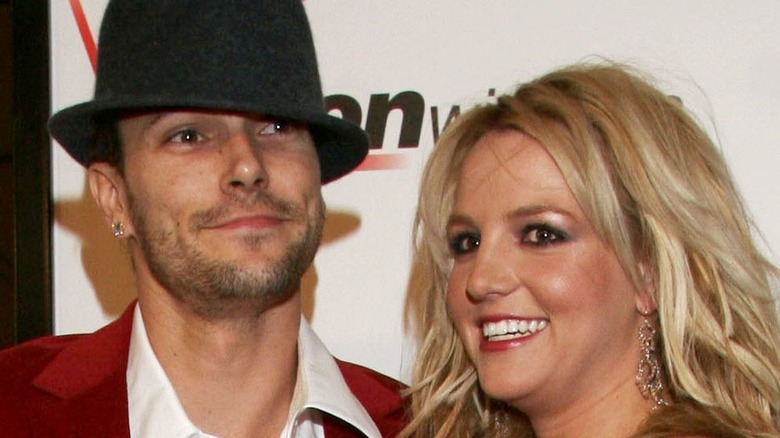 Matthew Simmons/Getty Images
In November of 2006, just two months after giving birth to their second son, Jayden James, Britney Spears filed for divorce from her husband without giving specifics and just citing "irreconcilable differences." By the end of that month, a report surfaced in Star Magazine that Spears had learned that in 2005, Kevin Federline had started an affair with a former porn star and exotic dancer named Kendra Jade when his wife was away visiting family.
"Kev and Kendra had sex at their friends' apartment multiple times, starting in early October," a source told Star (via Today). "Their friend would phone Kendra and a few other girls to come hang out, and it would always end up with Kevin and Kendra heading off to the spare bedroom!"
When Spears and Federline first split, they agreed to legal joint custody of their sons but when the singer had her famous breakdown, visitation with her children was limited until her father established the infamous conservatorship.
Britney Spears and Kevin Federline battle over their kids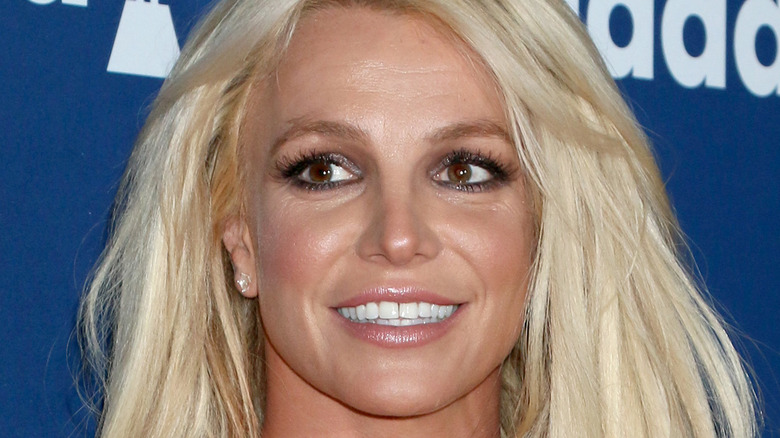 Kathy Hutchins/Shutterstock
According to People, things became dicey for Britney Spears and Kevin Federline's custody arrangement when he suddenly sued her for more child support. "We think the reasonable needs for the children while they would be in Kevin's custody is probably three times what he's currently receiving," Federline's lawyer said.
Spears eventually agreed to pay Federline more, but in 2019, things became even more difficult for the embattled singer. Jamie Spears was reportedly in an altercation with Britney's eldest son, Sean Preston, an incident which gave Federline 90% custody of the boys. After Jamie was removed from her conservatorship in 2021, Federline's attorney told People the two teens "should be able to benefit from the removal of stress from her life so that they have their mom at her best."
Despite her marriage coming to a dramatic close and the battles over her children, Spears has seemingly done her best to enjoy the moments she does have with them, sharing photos to Instagram of their time as mom and sons.