Angelina Jolie Had The Best Response To The Weeknd Dating Rumors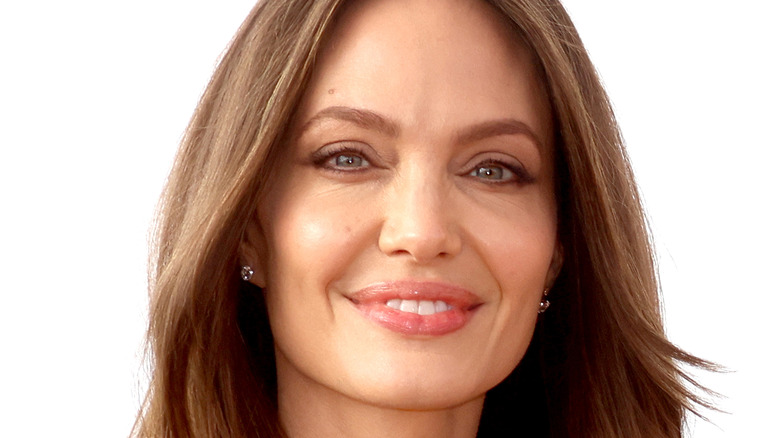 Franco Origlia/Getty Images
Angelina Jolie's love life has always been of interest to fans and the media. Her most recent relationship with Brad Pitt dominated headlines for years, but now she's being linked to another familiar face. Jolie has been spotted out with singer The Weeknd, whose real name is Abel Tesfaye, on multiple occasions, per Dail Mail. The two were seen back in June when they dined together at hot spot Giorgio Baldi. While romance speculation immediately began to swirl, People Magazine reports that The Weeknd is said to be interested in exploring his acting career further after starring in the Adam Sandler film "Uncut Gems." So, the meeting may have been more about business and less about pleasure. "They're clearly not trying to hide [the dinner]. He's definitely focused on getting to the movie business. He has the new HBO series he's starring in," a source told Page Six after the singer was photographed with the actress.
The pair were also photographed in July as they attended the same private concert for Mustafa just days after their dinner. The pair didn't arrive at the event together, as The Weeknd came with a group of friends and Jolie had her daughters Zahara and Shiloh by her side. In September the duo made headlines again when there were spotted at Giorgio Baldi a second time. Us Weekly reported that although they arrived separately they did leave the restaurant together.
This week, someone finally asked Jolie about the nature of her relationship with the singer.
Angelina is staying quiet about her love life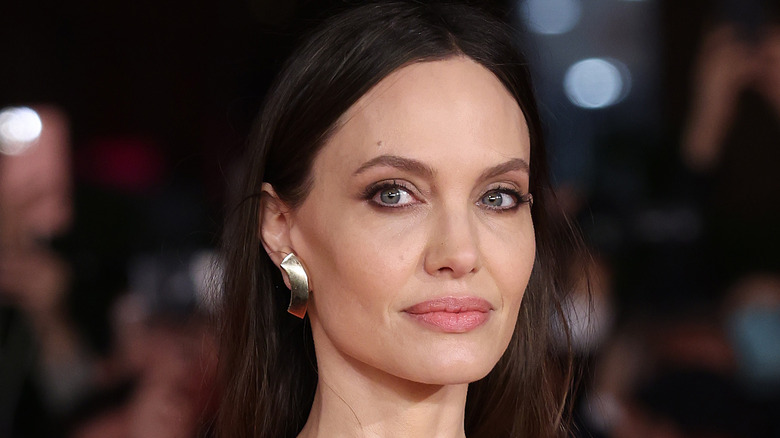 Vittorio Zunino Celotto/Getty Images
According to Page Six, Angelina Jolie made an appearance on the E! show "Daily Pop" this week in order to promote her high-anticipated new film "Eternals." The actress and her co-star Salma Hayek were ready to talk about the movie on Monday when host Justin Sylvester brought up Jolie's rumored romance with The Weeknd. However, it appeared that the "Maleficent" star didn't want any part of a conversation about her love life. So, she did what many stars do when they don't want to answer a question, they deflect and change the subject.
During the interview, Sylvester asked Jolie if her children were more excited about the new Marvel film or her new friendship with The Weeknd. "They're very excited about this film if that's what you're asking," Jolie told the host while smiling and glancing over at Hayek. "They're very excited about this film," she repeated.
Meanwhile, the "I Can't Feel My Face" singer isn't the only person that Jolie's been garnering attention for spending time with. The actress has also been making headlines for spending time with her ex-husband, Jonny Lee Miller. Jolie was seen visiting Lee's home in New York twice back in June (via Elle). The exes were also seen having dinner together in Beverly Hills and leaving together in Miller's car, per Daily Mail.
Of course, Jolie is staying tight-lipped about her love life, and it isn't likely that she'll be spilling details anytime soon.