The Wardrobe Rule Dancing With The Stars Contestants Have To Follow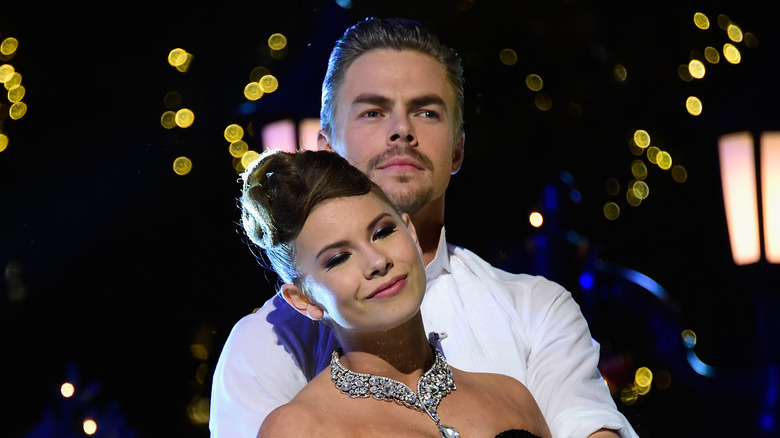 Frazer Harrison/Getty Images
When a celebrity signs on to compete on "Dancing With the Stars," they're expected to follow a strict set of rules. The stars relinquish a lot of power to the show's producers, who are in charge of nearly every aspect that goes into making the popular reality TV dance competition series (via Us Weekly). 
Casting producer Deena Katz previously revealed to Glamour that the producers make many of the decisions, including which professional dancer each celebrity gets partnered with. "There are some celebs that have wishes, and we always say we can't guarantee it. That's why we meet all the celebrities and know all the dancers because some celebs think they know better," Katz admitted. "We always want the best pairing because we know them so well," she added.
The stars are also expected to show up early on the days that the live show airs. At that time, they have a dress rehearsal where they're able to do their routine on the ballroom floor, hear their song played by the band, and get notes from producers. "On live TV, there's no second chances," producer Joe Sungkur told Insider. "Of course, the live aspect of the show makes each episode all the more crucial. There's a total state of excitement, adrenaline is always running throughout veins throughout the show," he added.
In addition, "DWTS" contestants also don't have much say in the outfits they wear on national TV.
DWTS contestants aren't allowed to wear their costumes until the day of the live show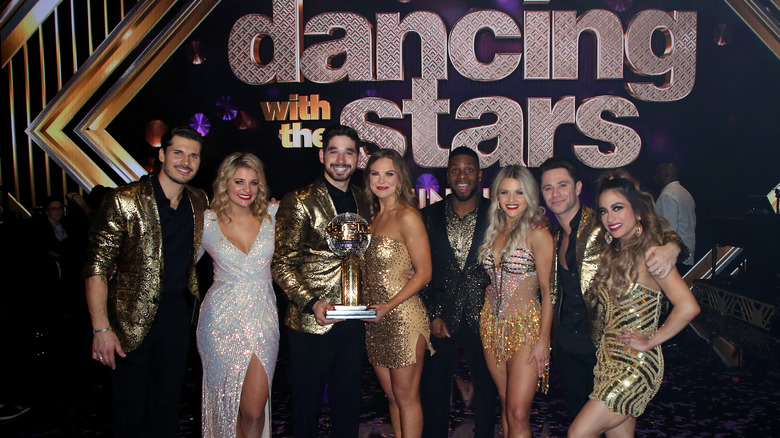 David Livingston/Getty Images
According to Us Weekly, the famous faces who compete on "Dancing With the Stars" don't often get to choose the costumes they wear while performing during the live show. There will be fittings for the ensembles throughout the week, but the finished product often isn't done until right before air time. "People don't get to wear their costumes until dress rehearsal," former professional dancer Tony Dovolani told Glamour in 2015. "There are alterations being made from dress rehearsal until the live show."
Of course, "DWTS" isn't without its drama. Producer Joe Sungkur previously admitted that there are rules about not wearing logos during dress rehearsal, which set off former contestant Master P during his run on the series. Sungkur confessed that the rapper "threatened to leave" because he "wanted to wear this jacket with a logo on it. ... And I was like, 'OK, you can wear the jacket!'"
Casting producer Deena Katz also revealed that stars must use the show's glam team for hair and makeup. "Our team is award-winning and fantastic. Kirstie Alley had a really hard time with it and really fought it," she said. "Now Kirstie uses our makeup artist for her. I get that fear, but they just have to take a leap with all of it. We promise they're going to look great," Katz added.
It appears that being a contestant on "Dancing With the Stars" is much more difficult than fans may have realized.