All Of Jamie Lee Curtis' Best Horror Movie Roles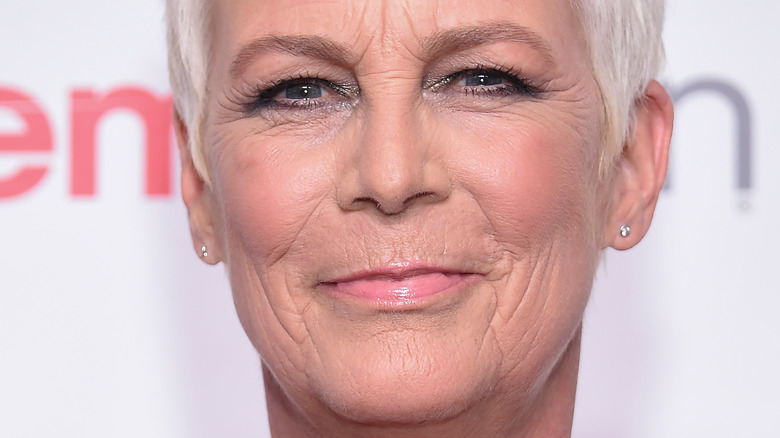 DFree/Shutterstock
Jamie Lee Curtis enjoyed a breakout like no other in John Carpenter's seminal slasher, "Halloween." Released in 1978, the film is considered one of the greatest horror movies of all time, spanning a whopping 11 sequels at the time of writing, with the release of "Halloween Kills" in 2021 (via Insider). Clearly, there's still a massive appetite for the murderous exploits of Michael Myers, but without Curtis' ultimate Final Girl, aka Laurie Strode, the "Halloween" franchise wouldn't be what it is today. 
Curtis was a total newcomer when she was cast in the film (via IMDb), but her horror bona fides were guaranteed since birth, given that the actor's mother is Janet Leigh, star of "Psycho," another classic of the genre. Leigh was the original scream queen, as The Guardian notes. However, while her mother had one iconic horror role to her name, Curtis has several, three of which were a result of her lucrative partnership with Carpenter. It may have all started with "Halloween," but it certainly didn't end there. 
Laurie Strode was just the beginning
As Collider notes, Jamie Lee Curtis' contributions to the horror genre are numerous, but appearing as Elizabeth in John Carpenter's beloved paranormal chiller "The Fog" was a standout. Curtis impressed as a character far removed from Laurie Strode, while holding her own opposite the high-profile likes of Adrienne Barbeau, Tom Atkins, and even her mom, Janet Leigh. Likewise, in a couple of classic slashers, namely "Prom Night" and "Terror Train," Curtis proved "Halloween" wasn't a fluke as she played several different flavors of the Final Girl. Both, funnily enough, were also Canadian projects. In 1999's "Virus," meanwhile, a cult classic that failed to set the box office on fire at the time, Curtis does her best Ellen Ripley impression in an "Alien"-lite story that further demonstrates her range. 
However, it was in Ryan Murphy's sadly short-lived "Scream Queens" that the two sides of Curtis — comedy and horror — came together in a hugely inventive way, as the beloved horror icon sent up her own image as college dean Cathy Munsch. She even gets to pay homage to Leigh's "Psycho" death scene, albeit while being savvy enough to survive it. As Screen Rant points out, Curtis has never been afraid to take risks with her work, as solidified in her challenging role opposite Stacy Keach in thriller "Road Games." The film didn't exactly make waves, but its leads were heralded for their commitment.
Horror has always been Jamie Lee Curtis' home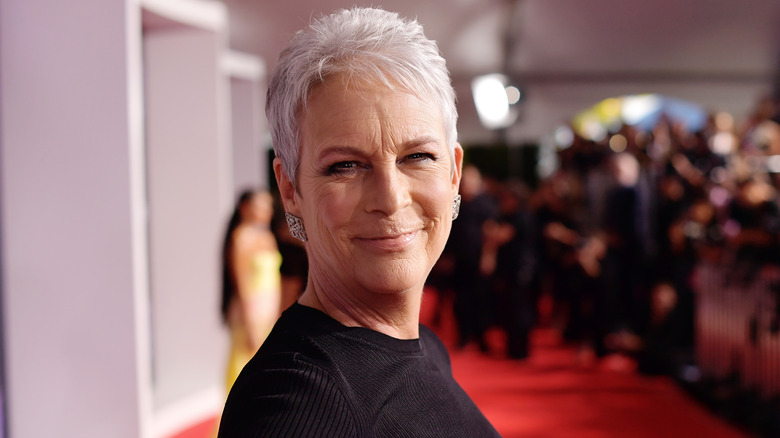 Matt Winkelmeyer/Getty Images
Jamie Lee Curtis is a legend of the horror genre, but it's worth noting she's not a fan of the genre herself. The actor admitted to Vogue, "I scare so easily. I don't like to be frightened; I abhor it, to be honest ... So it's just ironic that I ended up making my living by being scared." Clearly, starring in scary movies wasn't the plan, but Curtis, who acknowledges having no formal training as an actor, argued it makes sense on a psychological level. Curtis explained she always had "an intuitive sense of how to perform. I used to sit in the hallway of my childhood home and pretend I was a secretary answering calls for my imaginary boss. What I do now is no different from that — it's all just a matter of belief in whatever I'm doing."
As The Guardian points out, the beloved actor learned to be strong by playing strong women onscreen, and in the end, it all comes back to Laurie Strode. Curtis even noted interesting similarities between the two, explaining, "I'm snarky and smart-alecky, so it was really enlightening that what John found in casting me in Halloween was that I have a lot of sadness and a lot of longing. It allowed me to explore that in playing her. So, in that sense, yes, she and I are similar."