Here's How Tall Khloe Kardashian Really Is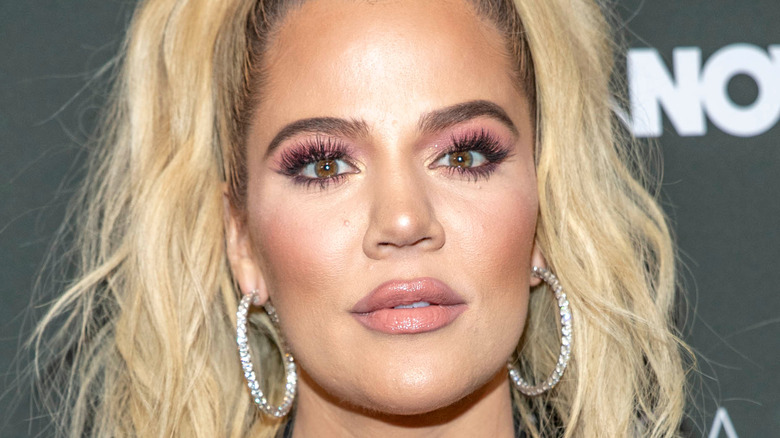 Eugene Powers/Shutterstock
Out of all of the Kardashian sisters, Khloe Kardashian stands above the rest. Literally. In nearly every photo of Kardashian and any of her four sisters, the tallest of the Kardashian sisters appears to tower over her sisters. The middle sister of the Kardashian girls, she has always looked a bit different than her sisters. When "Keeping Up With The Kardashians" premiered in 2007, fans were quick to let her know that they noticed. In the early days of "Keeping Up With The Kardashians," ... Kardashian was noticeably not only taller than her petite sisters but heavier as well. She was cruelly referred to as "the fat sister," according to US Weekly, but the nickname didn't stick.
After a few years of reality TV stardom, fans began to notice Kardashian's shrinking figure. In 2009, she revealed a slimmer body and credited it to QuickTrim. Following the birth of her daughter, True, Kardashian's body again went through a major change as she lost a significant amount of weight (via Us Weekly). Recently, a photo of Kardashian with her more petite sister, Kylie Jenner, surfaced that had fans wondering if the "Revenge Body" host has been shrinking vertically as well.
Khloe Kardashian is among the tallest in her family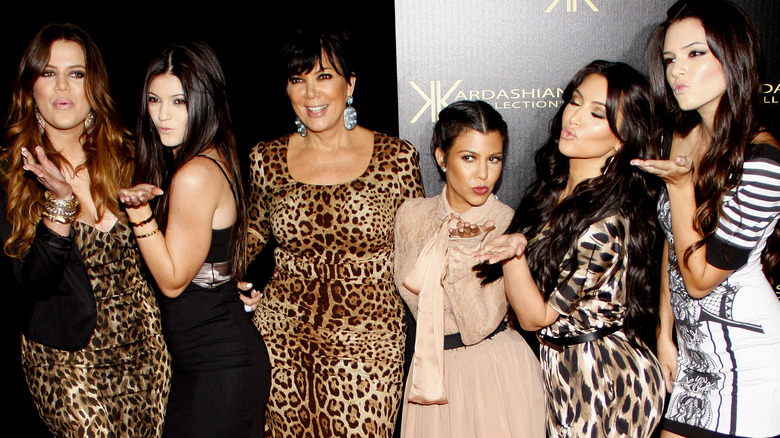 Tinseltown/Shutterstock
On May 31, 2021, Twitter user @khlocaine tweeted a photo of Khloe Kardashian standing next to her youngest sister, Kylie Jenner, in which Kardashian appears to be a similar height to Jenner. The tweet read, "left pic giving STALLION, right pic giving average height and kylie is like 5'6" right?????? @khloekardashian WHAT'S TEA? how tall are you? stop shrinking. shrink AFTER we meet." Kardashian responded by explaining that her pose in the photo, which she said involved leaning on the wall and staggering her legs forward, was the reason for the seemingly diminished height. She also added that Jenner, at 5'6", is the perfect height.
Kardashian's actual height is 5'10", a few inches taller than her parents Robert Kardashian and Kris Jenner. Out of all the Kardashian and Jenner sisters, she is tied for tallest with supermodel sister Kendall Jenner (via Refinery 29). They are just three inches shorter than their brother Rob Kardashian. Kim Kardashian stands 5'2" tall, and the oldest Kardashian sibling Kourtney Kardashian is the shortest at 5'0".