Did Khloe Kardashian Really Know What She Was Getting Into With KUWTK?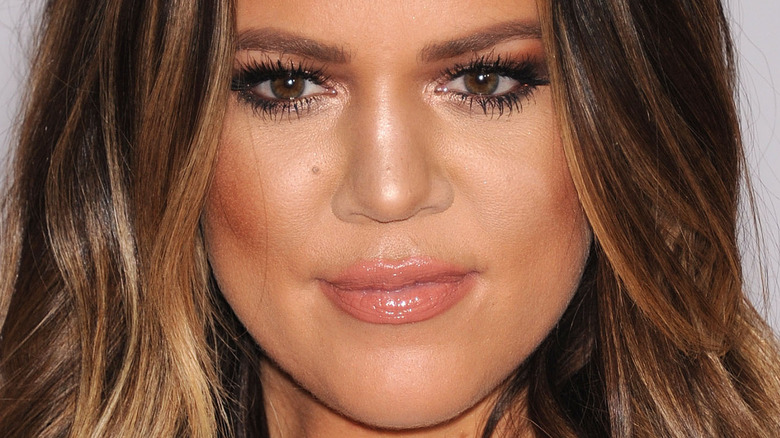 Shutterstock
Who remembers the early seasons of "Keeping Up With the Kardashians" when Khloé and Kourtney, and occasionally Kim, were filmed in their retail boutique, Dash? The store has long since closed (via Screenrant). But originally, the E! reality show filmed there, in large part because the family was trying to gain exposure for the store.
A lot has changed since the Kardashian sisters hung clothes on racks. Now, they are among the most famous people on Earth. But back in the day, Khloé admitted working at Dash helped her cope with her dad's death in 2003 to cancer (via Mirror). Consider too that the mom of one says she agreed to do "KUWTK" because she thought she was agreeing to being filmed in the store — only.
While appearing on an episode of the YouTube show, "Side by Side with Malika & Khadijah," Khloé explained that her mom, Kris Jenner, A.K.A. her momager, told her daughters that this would in fact be the concept for their now-iconic reality series. "Me and Kourt both were like, 'We just want to film at our stores,'" she said, adding, "My mom sort of misled us a little bit" (via ET Online).
Khloé Kardashian has come a long way since working at Dash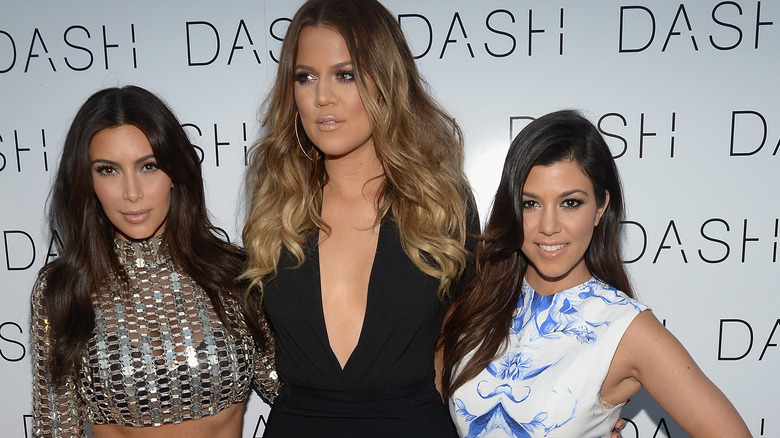 Gustavo Caballero/Getty Images
Khloé went on to say that her mom told the girls, "'Yeah, we're just going to film at the stores. It's all you have to do'" (via ET Online). The Good American founder then added, something kinda shocking, given the immense attention "KUWTK" eventually garnered, saying, "And we did it but we didn't really know what we were getting into. Then we were just like, 'OK, we're already here. We'll just do it.'"
The star also said, "...Then it all snowballed into something else, but in the beginning I don't think any of us knew what we were doing."
Khloé's friends, Malika and Khadijah, who of course were also featured on "KUWTK" supported their famous pal's account of events, with the former joking during the YouTube show, "I remember one time I was in [the store], this is when I was working there, and your mom was like, 'We're doing a show, everybody look alive, sign that right there, let's go.'"
Whether she knew what she was getting into or not, the youngest of the Kardashian sisters has certainly benefited financially from her fame, with Newsweek reporting she is worth a staggering $50 million on her own.