Katie Couric Shares Intimate Details About Meeting Princess Diana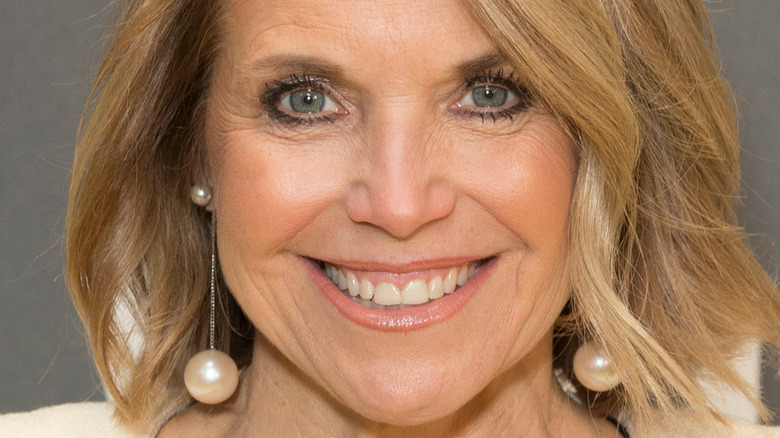 lev radin/Shutterstock
Katie Couric's new book, "Going There," is being described as a raw and real tome in which she bares all about herself, her life, and the many, many encounters she's had with world famous people. For years, Couric was a high-profile journalist who became a household name when she hosted "The Today Show" in the 1990s and early 2000s. From her relationship with former "Today" host Matt Lauer, who was fired from his NBC post following sexual harassment claims in 2017 (via NBC), to a memorable interview with late Supreme Court Justice Ruth Bader Ginsburg (via NPR), Couric goes there and tells it like she sees it.
One encounter in 1996 with Princess Diana, when both women were attending the same event and ended up next to one another, sticks out in Couric's mind. In her book, she offers an intimate look at the late princess, describing someone who could be any other woman filled with loneliness.
Katie Couric saw a sad and sweet woman in Princess Diana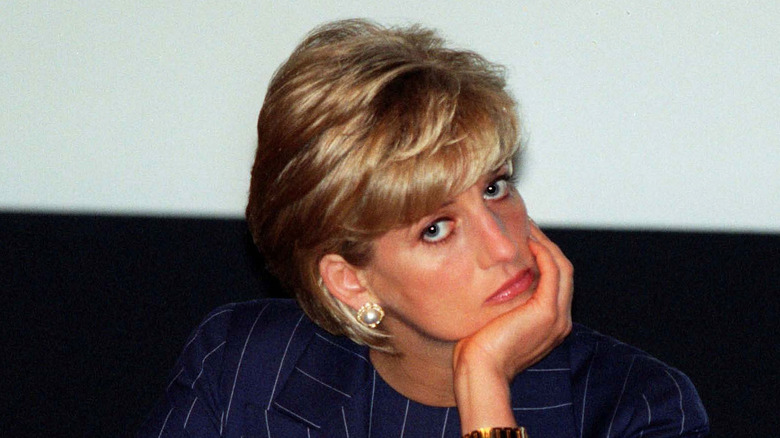 Anwar Hussein/Getty Images
A 1996 luncheon in Chicago for breast cancer research sets the scene for when Katie Couric just happened to be seated next to one of the most famous women in the world, who married a prince and was seeing her fairytale ending slip away. Although it was 15 years after Diana Spencer married Prince Charles in a ceremony the world tuned in to watch, Couric describes the princess as "glowing in a sleeveless cream-colored dress with a single strand of pearls ... still looking like the rosy-cheeked, bashful, part-time kindergarten teacher Prince Charles introduced to the world when she was just 19" (via Insider).
Couric wrote that she was shocked when Princess Diana paid her a compliment. "At one point she turned to me and said, 'I like your lipstick,' which took me by surprise," Couric wrote. "I was flattered that she'd noticed." Soon, the state of Diana's life became apparent when Couric asked her if she was looking forward to traveling back to England. "I would be, but I am going home to an empty house," Diana replied.
At the time, Diana was in the process of divorcing Charles, and a year later would be killed in that infamous and tragic Parisian car crash. "I was surprised by her openness and sensed a deep sadness," Couric wrote, later adding, "At the time, I had no idea how miserable she really was."