Why CBS Banned Katie Couric From Promoting Her Tell-All Book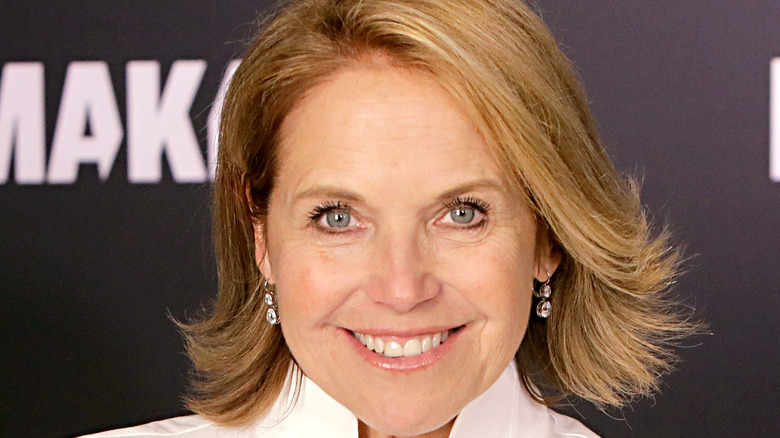 Rachel Murray/Getty Images
Katie Couric is courting major controversy thanks to her upcoming memoir, tellingly entitled "Going There," which reportedly takes aim at everybody from Prince Harry to Couric's former colleagues at CBS and NBC. According to the Daily Mail, the veteran journalist details her four decades working in television over an expansive 500 pages plus. Her no-holds-barred account reveals, for instance, that Couric purposely gave Ashley Banfield the cold shoulder because, as Couric saw it, helping her would've amounted to "self-sabotage." Elsewhere, the television host criticized Deborah Norville, whom Couric replaced on NBC's "Today," for having a "relentless perfection" that allegedly grated on early morning viewers. 
Couric also takes aim at her various exes, dismissing Brooks Perlin as her version of a "mid-life crisis," while television producer Tom Werner is described as a "textbook narcissist." Legendary chef Martha Stewart, meanwhile, should apparently be grateful for her infamous prison stint since, according to Couric, it humbled her into finally developing a proper "sense of humor." The royals consistently disappointed her, particularly since Prince Harry reeked of booze and cigarettes when they met. Unsurprisingly, Couric's revelations haven't been well received, with the New York Post branding her a "misogynistic idiot" in their scathing review. Elsewhere, CBS itself has taken a firm stand against the outspoken host.
Katie Couric took aim at the network in her book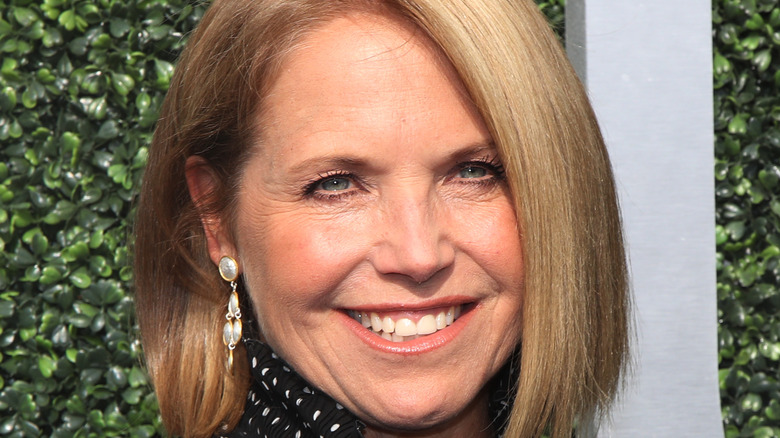 Leonard Zhukovsky/Shutterstock
According to Page Six, author Katie Couric has been banned from promoting her new book, "Going There," on CBS. She was scheduled to discuss the revelatory memoir with legendary host Gayle King, but once producers actually read "Going There," they cancelled Couric's appearance outright. Among other shocking allegations, Couric reportedly takes aim at both the network in general and its former boss, Les Moonves. Couric hosted "Evening News" from 2006 to 2011 and, although her run wasn't considered entirely successful, there didn't appear to be any bad blood between her former employers and the anchor (the television star also takes shots at NBC in her book). 
According to Couric, when "Evening News" ratings began to suffer, Moonves attempted to move her to the morning slot. But she refused, arguing, "I didn't leave the morning show I helped make number one so I could go to the third-place morning show." The author added, "I'd rather leave the network than retreat to the morning show, which at the time was a cheap imitation of the other two." Former network head Moonves was fired in 2018, without severance, following widespread accusations of sexual misconduct. However, despite frequently tussling with him, Couric also reasons in her book that Moonves wasn't that bad, "even though he was a close-talker with bad breath." 
As for why she was dumped from promoting her book with King, a television insider insisted, "The segment was never [officially] booked, it was only in discussion."