Why Fans Are Freaking Out Over Adele's Recent Announcement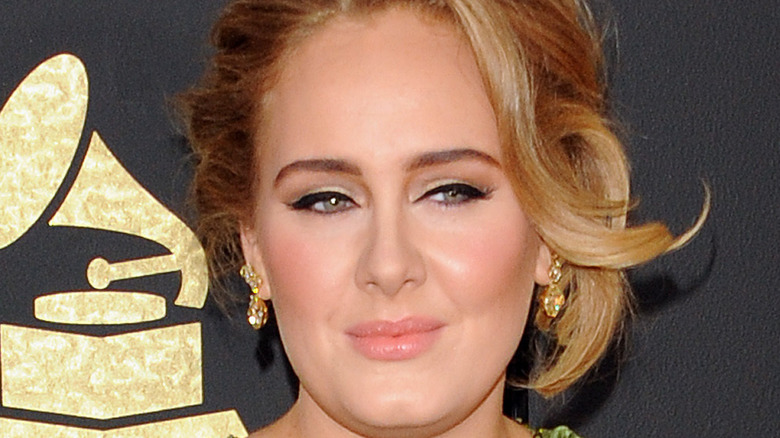 Tinseltown/Shutterstock
Adele fans' long wait for new music finally came to an end with the release of "Easy on Me," her first single in literal years. As The New York Times reported, the superstar singer also confirmed there's an album on the way, which is slated for release November 19, 2021, almost exactly six years to the day since the release of her most recent record, "25." This new album will follow the typical naming convention, dubbed "30," after the age Adele was when she recorded it. The mother of one is recently divorced and confirmed her upcoming record is a result of "the most turbulent period of my life." As the famously frank singer-songwriter revealed, "I've learned a lot of blistering home truths about myself along the way."
Fans are used to Adele wearing her heart on her sleeve, and "Easy on Me" continues in that same heart-breaking mold. There is, however, a sense of hope in "30" too, with Adele confirming, "I've painstakingly rebuilt my house and my heart since then and this album narrates it." The beloved Brit is likely anticipating another chart-topping release, following "25," which broke records in the U.S. thanks to selling a whopping 3.38 million copies in its first week of release alone. The album was subsequently certified platinum 11 times over, while Adele swept the Grammy Awards with six wins for it, back in 2017. Anticipation is understandably high but, with her latest announcement, Adele has fans sweating.
Adele fans are clamoring for tickets to her upcoming shows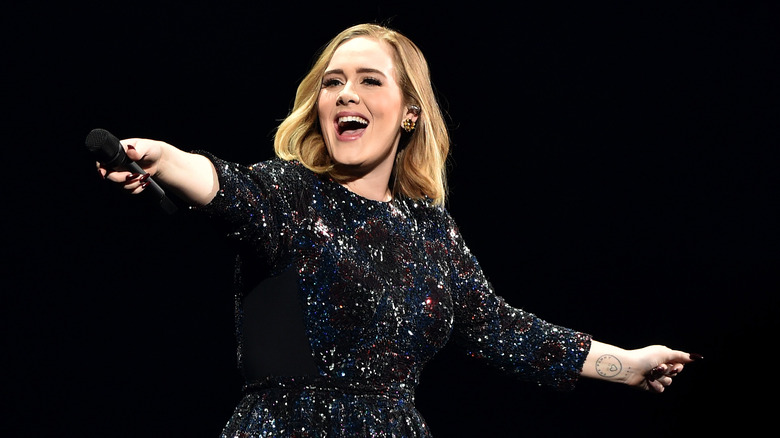 Gareth Cattermole/Getty Images
Hot on the heels of her announcement that a new album is on the way in just a month's time, Adele took to Twitter to break fans' brains by revealing she's also playing her first concerts in forever. With characteristic cheeky wit, the superstar singer-songwriter wrote simply, "Oiii Oiiiiiiiiiiiii. Pre sale at http://adele.com" alongside a poster confirming the dates of the gigs, both of which are taking place in London's Hyde Park next summer. As Variety noted, the scenic parklands have played host to the likes of The Rolling Stones, Queen, Elton John, and Blur in recent years, so the "Hello" hit-maker is in exceedingly good company. Although Adele won't be descending on Hyde Park until July 2022, her ravenous fans were really desperate to get their hands on tickets.
In fact, according to CNN, there was such an insane rush to pre-register interest that Adele's entire site crashed. It might have something to do with the fact that the beloved star hasn't performed live since 2017. Anxious fans complained on Twitter of waiting hours to join the pre-sale queue, to no avail. One hilariously wrote, "Trying to sign up for pre-sale for @Adele at Hyde Park but even signing up ain't working haha! I think winning the lottery is easier than getting tickets for these concerts." Suffice to say, even after staying away for years, Adele's shows are the hottest tickets in town.