Did Camilla Parker Bowles Really Tell A Spice Girl This About Prince Charles?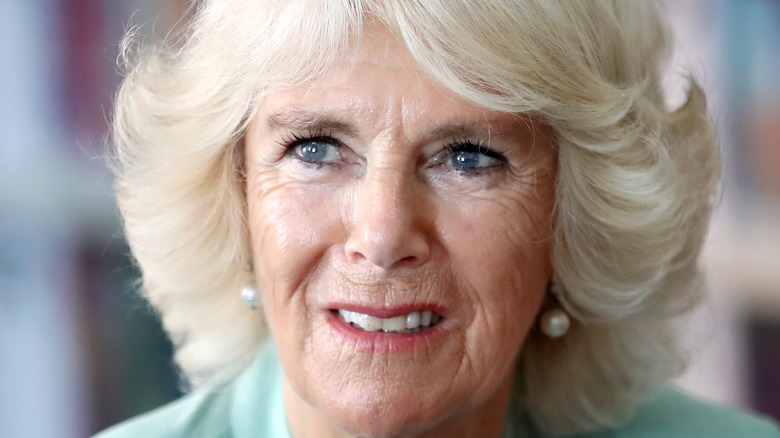 Chris Jackson/Getty Images
What would you gossip about to a Spice Girl if you had the chance? Camilla Parker Bowles met former Ginger Spice, Geri Halliwell at an official event on October 28th and couldn't help from dishing on her husband's habits. A Twitter video of the two famous women together, posted by Rebecca English of the Daily Mail, catches Parker Bowles in the act! 
What did the duchess let slip? Express recently gave us all a tantalizing glimpse into Charles and Camilla's luxurious country home ... but it's unlikely you'll see either the Duke or the Duchess of Cornwall kicking back and relaxing in its extensive gardens anytime soon. The royal couple is headed to the Middle East this November on official business. The trip hardly comes as the great royal plot twist of the century. According to Independent, between 2015 and 2020 Prince Charles flew more than any other member of the royal family on official business. During the five-year period, the heir to the throne clocked an impressive 120,213 air miles and a 2.4 million pound bill. The strain of that is not — it seems — entirely lost on his partner, Camilla.
Prince Charles is just like his mother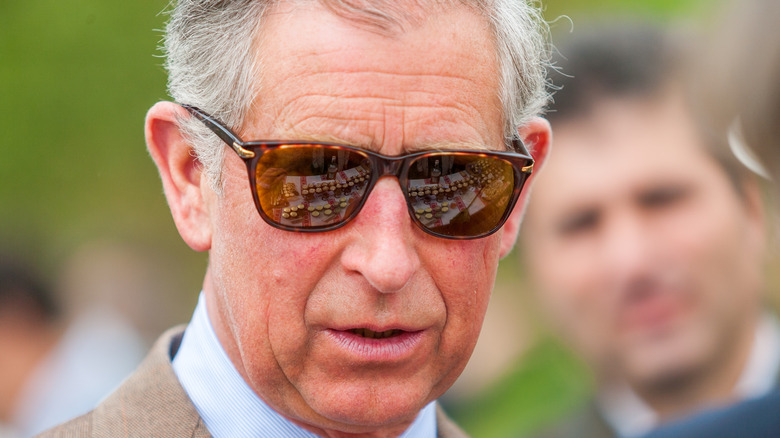 Mircea Rosca/Shutterstock
Prince Charles, it seems, has inherited a trait or two from his mother, Queen Elizabeth II of England, who is 95 years old and has no plans to retire in the near future. When former Spice Girl Geri Halliwell asked after Camilla's husband on October 28th, Camilla responded that Charles is "fine" ... but also a "complete workaholic" (via Twitter).  
Camilla's admissions align closely with those of Charles' youngest son, Prince Harry. In a documentary about Charles released to celebrate his 70th birthday in 2018, Harry shared childhood memories of his father's office being so full of documents that "we could barely even get to his desk to say goodnight to him" (via Daily Mail). According to Harry, Charles often works so hard that the heir to the throne "will fall asleep on his notes to the point of where he'll wake up with a piece of paper stuck to his face." 
At least for the upcoming winter holidays, the prince should catch a breather. The royal family — as Vogue can attest to — is known to celebrate Christmas with parlor games and lavish dinners at Sandringham House in Norfolk, England.